Contact Us
For more information about how a child life specialist can benefit your family, call 505-272-2671.
With UNM Children's Hospital's Child Life program – the largest of its kind in New Mexico – count on us to provide age-appropriate education and preparation that improve your family's health care experience and support child development.
Child Life Team
Your family benefits from a compassionate team of experts:
•    Child Life specialists are professionals who have a bachelor's or master's degree and child life certification.
•    Child development specialists have a bachelor's degree and coordinate inpatient playroom activities for children and families.  
•    Students help with play activities.
•    Volunteers.
The child life team works with doctors, nurses, social workers, physical therapists and other experts to meet your child's and family's emotional, developmental and cultural needs.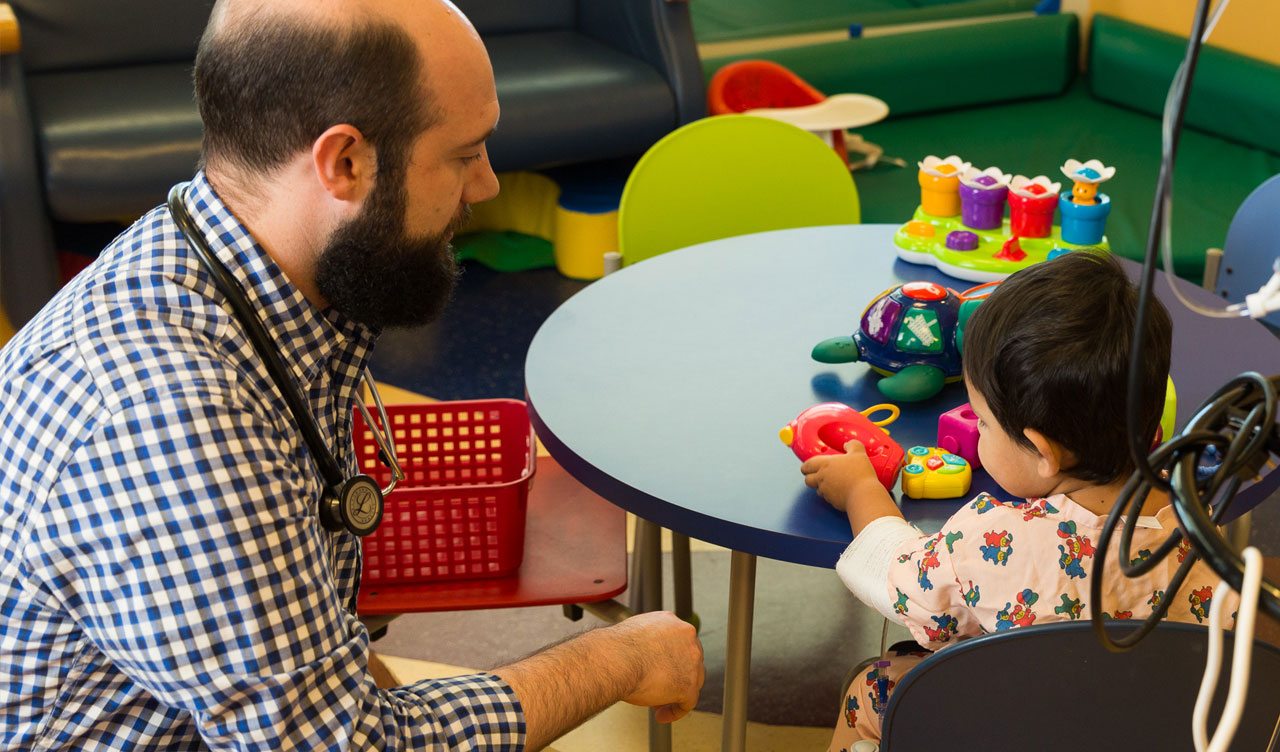 How You Benefit
Our team focuses on the psychosocial needs of patients and collaborates with parents. We help with:
•    Play, art, music and pet therapy to encourage normal development and a sense of fun.
•    Preparing young patients for medical procedures.
•    Providing support and distraction during medical procedures.
•    Keeping families informed, and offering advocacy and support.
•    Organizing special events, entertainment and activities for patients and families.
•    Scheduling pre-admission hospital tours.
•    Assisting your child with school re-entry.
Indoor & Outdoor Play Areas
Your child will enjoy the indoor child life playroom with games, musical instruments, toys, books, and a craft and cooking area at UNM Children's Hospital. Patients and their siblings can also visit Pete's Playground, an outdoor area on the hospital roof that's designed to accommodate children with physical limitations. Named after former hospital patient Peter Blueher, the playground provides a peaceful setting with mountain views.
A Day in Child Life
Hear from child life specialists and see how they help normalize life for some of New Mexico's youngest patients.