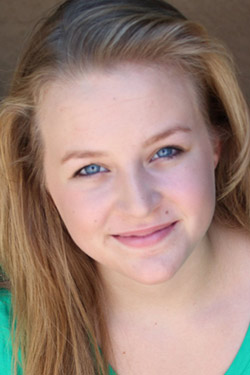 Meet Amy, the
2016-17 UNM Children's Hospital Champion!
Children's Miracle Network Hospitals annually names a Champion Child from every state, plus Washington DC and Puerto Rico, to serve as ambassadors for children's hospitals across the country.
Steven the Storma, Ivan the IV and Peter the PICC line. No, these aren't characters from the next animated blockbuster - they're names of Amy's body parts and medical appliances. Naming the devices used for her procedure is one way this teenager has kept her positive attitude in the face of multiple diagnoses, the most serious being chronic intestinal pseudo obstruction.
This rare disorder alters the intestinal tract so nutritional requirements cannot be met. Amy's medical team described her condition as more severe that that of other children with the same condition. She requires seven inpatient hospital stays over eight months which include numerous tests, scopes, scans and ultrasounds. After a last-resort procedure, Amy's prognosis is good and her positive and joyful personality is still intact.
Amy enjoys hiking and movie marathons with her best friend. Amy hopes to eventually become a doctor.