Clinical Laboratory
The CTSC Clinical Laboratory develops and carries out research-related sample analyses to UNM HSC investigators, researchers throughout the United States and world, as well as corporate funded research projects. The CTSC Clinical Laboratory is certified by the College of American Pathologist (C.A.P.) and staffed by a Medical Director, master-degreed technologist, as well as certified Medical Technologist and Medical Laboratory Technicians.
The mission of the CTSC Clinical Laboratory is to perform immunodiagnostic and chemical assays on research samples submitted to the laboratory by investigators in a manner that assures strict quality control and report results within a timely fashion.
The CTSC Clinical Laboratory provides comprehensive, high complex testing services including: chemistry, special chemistry, point of care testing, specimen processing and phlebotomy. Current and prospective clinical and translational investigators are encouraged to inquire about any assay or analytical technique that may prove useful in their research. New assays are developed on an as-needed basis determined by the Medical Director and Science Research Manager.
Clinical Laboratory Services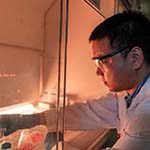 Sample Processing
The clinical laboratory processes not only samples assayed in the clinical laboratory but also samples sent to outside laboratories for analysis. Samples processed in the clinical laboratory include but are not limited to: blood, interstitial fluid, saliva, stool, and urine. All of clinical laboratory staff are trained and certified for shipment of biohazardous materials (IATA/DOT-certified to ship Class 6.2 and Class 9 dangerous goods).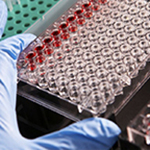 Bulk Immunodiagnostic and Chemical Assays
The clinical laboratory provides comprehensive, highly complex testing services including: chemistry, special chemistry, and point of care testing. The clinical laboratory preforms in-house testing in batches every 1-2 months. This enables planning of multiple sample-per-patient studies where instrumentation issues, sample size or precision requirements make performance of assays elsewhere impractical.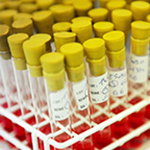 Sample Storage
The clinical laboratory has three -20°C and three -80°C freezers where temperatures are monitored and recorded daily. All freezers are connected to the UNM central alarm system and undergo scheduled maintenance. Samples that are tested in the clinical laboratory will be stored in the laboratory for the duration of the study and 6 months after the closing of the study. Samples that are tested in outside laboratory can be stored up to 6 months and then the clinical staff will batch ship the specimen to the designated laboratory.
Clinical Laboratory Director
Qian-Yun Zhang, MD, PhD
Request CTSC Services
CTSC Research Concierge

CTSC Administration Office
900 Camino de Salud NE
Albuquerque, NM 87131
Phone: 505-272-6042