Expand Your Knowledge and Network
Join an ECHO Program
The providers who know their patients, provide the best treatment to their patients. Through ECHO's online learning networks, clinicians gain the expertise and support they need to manage patients who have complex, chronic illnesses - without sending them to an outside specialist.
Project ECHO's teleECHO sessions address many complex issues in medicine, education and beyond. Providers often feel happier with their jobs as a result of participating in the ECHO learning community. Once connected to Project ECHO, participants have experienced:
Increased confidence in their ability to offer specialty care for common, complex conditions.
Improved provider retention.
Reduced sense of isolation among providers.
Improved ability to ensure use of the latest best practices when caring for their patients.
Find Your TeleECHO Program
Search our interactive map for focus areas near you. Then, contact the teleECHO programs you want to attend directly, or email the Replication Team. You can also get a feel for the ECHO model in action by observing a New Mexico TeleECHO session.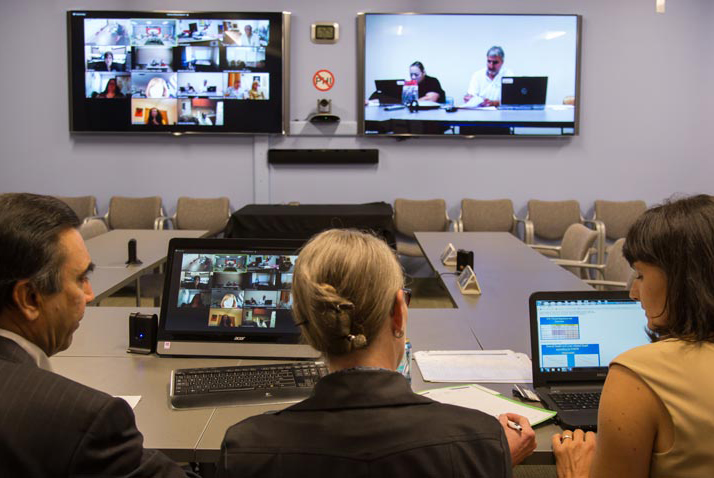 Collaboration is at the Heart of Project ECHO.
The Project ECHO team trains and supports hub partners around the world on how to use the ECHO model for priority social challenges.
Programs started here in New Mexico have been replicated by universities and other organizations all over the world and have served as the inspiration for dozens more teleECHO programs.