First Responder TeleECHO
The First Responder teleECHO program has shifted its focus in response to the COVID-19 pandemic to provide resources and support to our first responders and frontline healthcare workers.
Please see the First Responder Resiliency teleECHO webpage for more information.
Program Description
This teleECHO program aims to support first responders such as firefighters, EMS, medical transport personnel and law enforcement officers, in their roles on the frontlines of America's opioid crisis. With 130 Americans dying of an opioid overdose on average every day, first responders are the first to answer in a 911 emergency. They provide a critical "lifeline" in nearly every community but especially in New Mexico's rural towns and counties, where the closest urgent care or hospital might be hours away.
The First Responder program, supported with funding from the New Mexico Department of Health and the U.S. Department of Agriculture, also aims to stem rising rates of post-traumatic stress disorder, compassion fatigue, depression and suicide among paramedics, firefighters and law enforcement. Curriculum topics include patient care around opioid use and chronic pain as well as personal resiliency and self-care, healthy communication and debriefs after trauma, and other relevant mental health topics.
The First Responder ECHO hub team includes a psychiatrist and emergency room physician, a pain doctor, an expert paramedic, a firefighter and a law enforcement officer. All New Mexico first responders are invited to attend this twice-monthly teleECHO program.
Target Audience
All New Mexico first responders such as:
Firefighters
EMS
Medical Transport Personnel
Law Enforcement Officers
Meet the Team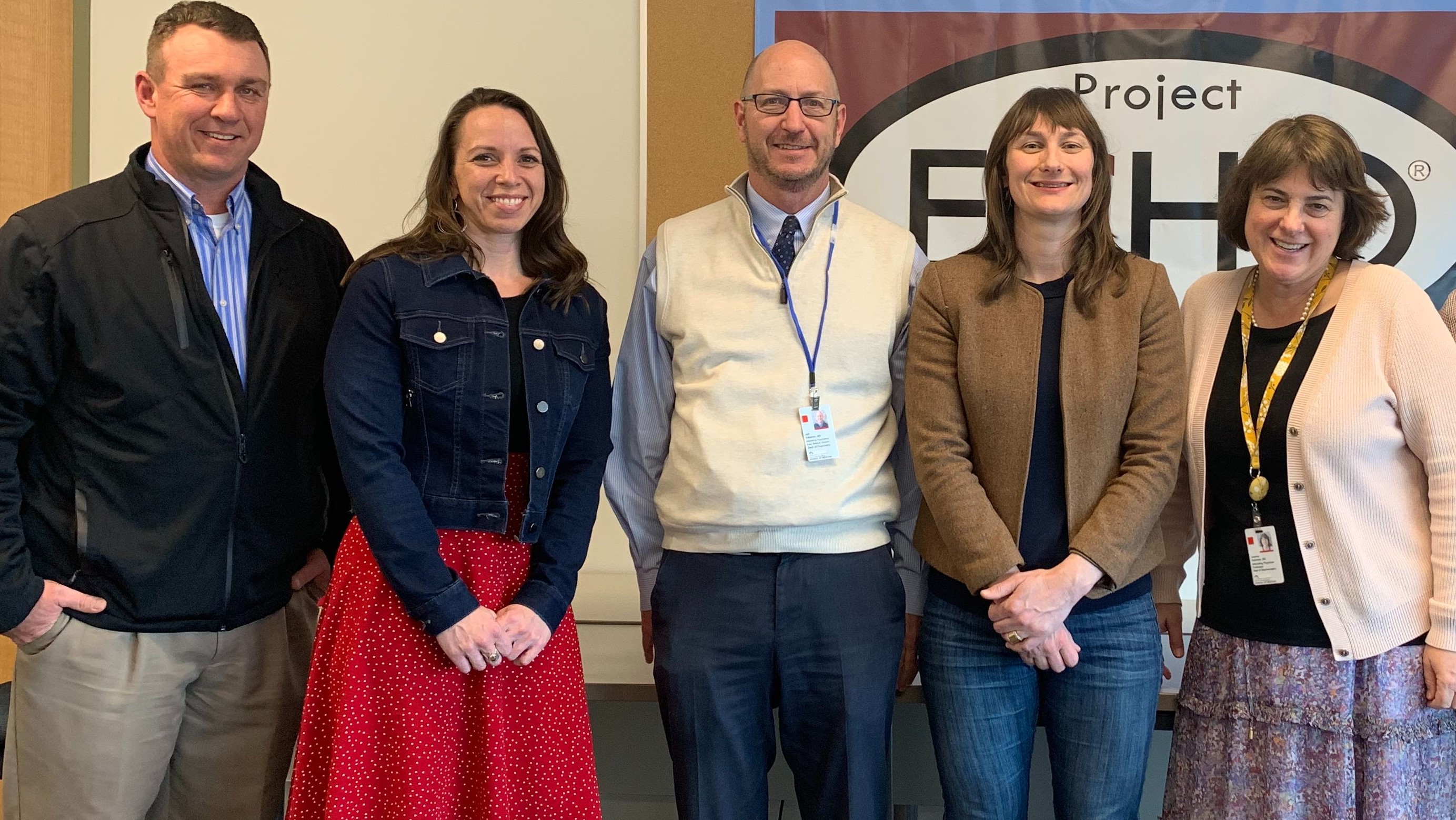 First Responder hub team members: Chief Deputy Justin Dunlap; Jessica Medrano, EMT-P; Jeff Katzman, MD; Margaret Greenwood-Ericksen, MD; Joanna Katzman, MD
Jeff Katzman, MD
Medical Director, ECHO Institute
Vice Chair for Clinical Affairs, Department of Psychiatry
University of New Mexico
Joanna Katzman, MD
Senior Associate Director, ECHO Institute
Professor, Department of Neurosurgery
University of New Mexico
Jessica Medrano, EMT-P
Academic Affairs Director, EMS, CEMS and CHW Programs
Central New Mexico Community College
Margaret Greenwood- Ericksen, MD
Assistant Professor, Department of Emergency Medicine
University of New Mexico
Chief Deputy Justin Dunlap
Bernalillo County Sheriff's Department
Paige Menking, MPA
Director, Community Health Workers Programs
ECHO Institute
Shannon McCoy-Hayes, MA
Program Manager, ECHO Institute
Karina Dow, BS
Program Coordinator, ECHO Institute
FirstResponderECHO@salud.unm.edu