Supplemental Webinars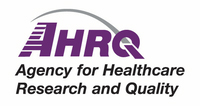 ---
Launch Webinars
In preparation for the launch of the Nursing Home COVID-19 Network, a series of webinars were held August through October. The presentations and videos from this series are available as a resource for nursing homes and as a sampling of some of the themes that will be covered more deeply by the Network initiative.
What is The Nursing Home COVID-19 Network?
Session 3: September 2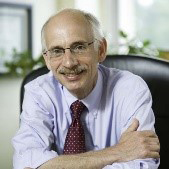 Lewis A. Lipsitz, M.D., is the director, the Hinda and Arthur Marcus Institute for Aging Research & the chief academic officer at Hebrew SeniorLife.

Throughout the past 30 years Dr. Lipsitz has built a successful career as a widely respected geriatrician, independently funded clinical investigator, skilled teacher, and capable program leader, all while serving on the medical staff of Hebrew SeniorLife (HSL) and Beth Israel Deaconess Medical Center (BIDMC). As a Harvard geriatric medicine fellow from 1980 to 1983, then a staff physician and NIH K08 Awardee while primarily at HSL, he built a medical research program focused on common syndromes facing elderly people and acquired a prestigious NIH "Teaching Nursing Home" program project grant from the National Institute on Aging (NIA) to support this work. He has also served as principal investigator of a Hartford Center of Excellence in Geriatric Medicine at Harvard Medical School, a Donald W. Reynolds Foundation Grant for the Advancement of Geriatrics Education at Harvard Medical School, and a Merit Award from the NIA to study the "Nonlinear Dynamics of Frailty in Old Age."

From 1986 until 1996 Dr. Lipsitz was director of the Harvard Geriatric Fellowship Program. In this capacity he trained more than 80 geriatricians who now hold faculty positions at medical centers around the world. His research accomplishments were recognized at HSL in 1991 when he was named the recipient of the Irving and Edyth S. Usen Chair in Geriatric Research. At the same time, he was appointed co-director of HSL's Hinda and Arthur Marcus Institute for Aging Research, which he has since built into an internationally-recognized, $46-million NIH-funded research enterprise committed to improving the quality of life and care of older people.
Education

Medical School: University of Pennsylvania School of Medicine
Internship: Beth Israel Deaconess Medical Center
Residency: Beth Israel Deaconess Medical Center
Fellowship: Harvard Medical School and Beth Israel Hospital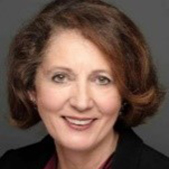 Dr. Cheryl Phillips is the President and CEO of the Special Needs Plan Alliance, a national leadership association for special needs and Medicare-Medicaid plans serving vulnerable adults.
Prior to this, she was the Senior VP for Public Policy and Health Services at LeadingAge. She has also served as the Chief Medical Officer of On Lok Lifeways, the originator of the PACE (Program of All-Inclusive care for the Elderly) model based in San Francisco, and the Medical Director for Senior Services and Chronic Disease Management, for the Sutter Health System, a network of doctors, hospitals and other health providers in Northern California. As a fellowship-trained geriatrician, her clinical practice focused on nursing homes and long-term care continuum. While at Sutter Health, she developed and led a care coordination program for high-risk seniors enrolled in the Medicare Advantage plan.
Dr. Phillips is a past president of the American Geriatrics Society, the organization representing health care professionals committed to improving the health of America's seniors; and is also a past president of the American Medical Directors Association, the physician organization for long-term care. She continues to serve on multiple technical advisory groups for chronic care, nursing home quality, and home and community-based services and has provided numerous testimonies to the U.S. Congress.
She is a frequent speaker to boards of directors for aging service providers, state, and national meetings. She served as a primary care health policy fellow under Secretary Tommy Thompson, and was appointed by the Governor as a California Commissioner on Aging and appointed to the Olmstead Advisory Committee for California. Dr. Phillips is on the Board of Directors of the SCAN Foundation.
Session 2: August 26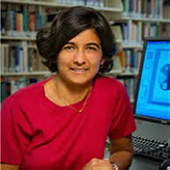 Dr. Stone is the Medical Epidemiologist for Long-Term Care in the Division of Healthcare Quality Promotion at the Centers for Disease Control and Prevention (CDC).

She is a Board-certified infectious disease physician who has a research and clinical background in managing infections and antibiotic resistant pathogens in post-acute and long-term care settings. She completed her internal medicine residency at Johns
Hopkins University followed by an infectious disease fellowship at Emory University. Prior to joining CDC, she spent several years providing clinical care and advising infection prevention and control programs for a long-term acute care hospital and affiliated nursing home within the Emory Healthcare system. She continues to hold a faculty appointment within in the Emory University Division of Infectious Diseases.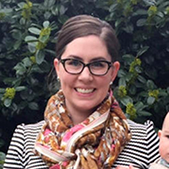 Kara Jacobs Slifka, MD, is a Medical Officer with the Long-term Care Team in the Prevention and Response Branch within CDC's Division of Healthcare Quality Promotion. She is a Board-certified infectious diseases physician who has a research and clinical background in managing infections and antibiotic resistant pathogens, as well as investigating domestic and international outbreaks of infectious diseases, and performing healthcare-associated infection surveillance. She completed her internal medicine residency at The University of Michigan followed by serving as an Epidemic Intelligence Service officer with CDC before completing an infectious diseases fellowship at Emory University. In her role at CDC, Dr. Jacobs supports state health department responses, develops guidance and educational resources focused on the containment and prevention of antibiotic resistant and emerging pathogens in the post-acute and long-term care settings. She is a Lieutenant Commander with the United States Public Health Service.
Session 1: August 25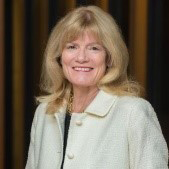 Terry Fulmer, PhD, RN, FAAN, is the President of The John A. Hartford Foundation in New York City, a foundation dedicated to improving the care of older adults. Established in 1929, the Foundation has a current endowment of more than half a billion dollars. She serves as the chief strategist for the Foundation and was
recently recognized for her leadership as one of the top 50 Influencers in Aging by PBS's Next Avenue, the premier digital publication dedicated to covering issues for older Americans. Dr. Fulmer is an elected member of the National Academy of Medicine. She previously served as Distinguished Professor and Dean of Health Sciences at Northeastern University. Prior to that, she served as the Erline Perkins McGriff Professor and Dean of the New York University College of Nursing. She received her bachelor's degree from Skidmore College, her master's and doctoral degrees from Boston College and her Geriatric Nurse Practitioner Post-Master's Certificate from NYU. She completed a Brookdale National
Fellowship and she was the first nurse to serve on the board of the American Geriatrics Society and was the first nurse to serve as President of the Gerontological Society of America.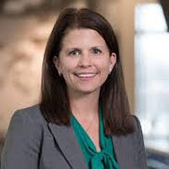 Dr. Kathleen Unroe's research, clinical and policy interests are focused
on improving quality of care — particularly access to palliative and end-of-life care — for nursing home residents.
She was awarded a 2014 Paul B. Beeson K23 Career Development Award to examine hospice use in nursing homes. She is principal investigator of OPTIMISTIC, a novel 8-year, $30.3 million CMS-funded demonstration project aimed at improving quality of care and reducing unnecessary hospitalizations in 40 Indiana nursing homes. The second phase of OPTIMISTIC is testing payment reform that reimburses facilities
for providing on-site treatment of qualifying conditions common in elderly people, including pneumonia, urinary tract infections, congestive heart failure, dehydration, skin ulcers, chronic obstructive pulmonary disease and asthma. It also includes practitioner payments under Medicare Part B for the treatment of conditions onsite and for care coordination and caregiver engagement.
Dr. Unroe is vice-chair of the American Geriatrics Society Public Policy Committee. She was a 2009-2010 Health and Aging Policy Fellow and had a placement in Health and Human Services ASPE Office of Disability, Aging, and Long-Term Care Policy.

Dr. Unroe is the founder and CEO of Probari, a business designed to disseminate the successful OPTIMISTIC clinical care model.