Reproductive Health
2nd and 4th Monday, from 12:00 pm to 1:10 pm (MT). For more information contact us at ReproductiveHealthECHO@salud.unm.edu.
Register for Reproductive Health ECHO.
Program Description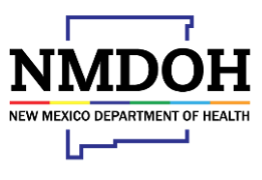 The University of New Mexico's Department of Obstetrics and Gynecology, Project ECHO, and the New Mexico Department of Health Family Planning Program have partnered to create this program in order to expand access and disseminate best practices to clinicians so they are better prepared to provide evidence-based reproductive healthcare.
This program aims to increase knowledge and self-efficacy related to reproductive healthcare and to improve utilization and access to reproductive healthcare resources in the practitioners' communities.
Physicians
Nurses
Pharmacists
Pharmacy Practitioners
Nurse Practitioners
Nurse Miwives
Medical
Pharmacy and Nursing Students
Medican Assistants
Office Staff
Alexandra M Herman, PharmD
Co-Medical Director of RH ECHO
College of Pharmacy
University of New Mexico
Jamie Krashin, MD, MSCR
Co-Medical Director of RH ECHO
College of Pharmacy
University of New Mexico
Rameet Singh, MD, MPH
Co-Medical Director of RH ECHO
Consulting Medical Director Family Planning Program
Peg Ickes, FNP-BC
NMDOH Family Planning Program
Nurse Practitioner Consultant
Rachelle Rochelle, MPH
ECHO Institute
Director, Program Operations & Outreach
Kelly Seis
ECHO Institute
Program Specialist
Reproductivehealthecho@salud.unm.edu
Wanicha Burapa, MD, MPH
Medical Director
Human Services Department/Medical Assistance Division