Jamie Silva-Steele, President and Chief Executive Officer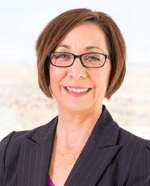 Jamie Silva-Steele brings with her 30 years of progressive experience in an academic healthcare environment. After earning a Bachelor's of Science in Nursing from the University of New Mexico, she began her career as a Pediatric Nurse and worked in the General and Sub-Acute Pediatric Nursing Units at the University Of New Mexico Hospital (UNMH). As her career progressed, she moved into leadership roles within the organization, taking on director positions and serving as an Administrator for Ambulatory Services at UNMH. In addition to her clinical education and experience, she also received a Master's in Business Administration. Prior to assuming the role of President and CEO of UNM Sandoval Regional Medical Center (SRMC) in June 2014, she served as the facility's Interim Chief Operating Officer (COO).
Silva-Steele continues her educational and professional growth through memberships in several organizations, including the American Organization of Nurse Executives (AONE), the New Mexico Nurses Organization of Nurse Leaders (NMONL), the American Academy of Ambulatory Care Nursing (AAACN), the American College of Health Executives (ACHE), and the New Mexico American College of Health Executives (NMHE). Further, she was a National Association of Public Hospitals (NAPH) Fellow from 2011-2012, focusing on aligning Health Systems and Physicians.  She also participated in The Disparities Leadership Program at the Disparities Solution Center at Massachusetts General Hospital from 2009-2010, receiving an award in innovation and success to eliminate racial and ethnic disparities in health care.  Silva-Steele recently received her Fellowship in the American College of Health Care Executives (FACHE).
Silva-Steele has served on various boards and is most recently serving on the Hospital Services Corporation (HSC) Board of Directors, the New Mexico Hospital Association (NMHA) Board of Directors, the Regional Rio Rancho Chamber of Commerce (RRRCC) Board of Directors, and the Sandoval Economic Alliance (SEA) Board of Directors.  She serves as the co-chair of the Sandoval Health Collaborative. 
A. Robb McLean, MD - Chief Medical Officer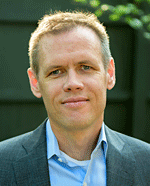 Dr. McLean is an Associate Professor in the Department of Emergency Medicine.  He received his Doctor of Medicine from Indiana University and completed an emergency medicine residency at the University of New Mexico in 2005.  He returned as a member of the faculty in 2008 and has served as the vice chair of clinical operations for the Department of Emergency Medicine for the last 7 years. He is a former associate chief medical informatics officer for UNM Hospital and has been the executive medical director for medical staff affairs for UNM Hospital since 2012.
Dr. McLean brings regulatory, risk management and medical staff affairs experience to this new position in addition to specific interests in clinical operations, revenue cycle improvement, and hospital quality.  He recently completed a Master in Health Care Management degree at the Harvard T.H. Chan School of Public Health.
Pam Demarest, Chief Nursing Officer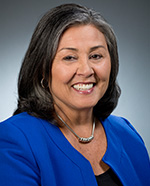 Pam Demarest joined the Executive Leadership Team at UNM SRMC in January of 2014, first serving as the Interim Chief Nursing Officer, and then taking on the role permanently in March of 2014. Prior to working at UNM SRMC, Pam served as the Executive Director of Critical Care and Progressive Care Services at UNM Hospitals. Pam has worked for UNM Hospitals for the majority of her career, starting out as a Burn and Trauma Nurse in the 1980s, and moving on to a variety of leadership roles within the organization throughout the 1990s and 2000s, including the positions of Transplant Services Director, Value Analysis Program Director, Interim Executive Director of Emergency Services, Executive Director of Adult Medical Surgical Services, Interim Executive Director Medical Surgical Services and her most recent role as the Executive Director of Critical Care and Progressive Care Services. She loves working within an academic medical center because of the learning environment and is very excited about this collaboration within a community medical center.
Pam decided to join the team at UNM SRMC because of the opportunity to work with the leadership group and help the hospital develop programs for the residents of Sandoval County. According to Pam, "The best thing about the position of CNO is the ability to shape the nursing and clinical care to the patients. I want nurses and our clinical partners to be able to make decisions at the bedside so that we deliver quality nursing care in a safe environment." By continually monitoring and evaluating clinical and patient satisfaction outcomes, Pam would like to focus her efforts in areas where opportunities for improvement arise. In addition, Pam hopes to combine her knowledge of clinical program development with UNM SRMC's reputation of excellent customer service to enhance the care delivered to our patients.
Outside of work, Pam loves to visit her out-of-state family, enjoys traveling to new places and appreciates spending time with her friends. She is also known for her creative side, with hobbies that include scrapbooking and making home-made greeting cards!