Interim President and Chief Executive Officer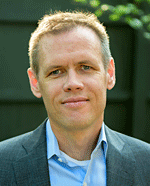 Dr. Robb McLean is a professor in the Department of Emergency Medicine. He received his MD from Indiana University and completed his Emergency Medicine residency at UNM in 2005. He returned as a faculty member in 2008 and has served in numerous administrative roles throughout the Health System. He was the vice chair of Clinical Operations from 2010 to 2017, is a former associate chief medical informatics officer for UNM Hospital, and formerly served as the executive medical director for Medical Staff Affairs for UNM Hospital.
Dr. McLean brings regulatory, risk management and medical staff affairs experience to his position, in addition to specific interests in clinical operations, revenue cycle improvement and clinical quality. He most recently served as Chief Medical Officer for UNM Sandoval Regional Medical Center and Chief Medical Officer of the UNM Medical Group.
.