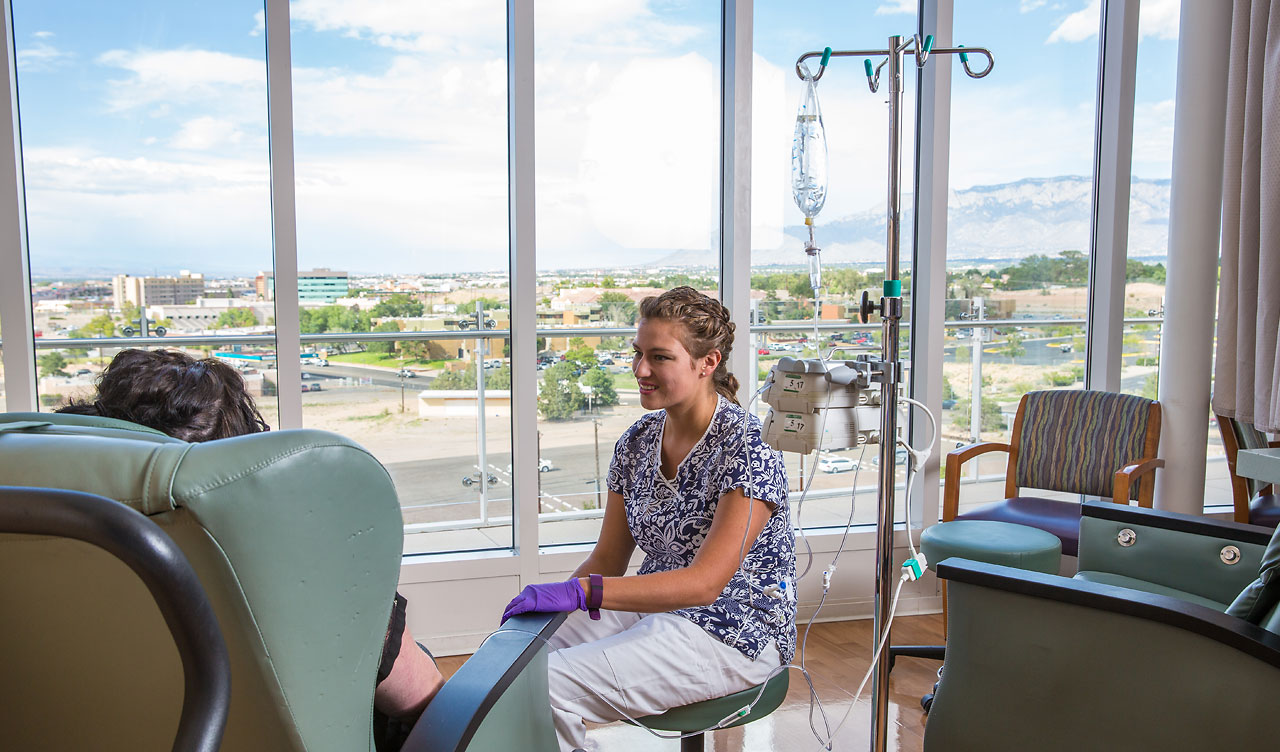 The University of New Mexico Comprehensive Cancer Center is in the top three percent of cancer centers in the country, and the state's only National Cancer Institute (NCI)-designated cancer center. You will find services, resources and advanced new treatments that aren't available at many other facilities. That's why 60 percent of adults and almost every child with cancer in New Mexico get care here. Trust our team to treat any cancer, at any stage, with compassion and clinical excellence.
Multidisciplinary Team
Count on support from many UNM Cancer Center experts, including:
New Mexico's largest team of cancer doctors – 125 physicians – all of whom have fellowship training, the highest level of education a physician can receive. 
One of the only two breast cancer fellowship-trained surgeons in the state.
The only two certified cancer genetic counselors in New Mexico.
Patient navigators who guide you through diagnosis, treatment and recovery.
Your caregivers partner with providers throughout the state to help you get top-quality care as close to home as possible.
Recognized for Exceptional Care
UNM Cancer Center has earned the following recognitions:
NCI comprehensive cancer center designation – the highest federal rating – given to only 47 facilities in the country
The Joint Commission accreditation
American College of Surgeons Commission on Cancer accreditation with commendation
College of American Pathologists certification
American Society of Clinical Oncology Quality Oncology Practice Initiative
Personalized Treatment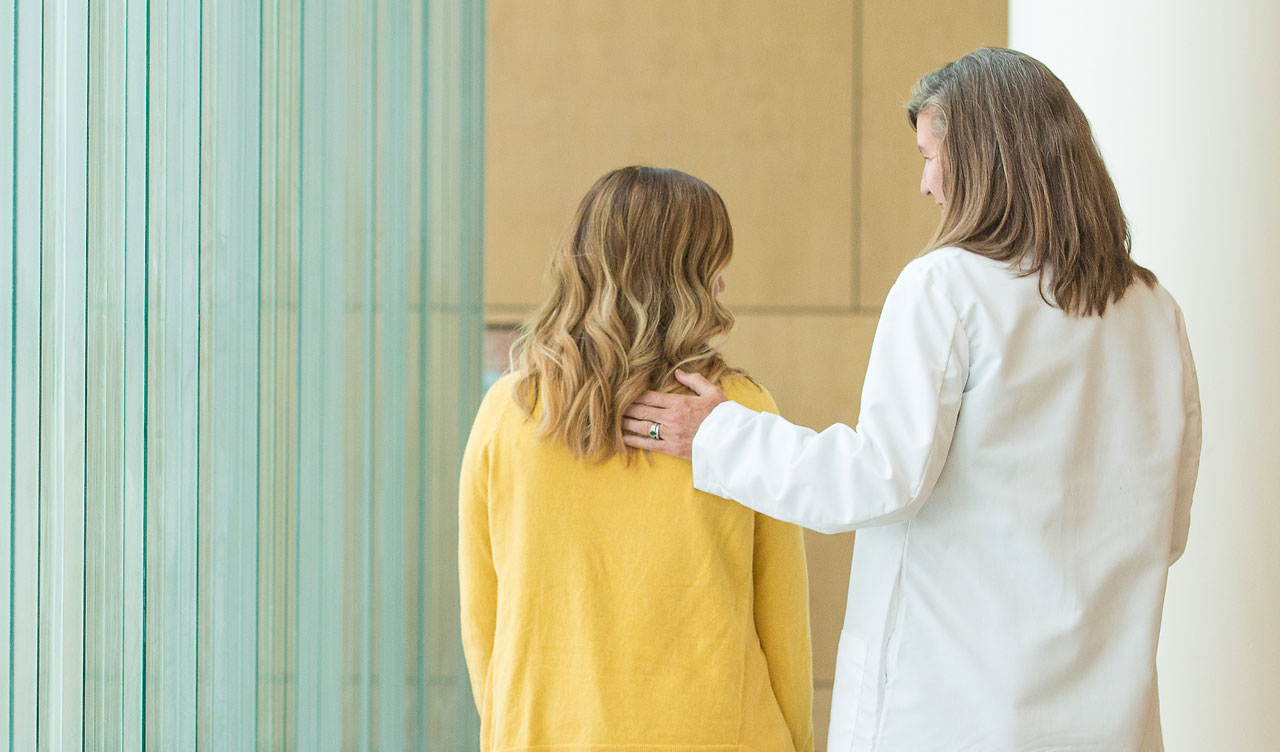 Your care team will create a plan of treatment tailored to you that respects your wishes while meeting your needs. 
Radiation therapy

The state's first TomoTherapy® system, which minimizes exposure to healthy tissue.
Stereotactic radiosurgery and radiotherapy that provide alternatives to traditional surgery.

Chemotherapy

Support and education about the medication, side effects and safety.
Infusion pharmacy that uses DoseEdge technology to improve the safety and accuracy of your prescriptions.

Surgery

Minimally invasive robot-assisted procedures that can speed recovery for patients with head and neck cancers, genitourinary cancers and women's reproductive-system cancers.
Advanced gastrointestinal treatments, including the Whipple procedure for pancreatic cancer, as well as hyperthermic intraperitoneal chemotherapy (HIPEC).
Nipple-sparing and skin-sparing mastectomies.
Breast reconstruction immediately after mastectomy.

Immunotherapy for many types of cancer that teaches your body's own cells to kill the cancer.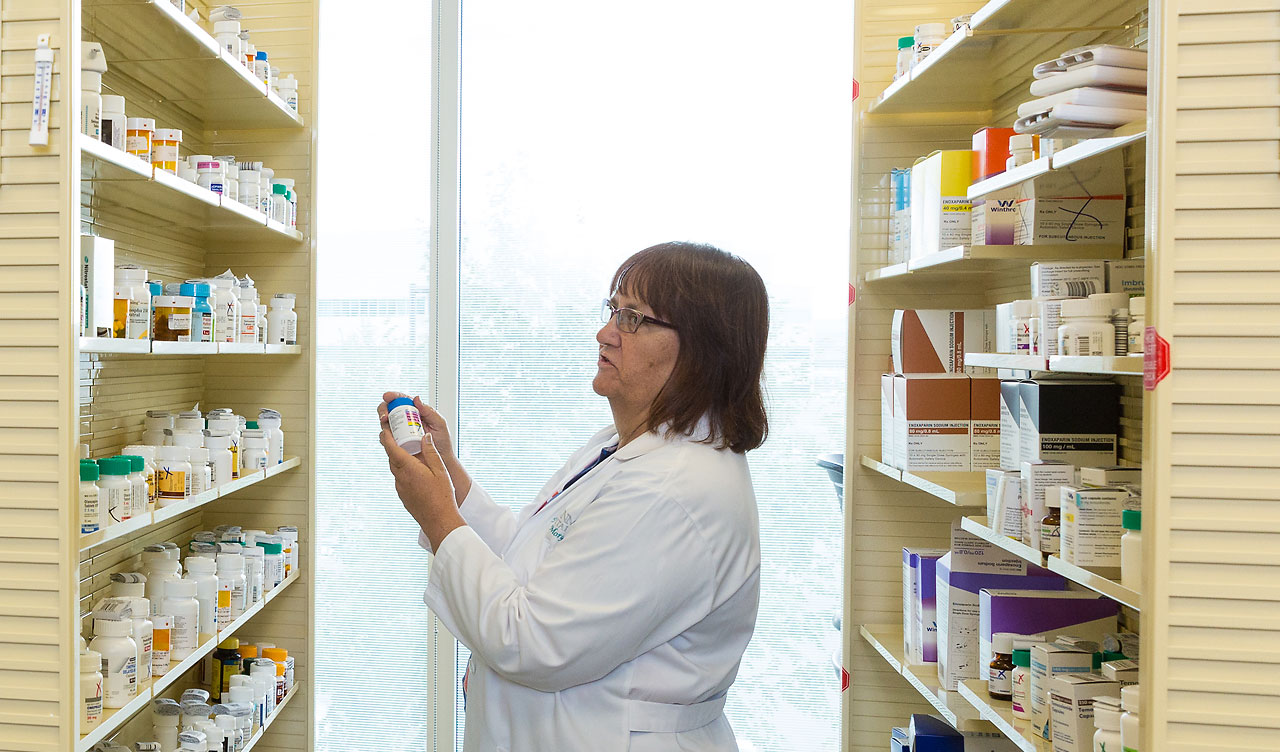 Clinical Trials & Research
Through clinical trials, you may be able to try some of the newest, most promising treatments years before they are available to the public. The UNM Cancer Center usually has about 175 clinical research studies available.
Whether or not you participate in a clinical trial, you'll benefit from the latest, evidence-based care. Our center is on the forefront of research on cancers that most affect New Mexicans.
Genomic Sequencing
Genomic sequencing is another treatment option. Our team can use the information in each of your cells to find the best treatment for you. Only a few facilities in the country can offer this treatment option.
Genetic Counseling & Testing
If any of your family members have been diagnosed with cancer, ask your doctor if you'd benefit from genetic counseling and testing through our Hereditary Cancer Assessment Program, which has the only licensed genetic counselors in the state. You'll learn whether you face a higher risk of inheritable cancer, and discover steps you can take to protect your health.
Support Services
You and your family will find support for your entire well-being, including your emotional, social and spiritual needs. Ask your cancer care team for help accessing psychological counseling, nutrition guidance, financial aid, transportation, community resources, support groups and more.