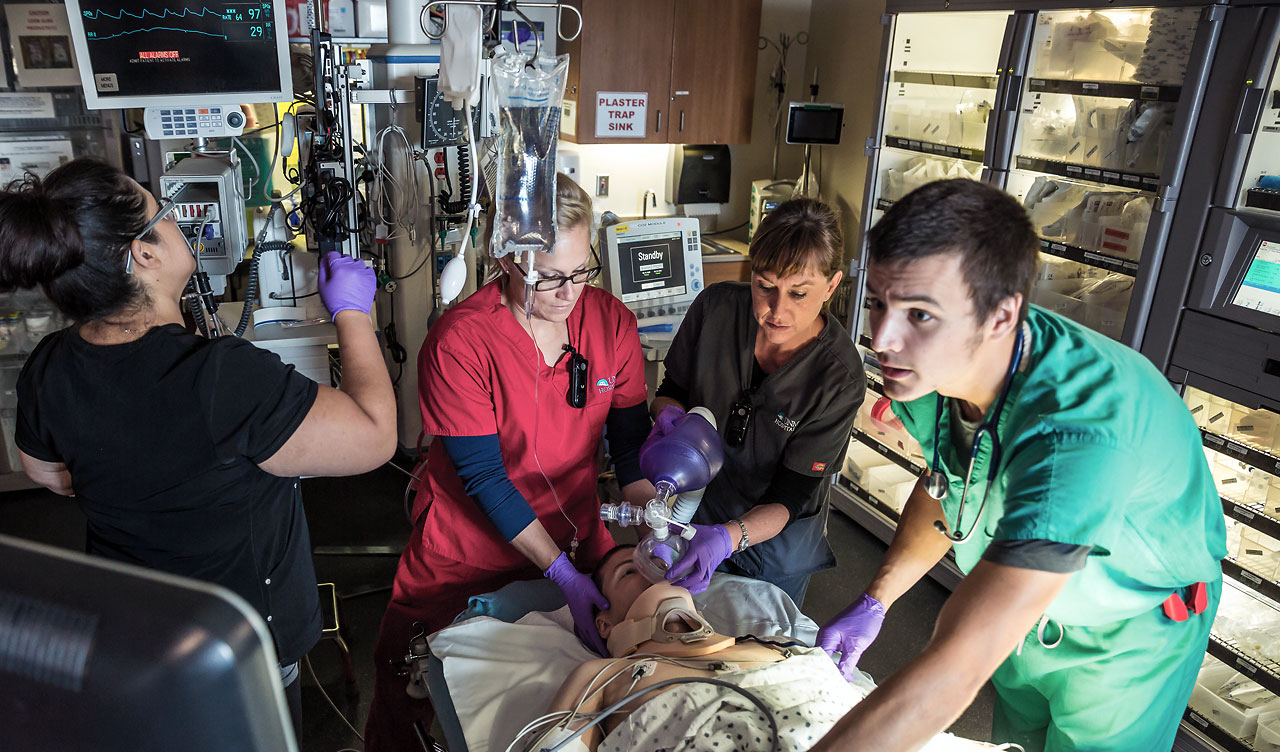 You'll find New Mexico's highest level of trauma care for adults and children at University of New Mexico Hospital (UNMH) – home to the state's only Level I Trauma Center. No matter how severe your injury, trust us to provide exceptional care.
Verified Level I Trauma Center
The American College of Surgeons verified that UNMH is a Level I Trauma Center. This means:
A board-certified general surgeon is here 24/7 to provide timely care.
You get prompt access to specialists such as orthopedic surgeons, neurosurgeons, emergency medicine physicians, radiologists, respiratory therapists, plastic surgeons and critical care experts.
We admit hundreds of trauma patients annually, so we have the experience to treat your condition.
Your trauma team receives continuing education on how to best care for you. 
Continuum of Care
Rely on the UNMH trauma team to coordinate and provide the care you need – from the moment emergency medical staff learn of your condition to the time of discharge. After treating your injury, we'll help you get started with physical therapy, occupational therapy and other rehabilitation services, if appropriate. Ask our social worker or case manager for help in finding the right resources, support and medical care to improve your recovery after leaving the hospital.
Facilities & Technology
At our Trauma Center, you benefit from advanced technology that helps your medical team quickly diagnose and stabilize your condition. If necessary, we'll care for you in a dedicated trauma operating room and you'll recover in a specially designed intensive care unit.
Injury Prevention
Your child may avoid a traumatic injury thanks in part to our community outreach efforts. Through ThinkFirst New Mexico, members of our trauma team speak to students about preventing injuries and staying safe in motor vehicles, sports and recreation.
Call 911
If you or someone else experiences a medical emergency, immediately call 911.