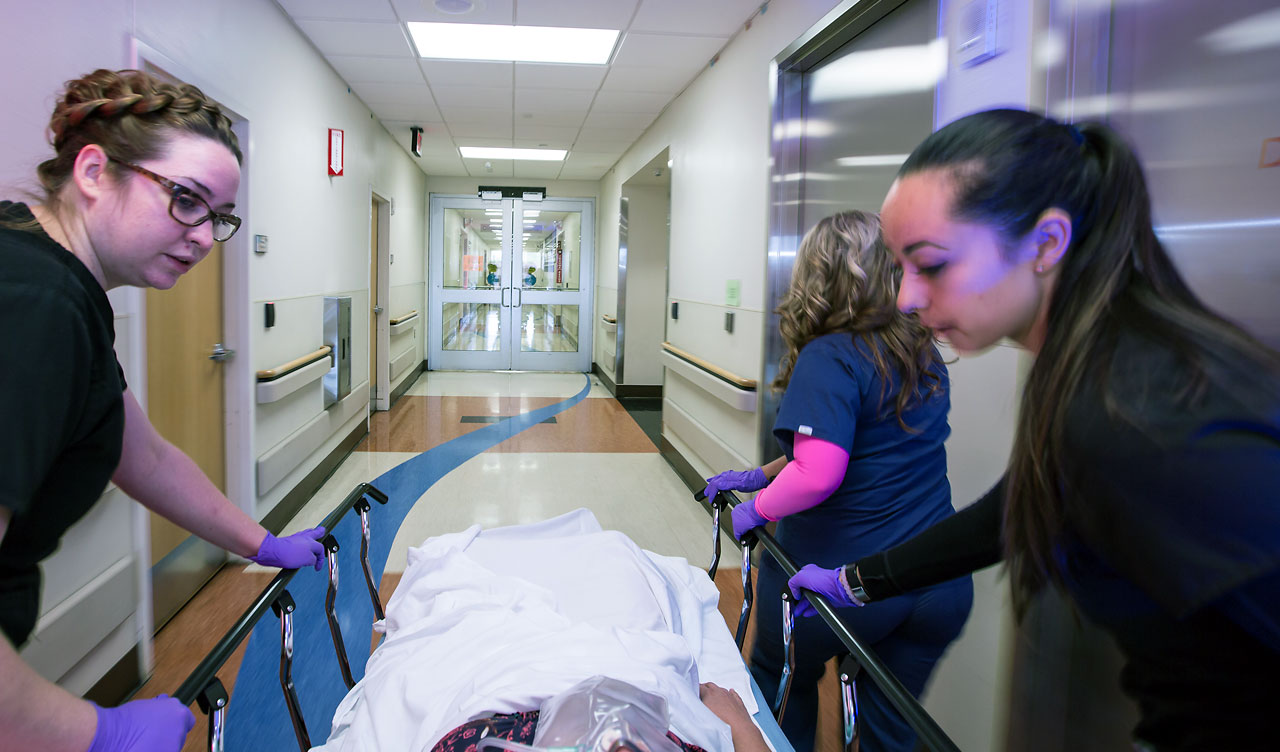 Here's what to expect during and after your visit to a UNM Health emergency department:
Upon Arrival
When you arrive in the emergency department at University of New Mexico Hospital (UNMH) or UNM Sandoval Regional Medical Center (UNM SRMC), a triage nurse will examine you and review your symptoms and medical history. You also may need lab or imaging tests, which can detail the severity of your condition.
Emergency department staff will see all patients, but must treat those with more serious injuries first, even if those patients come in after you. If your condition is less severe, you may choose to get care in UNMH's onsite Urgent Care Clinic.
Registration
During triage, you'll share your name, date of birth, contact information and primary care provider's name. Your emergency care team may need the information to contact you later.
Your Team
Once you're taken to a treatment room, you'll meet a health care team that may include:
Attending physician – Doctor who supervises all other medical providers.
Nurse practitioners and physician assistants – Providers who aren't doctors but can diagnose and treat illness and injuries.
Specialist – Medical professional with expertise in a certain area of the body or type of condition.
Medical students – People learning how to examine and talk to patients.
Resident physicians – Doctors who are still learning how to become a specific type of physician.
Fellows – Doctors who have completed residency and teach medical students.
Wait Time
The length of your visit depends on your condition and tests needed, as well as the number of patients with critical injuries or illnesses. If you need admission to the hospital, emergency department staff will care for you and help keep you comfortable. During your wait:
Do not eat or drink anything.
Tell a nurse right away if your condition changes.
Send your valuables home with family for safekeeping.
Visitor Policy
Usually, you may welcome up to two visitors at a time. But in some cases, staff may not allow visitors for your safety. Please ask your visitors to follow instructions and cooperate with medical caregivers.
After Discharge
After returning home, you might get a call from a nurse checking on your health. You may also receive a survey asking about your visit. By choosing to complete it, you help us improve our care.
If you decide to leave the emergency department before being discharged, you may still receive a bill for tests performed.