Take a Class
Learn how to successfully prepare yourself and your family for a new arrival.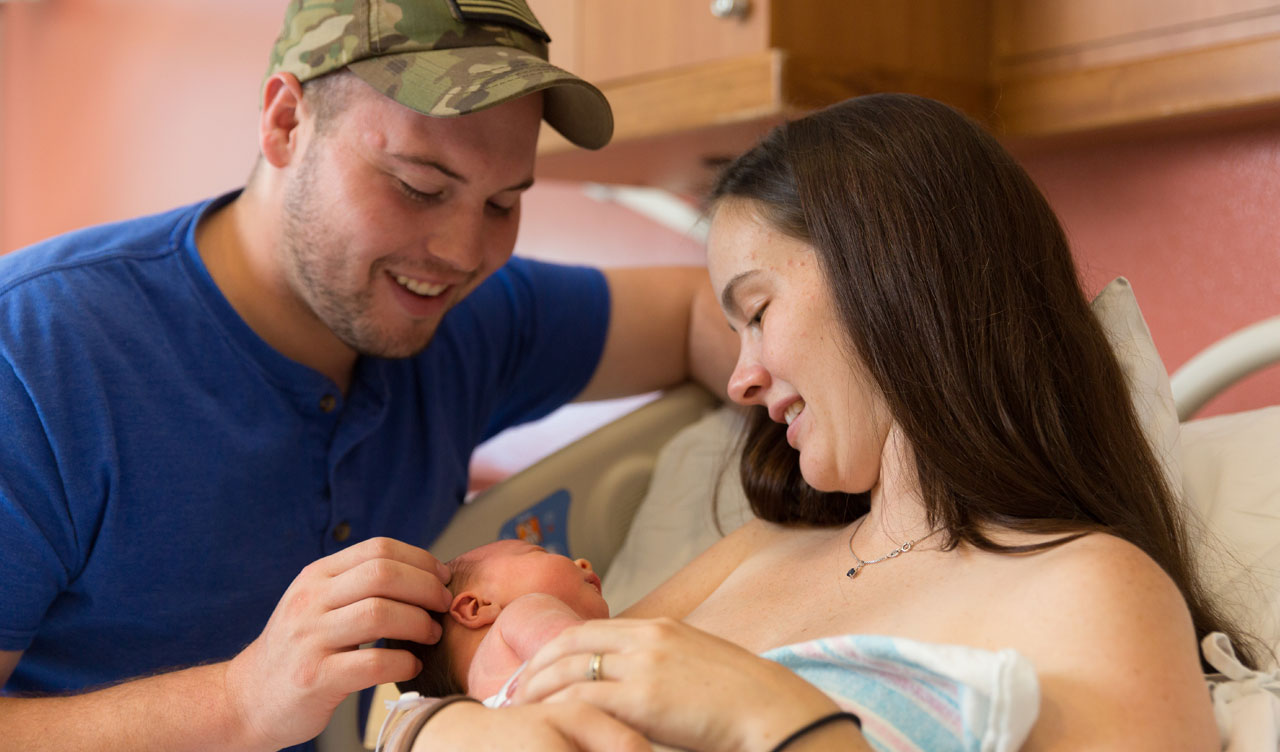 Most babies are born healthy, but if yours arrives prematurely or with a medical condition, rest assured that you'll find the best care available at University of New Mexico Hospital.
Neonatal Intensive Care Unit
When your newborn needs continuous monitoring or treatment, take comfort in knowing he or she will be in expert hands at our neonatal intensive care unit (NICU). Your infant will benefit from advanced, specialized technology and services such as:
Bedside imaging tests that can help doctors quickly, easily and accurately diagnose conditions.
Cardiac catheterization, or minimally invasive heart testing and treatment.
Extracorporeal membrane oxygenation to circulate blood as a newborn's lungs and heart rest or heal.
Neonatal surgery.
Respiratory therapy.
Ventilator support for infants whose lungs are recovering or still developing.
Whole-body cooling to help protect the brains of babies who experienced reduced blood flow.
For more information please call 505-272-2127.
Intermediate Care Nursery
If your baby needs additional – but not intensive – medical care before going home, entrust him or her to our intermediate care nursery. We'll closely monitor your newborn until he or she is stable.
For more information, call 505-272-1836 or 505-272-0830.
Neonatal Care Team
Your baby will get well-rounded, personalized health care from a team of professionals, such as:
Neonatologists – Specialize in diagnosing and treating newborns and are available 24/7.
Neonatal nurses and nurse practitioners – Care for sick or premature babies.
Developmental care specialists – Work with you and medical caregivers to set the foundation for your baby's lifelong healthy development.
Lactation specialists – Advise you on breast-feeding successfully.
Maternity Care - Support and medical care on your journey toward childbirth
Nutritionists – Assess newborns' dietary needs, develop feeding programs, monitor growth and help you make sure your baby gets the right nutrition at home. 
Pediatric specialists – Provide expert medical care for a certain area of the body.
Pharmacists – Determine safe, effective medications and doses for infants.
Respiratory therapists – Help your baby get enough oxygen.
Social workers and case managers – Refer you to community resources for your whole family and help you plan for a safe return home.
Kangaroo Care
Whenever possible, staff in the NICU or intermediate care nursery will help you and your infant enjoy kangaroo care – skin-to-skin cuddling. This contact can help your baby:
Regulate heart rate, breathing and temperature.
Cry less.
Sleep better.
Avoid infections.
Be more willing to breast-feed.
Enjoy a shorter hospital stay.
Your Accommodations
If you live outside the Albuquerque area, ask us about staying at Casa Esperanza or the Ronald McDonald House, or in a family room at our NICU while your baby receives medical care.
Special Baby Clinic
If your newborn will need specialized developmental care after leaving the hospital, we'll refer you to our Special Baby Clinic at UNM Carrie Tingley Hospital. During visits in your little one's first few months and years of life, compassionate experts will provide assessments, recommend specific therapies, and advise you on treatments to help your child reach his or her potential. They'll also provide education and referrals to community resources to help you care for your family.