"Hic locus est ubi mors gaudet succurrere vitae"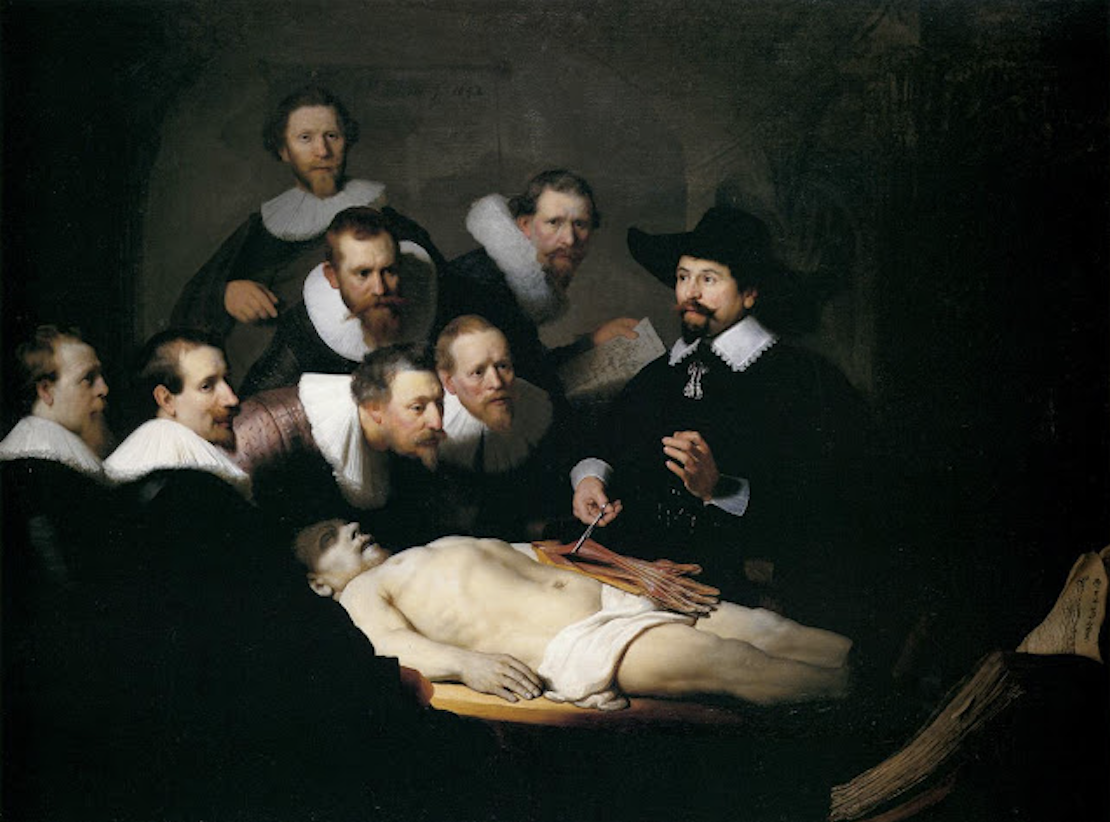 The purpose of this web site is to emphasize the importance and the need for the study of human bodies in medical schools as a prime requisite for medical education, and to answer questions most often asked by those who wish to aid medical education in this manner. Knowledge of human anatomy obtained through dissection is an indispensable part of the education of health care professionals.
The reasons why many persons wish to make their bodies available to medical schools for the promotion of anatomical study and teaching are numerous and compelling. All of us are the final beneficiaries of the knowledge gained by the students, physicians and researchers. Prospective donors correctly believe that their contribution is central to the education of the physicians of the future and thus to the better care of patients.
Obviously, the decision to donate one's body for use in medical teaching and research is one which should not be made hastily but rather should be based upon sound reasons and convictions. It is recommended that one who is considering such a donation discuss it with their family, physician, attorney, and/or clergyman. Failure to make wishes known to others can end up defeating all arrangements made by a donor because it is less likely that a deceased person's wishes will be executed in a timely enough manner by survivors who have not been informed of their loved one's desire for anatomical donation.
How do I go about donating my body for use in Medical Science?
Fill out and print the Consent and Supplementary Information Forms and mail to us at UNM Anatomical Donations Program, MSC09 5117, 1 University of New Mexico, Albuquerque, NM 87131. You may also call the Anatomical Donation Program at (505) 272-5555 and inform us of your interest.  Upon receipt of the completed forms you will be entered into our donor database and we will send you a donor card.
The consent and supplementary information forms must both be filled out.
Your signature on the consent form must be verified by a notary public.
Keep a copy for your records and mail the originals to the Anatomical Donations Program.

Anatomical Donation Program
Department of Cell Biology and Physiology
MSC09 5117
1 University of New Mexico
Albuquerque, NM 87131

A donor card will be mailed to you when we receive the forms.
Note: If you are unable to print the forms, please call the Anatomical Donations Program at (505) 272-5555 and the forms will be mailed to you.
Please note that when we are under financial constraints, we will only accept donors within a 60 mile radius of Albuquerque unless the donors family is willing to assume the transportation charges. Please contact our office at 272-5555 for more information.
Can I withdraw from this program if I change my mind?
Yes. Being a donor is completely voluntary. Just write or call and inform us of your desire to withdraw from the program and you will be removed from our database. It is important to inform your next of kin if you withdraw from the donor program.
Is there an age limitation for body donors?
There is no age limit for donors. Generally our donors are age 21 and above with many that are over 100. The average age is around 82.
What does the donation program do when notified of my death?
We will ask the person calling to inform us several questions regarding the cause and manner of death in order to determine if the body is acceptable for the programs purposes. Then we will make arrangements to have the donor's body transported, under the authority of the School of Medicine, to our facilities in Albuquerque, NM. It is important that the body be embalmed as soon as possible -- within 24 hours.
May there be a funeral if my family wishes?
The family may certainly arrange memorial services. However, they will have to be held in the absence of the deceased. The expenses of a memorial service must be paid by the survivors or by the estate of the donor.
Are there any costs associated with Anatomical Donation?
In-state transportation expenses are assumed by the UNM School of Medicine. Embalming and cremation expenses are assumed by the UNM School of Medicine. Removal fees are assumed by the UNM School of Medicine IF arranged or approved by the UNM School of Medicine or our designated agent. The donor's family or estate will be responsible for removal fees if a funeral home is called directly by the family or their designated agent.
How will my body be used?
Bodies are used for the instruction of anatomy for students in the professional health care programs at UNM and for research directed toward the solution of problems or development of new medical or surgical procedures.
How long will my body remain at UNM?
The average stay is 18 months. The donor's next of kin will be called within two weeks of final disposition and return of cremains.
What is done with my remains after you have finished your studies?
The remains are individually cremated and (depending upon the donor's wishes) either returned to the family or scattered at Sunset Memorial Park in a space that UNM owns.
After I have indicated in writing my desire to donate my body, can the Medical School refuse it to accept it?
Yes. The UNM Medical School reserves the right to decline donation of any body. Although we appreciate every donation, in certain situations we may not be able to accept a donation. For this reason we suggest that everyone who registers as a donor also make and maintain alternative arrangements in the event that a donation is declined.
There are a number of circumstances under which the Anatomical Donation Program may decline a donation. These generally fall within the following four categories or Students and Staff:
Certain diseases and activities present unusual to extreme biohazardous risk. The Donation Program will not accept donors with the following diagnosis or history of:
Creutzfeldt-Jakob  disease
Tuberculosis
AIDS caused by HIV
Viral hepatitis (B or C)
Viral encephalitis or spongiform encephalitis
Active (unresolved) venereal disease
Non therapeutic IV drug use
Rabies
Death from or with a contagious disease (such as malaria, hanta virus, ebola virus, etc.)
NOTE: The UNM School of Medicine performs serological testing on blood samples from all donors to screen for HIV and Hepatitis. The results of these tests are held confidential.
2. Body Suitability for Research and/or Educational Instruction
 The Donation Program will not accept donors;
With organs and/or tissues removed after death except for cornea donation to the eye bank.
That have been autopsied, whether by family request or by authority of the Office of the Medical Investigator
With wasting diseases that have resulted in dramatic loss of weight and body mass
With IV fluid retention causing excessive edema
That are overweight or obese
That have died as a result of homicide, accident, or suicide (these fall under OMI jurisdiction and must be autopsied)
That have open wounds or recent surgeries
3. Space or Funding Limitations
Although our need for donations is ongoing, the capacity of our curation facility is limited as well as our budget. Therefore, the donation will be declined if the program runs out of storage space or funding.
4. If the donor does not die in the state of New Mexico.
Can I donate organs and/or tissues for transplantation to living recipients and still donate the rest of my body to the medical school?
Removal of organs and tissues after death renders the body unsuitable for educational purposes. Eye donation is the only transplantable tissue program that is compatible with anatomical donation. Donations of organs and tissues for transplantation are handled by organizations separate from the Health Sciences Center. We recognize the shortage of transplantable organs and tissues and encourage these donations. If you are interested in donating for transplantation purposes you can contact those organizations by calling them using the information provided below.
New Mexico Donors Services (organ and tissue donation)
(505) 843-7672
New Mexico Lions Eye Bank (eye donation)
(505) 266-3937 or (888) 616-3937
Is it possible for my relatives and/or friends to make donations in my memory to the medical school's anatomical donation's program?
Yes. All donations made to the Anatomical Donations Program are deposited in a special account reserved for the upgrade and maintenance of the donor program's equipment, preparation area, and laboratory facilities. Make checks payable to the UNM Anatomical Donations Program, include a note with the donor's name, next of kin's name and address, and your name and address. The information on the note is used to send out letters of appreciation to the person donating funds and an "In Memory Of ..." letter of recognition to the donor's family.
UNM-SOM Anatomical Donations Program address:

Anatomical Donation Program
MSC09 5117
1 University of New Mexico
Albuquerque, NM 87131