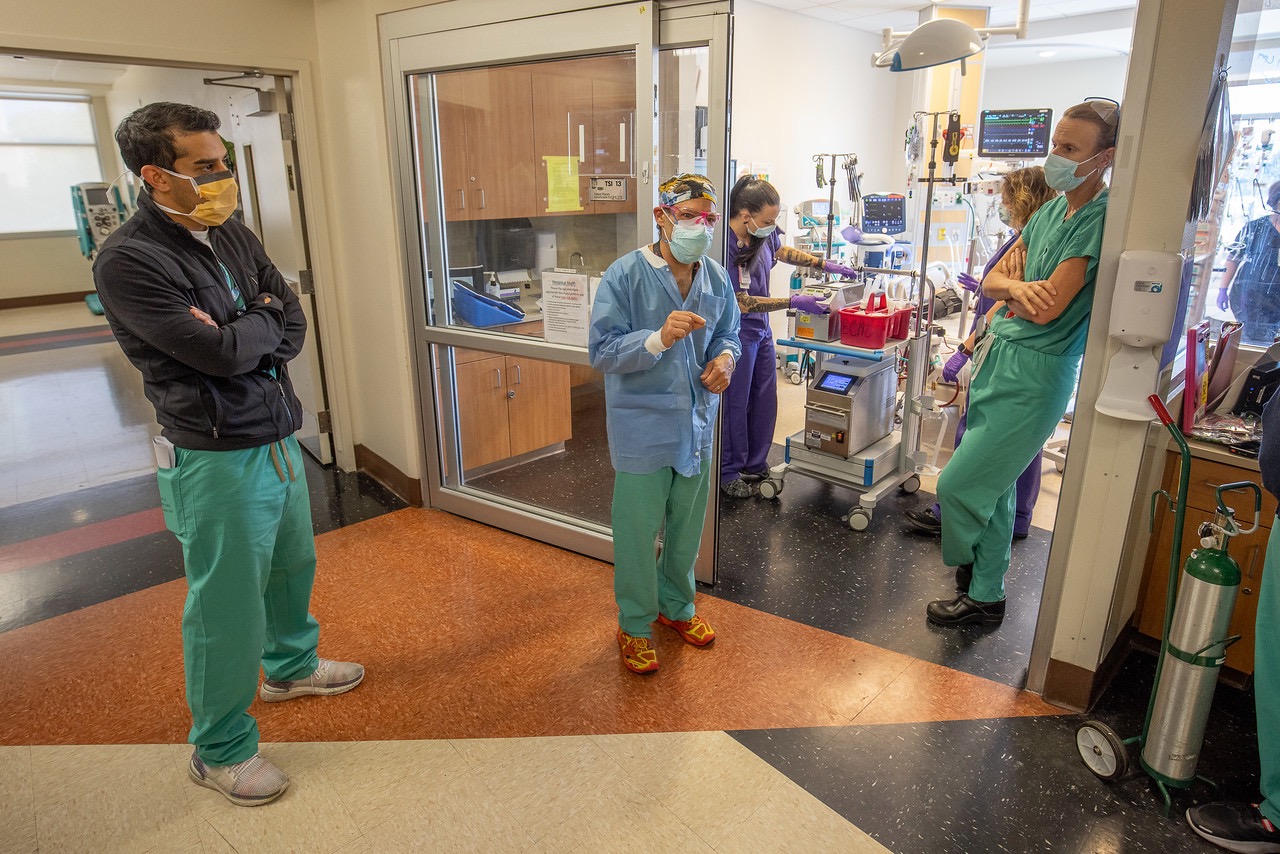 Emergency Critical Care
Our residents do a minimum of 5 months of ICU. We have the largest cohort of dual-trained EM-Critical Care faculty in the country and most also practice in the ED. Another spearheaded our innovative ED Resuscitation Unit initiative that has elevated our ED resuscitation care. More recently, Extra Corporeal Membrane Oxygenation (ECMO) was instituted in the ED along with eCPR. Our Critical Care track residents train to gain expertise in cannuluation and ECMO physiology and residents work with the same faculty in both settings.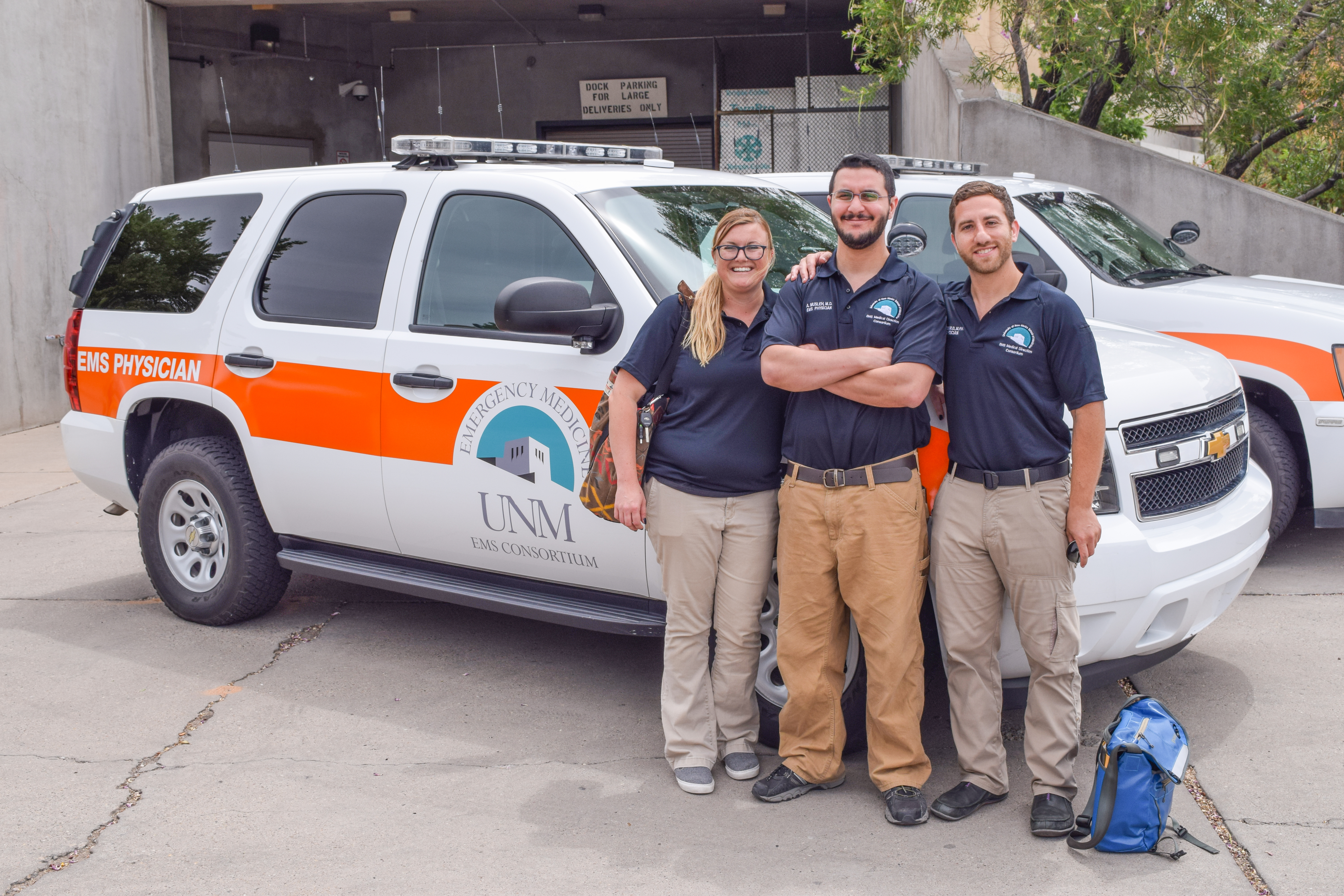 Emergency Medical Services
We have 8 EMS board-certified faculty, all with their own expertise within EMS. We have a longitudinal curriculum for residents with scheduled and unscheduled components in each training year. There is also an EMS Track option those interested in EMS. In addition to Urban EMS, we have extensive expertise in Rural & Tribal EMS, Air Medical Services, Search and Rescue, Wilderness and Austere Medicine, Tactical EMS, Event Medicine/ Mass Gathering and more. 
The UNM EMS Medical Direction Consortium brings together EMS and Disaster Medicine. The consortium consists of our EMS Fellows and multiple EMS medical directors, each of whom also serves as a faculty member within the department. This partnership allows the EMS Medical Directors to collaborate, to share resources and share on-call responsibility. It also allows each participating agency to benefit from the collective expertise of all the EMS faculty members and fellows.
Community Engagement
Community involvement is the one of the founding principles of our program. Since the start we have required a community project, in addition to the RRC-required scholarly and QA projects. This is not intended to be onerous as we ask only 20 hours of involvement in the 3 years of residency, and the intent is for our residents to have connections to the community. As a department we have wide involvement in the community, and many of our resident projects are through these connections.