Residency Benefits
GME provides a generous
benefit package
, particularly in light of the relatively low cost of living the Albuquerque area affords. As a state institution there are additional protections. And we consider families and pets a part of the program.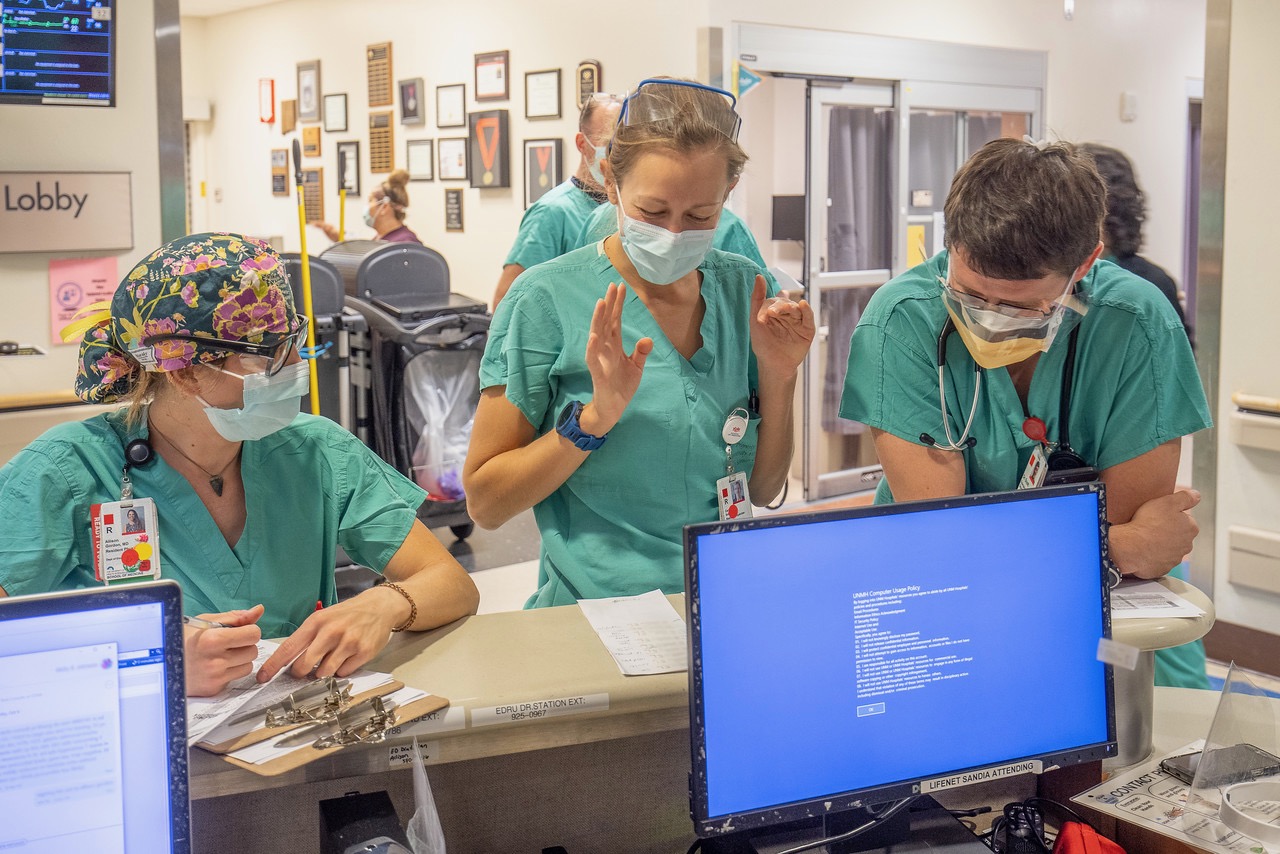 Health insurance through BlueCross/Blue Shield

Disability insurance

Union eligibility*

Primary care for GME learners through LoboCare clinics if no PCP

Meals allowance, over $700/yr

Professional liability insurance

Life insurance

Step 3 reimbursement

Intern year counseling (brief) to provide mental health contact for self or a colleague in crisis

Scrubs & ID badges

Discounted parking

Use of an outstanding medical center library, online reference resources, librarian assistance for med-line searches

Leave (per year)

Vacation 15 days

Education 5 days

Wellness 2 days

Parental 2 weeks (our program allows additional combinations of sick, annual or FMLA to extend)
*All UNM housestaff are able to join the Council of Interns and Residents, a subsidiary of 1199 SEIU. Membership is not mandatory, but the Union negotiates for all house officers. This year the union successfully negotiated a 3% salary increase for all post-graduate trainees, and a $40/month cell phone reimbursement.
Additional benefits supplied by the residency
Intern textbook allowance

$600 educational stipend annually (rolls over), can be used for study resources, medical equipment or electronics

Travel and expenses stipend to present at one major conference during PGY2/PGY3, although w

e encourage scholarly involvement and leadership and will support these endeavors through additional travel funds

Lab coats

Photocopying

A residents' office in the academic offices with 4 computers and dictation access, refrigerator, nap space, snacks, coffee

Call room space in the clinical department with 2 computers with dictation and printer access, refrigerator, breast pumping space

ACLS, ATLS, PALS instructor courses paid

Membership in SAEM and EMRA (including EM-RAP), subscription to Rosh Review
| Training Year | Annual Wages |
| --- | --- |
| I | $55,515 |
| II | $57,315 |
| III | $59,401 |
EM Residency Contact
700 Camino de Salud 
Albuquerque, NM 87131