Resident Life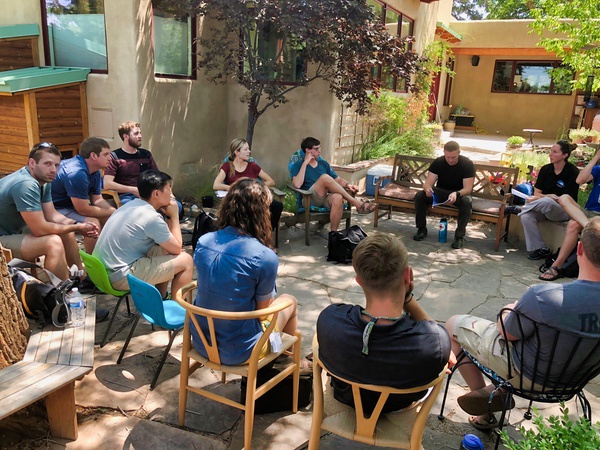 Journal Club, July 2018. The weather in Albuquerque makes outdoor journal club at faculty houses pretty commonplace.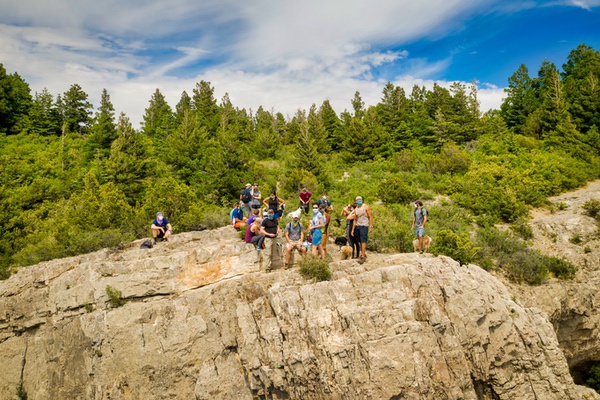 Intern orientation, July 2020. Looking down over 4000 feet, or at least as seen by a drone.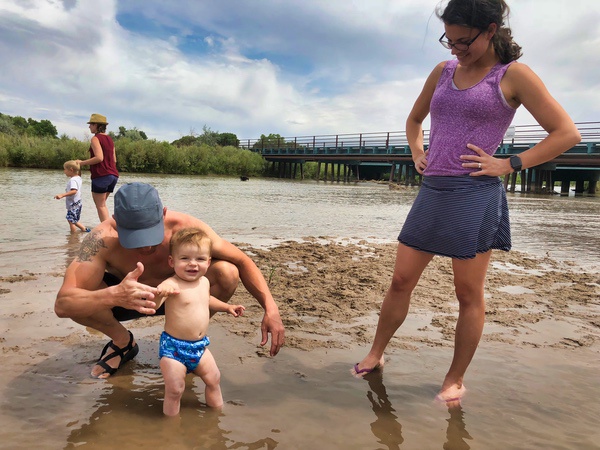 Intern orientation, July 2018. A year the wildfire season drove us to the Rio for some water & mud-play. Molly Johnson, class of 2021, with her husband Galen and pretty adorable son Stanley.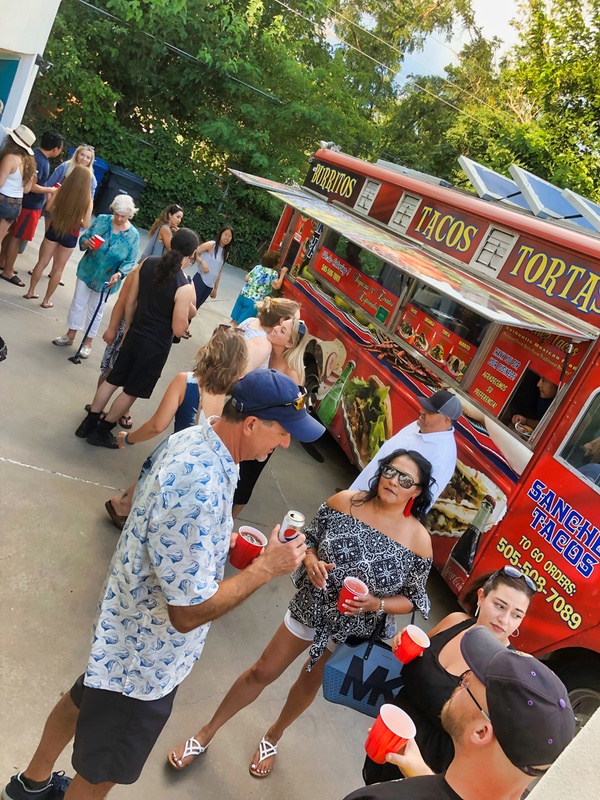 Intern welcome party, July 2019. Taco trucks are a good part of Albuquerque life, and can be squeezed into the unlikliest places.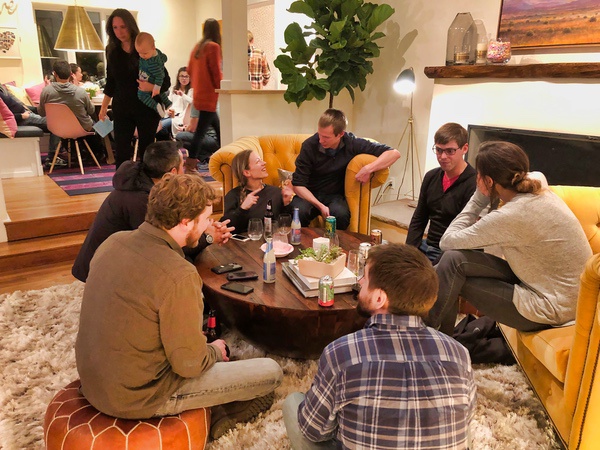 No social distancing in Jan 2018. Back when we could do things like gather to connect, our annual resident retreat in Santa Fe.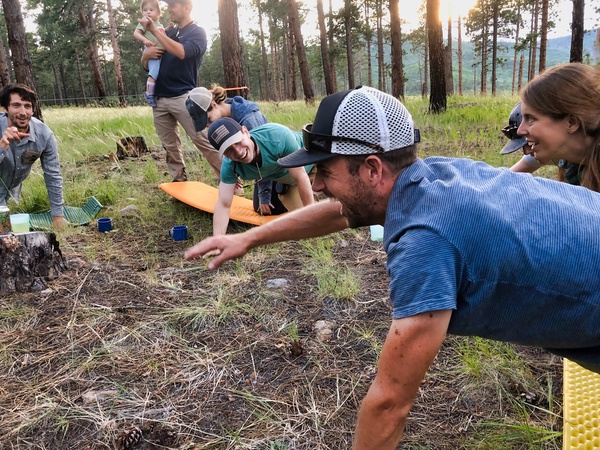 Intern retreat July 2019. The class of 2022 learns the basics of slacklining.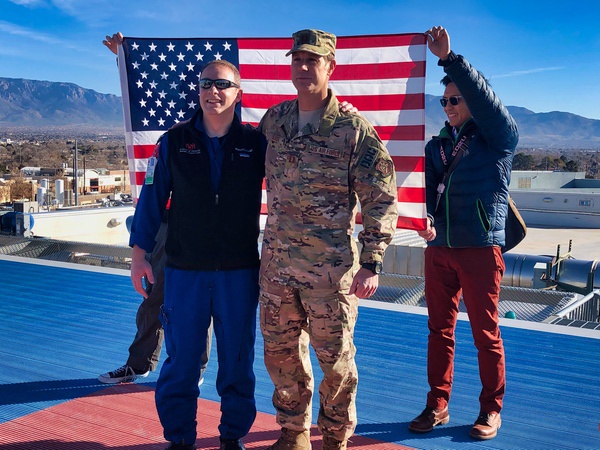 Mike Lauria, class of 2021, gets sworn in by UNM EM Alum. Attended by faculty and residents at the helicopter pad.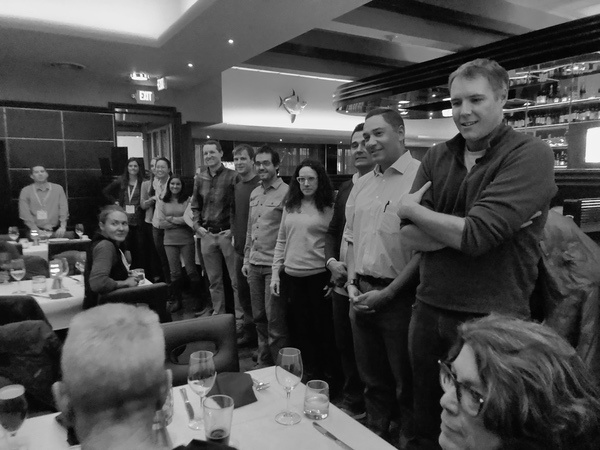 30 years of residents. Impromptu dinner with many years of alums attending at ACEP 2019.
Video Carousel
Alli Gordon, Class 2022
Our residents share with you a slice of their lives in Albuquerque
Ben Gluck, Class 2023
Our residents share with you a slice of their lives in Albuquerque
Button Option
Michael McEnany, Class 2022
Our residents share with you a slice of their lives in Albuquerque
Andrew Bivin, Class 2023
Our residents share with you a slice of their lives in Albuquerque
Currently Viewing
Alli Gordon, Class 2022
Currently Viewing
Ben Gluck, Class 2023
Currently Viewing
Michael McEnany, Class 2022
Currently Viewing
Andrew Bivin, Class 2023