Meet Our Chairman: Dr. Schmidt
UNM Department of Neurosurgery Chairman Dr. Meic Schmidt is a neurosurgeon with specialized expertise in spine surgery and neuro-oncology. Dr. Schmidt is known internationally for his role in establishing a new thoracoscopic spine surgery technique for tumors and fractures.
It's Not Rocket Science—It's Neurosurgery!
Dr. Schmidt has a longstanding research interest in fluorescence and photodynamic therapy for brain, pituitary and spinal tumors. Both techniques combine a light source with light-sensitive substances to image and treat tumors via the photochemical reaction.
His passion and innovation attracted funding from prestigious sponsors—including NASA. In April of 2000, the NASA Space Technology Hall of Fame awarded Dr. Schmidt the Space Technology Research Award for his work using LED technology to treat cancer with photodynamic therapy. Explore research opportunities at UNM.
A Word from Dr. Schmidt
Dr. Schmidt offers his perspective on the future of neurosurgical training. Watch now, then find the program that sparks your synapses!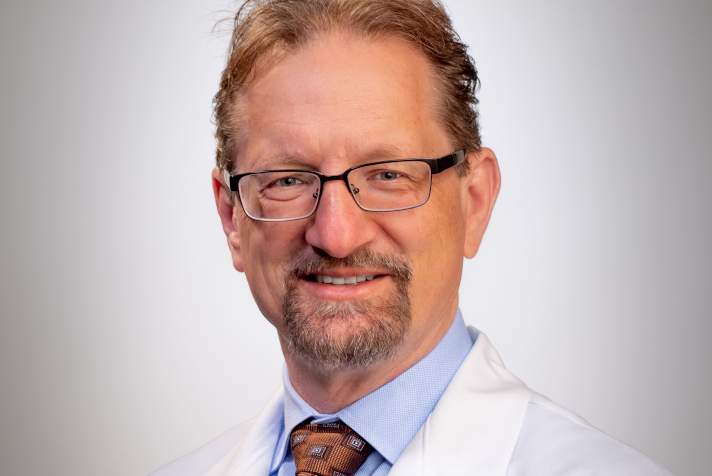 A Passion for Education
A dedicated teacher, Dr. Schmidt is a sought-after visiting professor at prestigious national and international academic institutions. He has trained many clinicians from Germany, Switzerland and Mexico. In 2014, he received the Excellence in Teaching Award from the neurosurgery residents at the University of Utah.
Dr. Schmidt is actively involved in spine and neurological surgery education at UNM. He and our department faculty welcome medical students, residents and fellows into the clinics and labs to conduct innovative research and patient care, side by side.
About Dr. Schmidt
It is my privilege to welcome you to the Department of Neurosurgery at University of New Mexico and University of New Mexico Hospitals. The faculty, residents and staff of our department apply our mission principles every day at UNM:
Deliver the best possible, uncompromised patient care
Train the next generation of compassionate and technically competent neurosurgeons
Advance neurosurgery through cutting edge research
The patient is at the center of our mission. Patient care, education and research are delivered in all neurosurgical subspecialties including:
Cerebrovascular services (stroke, aneurysms & endovascular surgery)
Functional neurosurgery (pain, Parkinson's disease and epilepsy)
Neuro-oncology (brain, spine & spinal cord tumors)
Neurosurgical critical care
Neurotrauma
Peripheral nerve surgery
Skull-base surgery
Spine surgery
In each area, we collaborate with world-class clinical and research experts from other closely related specialties, such as Orthopedics, Otolaryngology, Anesthesia, Radiology, Neurology and Rehabilitation.
Our Facilities
UNM Hospital is New Mexico's only Level 1 Trauma Center and Primary Stroke Center. The operating rooms, interventional suites and intensive care units feature the latest and most innovative technologies so we can take care of the most complex patients.
We are staffed by neurosurgical traumatologists, dedicated neurocritical care specialists and endovascular neurosurgeons. Our youngest patients receive care by fellowship trained, experienced pediatric neurosurgeons at UNM Hospital. Thus, there is no case or problem too small, young or complicated for our team.
On behalf of our faculty, residents and staff, I invite you to take a glimpse at our department. You will see why our program is a recognized leader among the academic neurosurgery community. Learn more.
Meic H. Schmidt, MD, MBA, FAANS, FACS
Professor and Department Chair of Neurosurgery
Education & Fellowships
BA in Psychology, University of Utah
Medical Degree with Honors in Research (Photodynamic Therapy), Medical College of Wisconsin
Neurosurgical residency, Medical College of Wisconsin
Back-to-back fellowships in Neuro-oncology and Spinal Surgery with funding through NIH Training Grant, University of California, San Francisco
MBA, David Eccles School of Business, University of Utah
Research Interests
Development of health outcome and quality of care measures
Establishing new spine surgery techniques for tumors and fractures
Fluorescence and photodynamic therapy research for brain, pituitary and spinal tumors
Investigating the benefits of minimally invasive spinal surgery for metastatic tumors
Dr. Schmidt's main clinical focus is on management of patients with tumors and injuries to the brain, spine and spinal cord. Dr. Schmidt's clinic sees patients using a team approach to maximize patient-centered, informed decision-making. We aim to continuously improve the quality of care provided.
In addition, because of his expertise in minimally invasive and endoscopic surgical techniques, he sees complex patients with degenerative spine disease. Some of these conditions include thoracic disc herniation and spinal cord compression in the neck and back, which requires microsurgery. Explore patient care services.
Dr. Schmidt, by the Numbers
Get a glimpse at the vast and varied expertise Dr. Schmidt brings to the UNM educational experience.
20

Years of Faculty, Director & Chair Experience

$

1.7M+

In Research Funding from NIH and more

1

Executive MBA—this Surgeon Knows Business

2

Fellowships Completed in Neuro-Oncology & Spine Surgery

170+

Peer-reviewed manuscripts, chapters and books
Support the Department's Mission
Medical students and fellows get exceptional clinical education and research opportunities at UNM.
Your generous gift allows our expert surgeons and rehabilitation specialists to continue mentoring and training future health care leaders.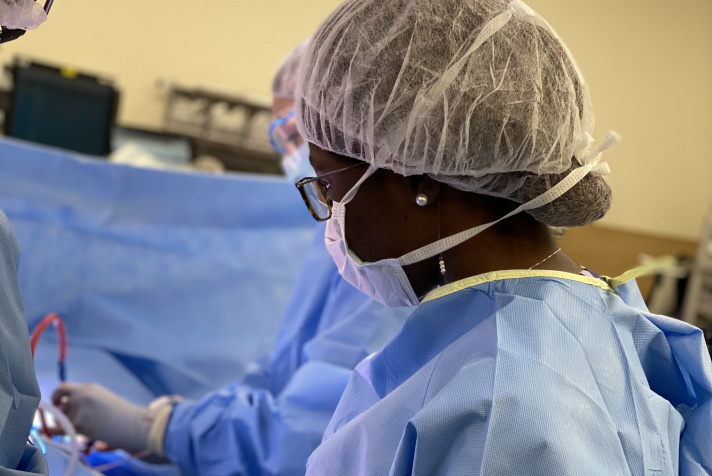 Are you a patient looking for care?