Project ECHO Aiding Worldwide COVID-19 Vaccination Efforts
World Health Organization Partnership Advances Equitable COVID-19 Vaccine Introduction
Project ECHO, The University of New Mexico's innovative telementoring program, is partnering with a consortium of global health organizations to ensure that all countries, regardless of income level, receive support for their COVID-19 vaccine rollout.
Project ECHO's partnership with Access to COVID-19 Tools (ACT) Accelerator's Country Readiness and Delivery Workstream, is also supported by UNICEF, the COVID-19 Vaccine Equity Project, TechNet-21, and the Sabin Vaccine Institute's Boost Community.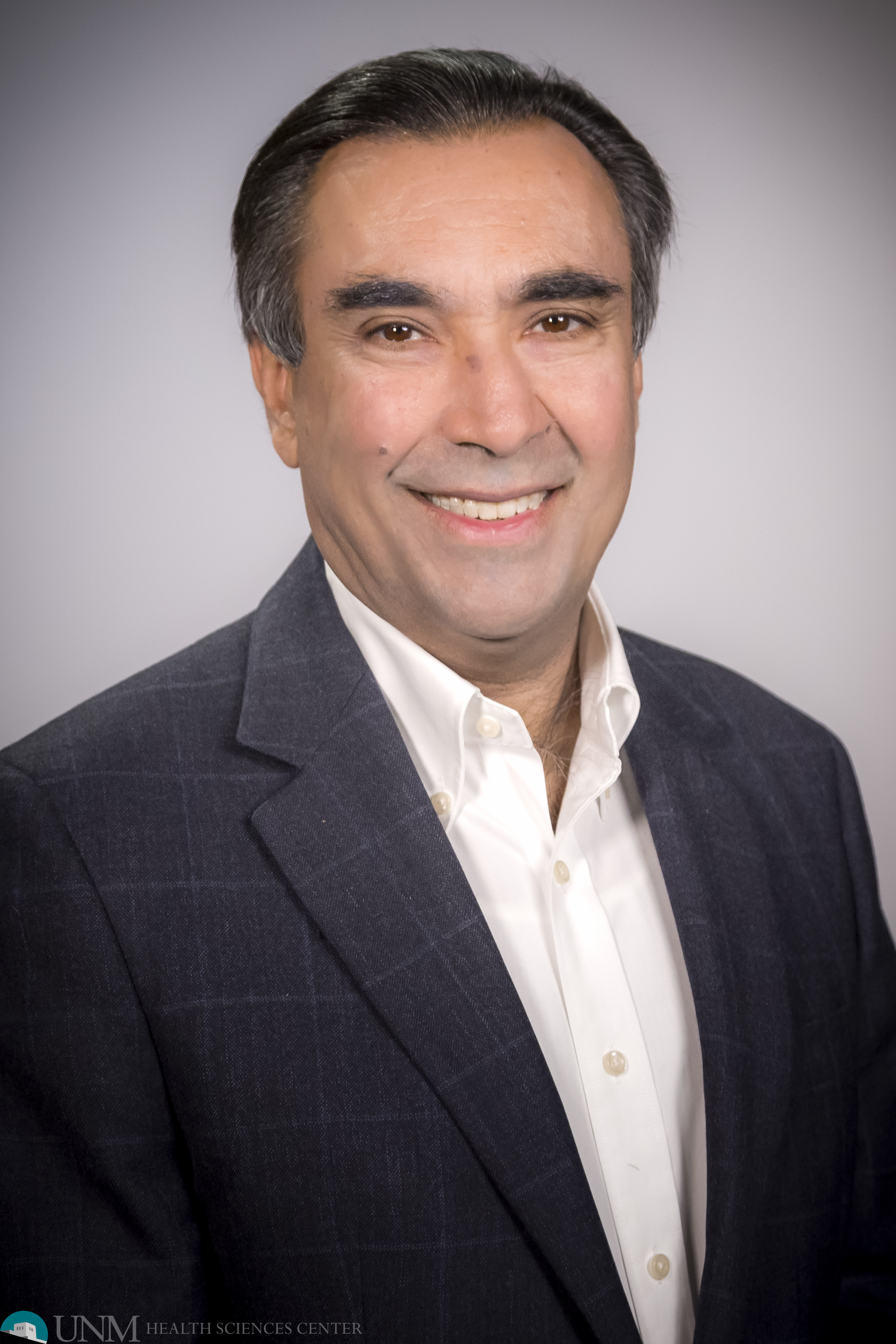 Project ECHO is supporting this effort by facilitating a series of ECHO sessions and virtual collaborative trainings for a global audience involved in the vaccination effort.
"We're eager to support the World Health Organization and our global partners to make sure vaccines reach all who need them, and not just those with the most resources," said Sanjeev Arora, MD, founder and director of Project ECHO.
Project ECHO is supporting two new programs in partnership with the ACT Accelerator.
The first will help national and subnational vaccine program managers prepare for and implement key aspects of COVID-19 vaccine introduction, including distribution strategies for priority groups, budgeting, liability, generating demand, storage, logistics and more.
The second program will train health workers in the safe and effective administration of the COVID-19 vaccine.
The first session, to support national and subnational vaccine managers, launched on February 9, with 840 attendees from 121 countries. The second program will launch on February 16, supporting frontline health workers.
"This valuable collaboration with ECHO enhances COVID-19 vaccine introduction learning opportunities globally," said Soumya Swaminathan, chief scientist at the World Health Organization. "These sessions will help to disseminate accurate information to public health professionals and to train health workers on how to safely and effectively administer COVID-19 vaccines." 
The regular hour-long sessions will supplement online courses available on the Open WHO platform. Both new programs will utilize the ECHO model, a collaborative, case-based learning method where participants engage with one another and share learnings during live sessions.
All sessions are open to global enrollment for those involved in their country's vaccination roll-out and will be available with simultaneous interpretation. Video recordings of these sessions will be made publicly available on the ECHO website.
Through the ACT Accelerator's Country Readiness and Delivery workstream, WHO, UNICEF, the Gavi Secretariat and partners are working together at the global and regional levels to develop and disseminate adaptable "global goods" (e.g., guidance, trainings, tools and advocacy materials) and support all countries and economies to prepare for COVID-19 vaccine introduction. 
Project ECHO, founded in 2003, uses videoconferencing technology in a collaborative model of education and care management that empowers learners to implement evidence-based safety and quality practices to improve care and outcomes. The sessions, designed around case-based learning and mentorship, help local health providers gain the expertise required to provide needed services and overcome the challenges they face in delivering care.
Project ECHO has worked with partners worldwide to support a global COVID-19 response since the start of the pandemic. These programs focus on a broad variety of aspects of COVID-19, such as infection prevention and control, care and management of patients and vaccination, as well as other diseases and health initiatives in the context of COVID-19.
In 2020 alone, nearly 1.3 million people attended an ECHO session, and more than half a million attended sessions focused on COVID-19.