Scholarship & Research Speaker Series
Women's Health
Maternity Care Practices and Breastfeeding Outcomes
&
Social Determinants of Perinatal Mental Health
Thursday, April 8, 2021
5:00-7:00 p.m.

Continuing education hours have been applied for.  UNM College of Nursing is approved as a provider of nursing continuing professional development by New Mexico Nurses Association, an accredited approver by the American Nurses Credential Center's Commission on Accreditation.
Katie Kivlighan, PhD, MS, RN, CNM
Assistant Professor
Dr. Kivlighan research interests focus on the role of both synthetic and endogenous oxytoin in the onset of lactation and early mikl yield.  Kivlighan's doctoral and postdoctoral work focused on hormone-behavior relationships during pregnancy and early childhood and the implications for fetus, infant, and the mother-child relationship. Since 2014, Kivlighan has practiced as a certified nurse midwife with the University Midwifery Associates in the UNM Department of OB/GYN, working with both rural and underserved populations.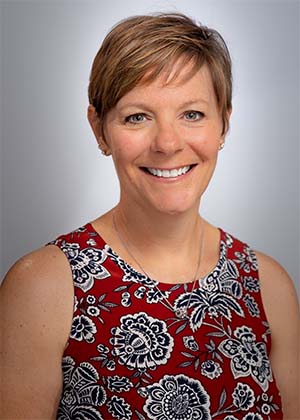 Sharon Ruyak PhD, RN, CNM
Assistant Professor
Dr. Ruyak's research focuses on the biobehavioral mechanisms of adverse pregnancy and infant outcomes, especially in disadvantaged populations including mothers and infants affected by substance use disorders. Current funded research projects examine the intersection of maternal diverse forms of early life psychobiological stress and trauma across the lifespan and prenatal substance use as it relates to placenta function and neurobehavioral development of the fetus and infant.
Alumni Relations Contact
Director of Alumni Relations
Marlena Bermel, MBA
College of Nursing
Building Number 228 Office 346
1 University of New Mexico
Donate today, when our students need it most.