DNP NEOL Curriculum
Delivering doctoral education to nurse leaders and executives. Our curriculum ensures that you will be prepared – more than prepared – you will lead.
Connected From the Start.
You will start your journey at UNM with our experienced faculty. Adept in addressing emerging and challenging issues facing nurse executives and leaders. You will quickly bond with your cohort. That bond will extend to the alumni community as they are an extension of the university and vested in your success.
Our Curriculum
Offers opportunities to critique and apply nursing theory and scholarship as a scientific basis for nursing leadership. Courses are sequential, with the curriculum building on content.
Upon completion of the curriculum you with finish with 35-38 credits and 1000 practice hours (including variable credit up to 500 hours from your Masters degree) total. Well worth it to influence and lead the most urgent needs in health care.
DNP Scholarly Project
A practice-oriented project. Meeting the needs of a community of interest. The Scholarly Project exemplifies scholarly activity demonstrating leadership and practice excellence; however, it is not considered a dissertation. It must
Reflect knowledge of population health
Be evidence-based practice
Demonstrate inquiry and the integration of the DNP role in a comprehensive health care environment.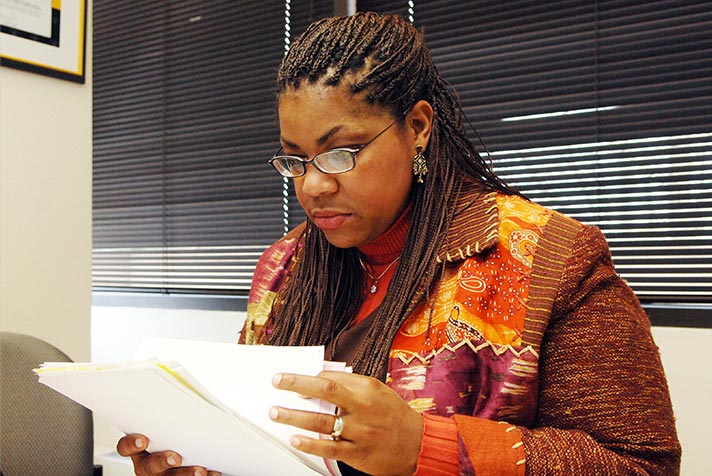 Academic Calendars & Register for Classes
Support for Your Education
The majority of our students received some form of financial aid – scholarship, grant, loan, work study or teaching assistant position.
We also offer more than $270,000 in UNM College of Nursing scholarships. Individual scholarship amounts range from $200-$4,000 annually.
Admissions, Tuition & Financial Aid
Faculty Leading the Nation
A. Christine Delucas, DNP, MPH, NEA-BC, associate professor and director of the doctor of nursing practice program at The University of New Mexico College of Nursing, has been named to the National League for Nursing's Commission for Nursing Education Accreditation (CNEA).
DNP Nurse Executive Organizational Leadership Program
Learn more about our program, what to expect in your education and how we prepare you for doors to open in your career.
DNP Program Contact
Doctor of Nursing Practice Program Director, Clinician Educator, Associate Professor
A. Christine Delucas, DNP, MPH, RN, NEA-BC
College of Nursing
Building 228
Room 232
1 University of New Mexico
Schedule an Appointment with Our Advisors