Graduate Student Success
Our MSN Student Success Coordinators, faculty advisors to our support staff – we are here to help you.
MSN Student Success Coordinators
We offer services to students either on an individual bases or in small groups based on their needs. 
Classroom and Clinical Support
Personalized Content to Fit Your Needs
Review and Feedback on Your Assessments
Applicable, Hands On Practice to be Successful in the Clinical Setting
Workshops & Classes Available
Designed to strengthen your academic muscles. Workshop topics include:
Clinical Enrichment – diagnostic reasoning course
How to utilize ExamSoft
Test Taking Strategies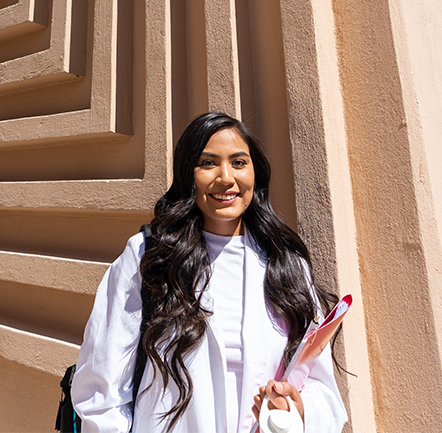 Schedule an Appointment
All APRN students welcome–no matter your concentration. We are ready to provide you with the support your need to succeed and improve health care for all. Email us to schedule your appointment.
Graduate Student Success
Felina Ortiz, DNP, RN, CNM
Clinician Educator, Assistant Professor
feortiz@salud.unm.edu
(505) 272-9216
CON Main (Building 228), Room 234
Lisa M. Taylor, DNP, RN, FNP-BC, BC-ADM ®, CDCES 
Clinician Educator, Assistant Professor
LiMTaylor@salud.unm.edu
505-272-8422
CON Main (Building 228), Room 264D 
College of Nursing
Building Number 228
1 University of New Mexico