NM LEND Staff & Faculty
 Learn more about staff and faculty at the NM LEND program, meet our instructors, and more! 
Sandra Heimerl, PT, DPT, MS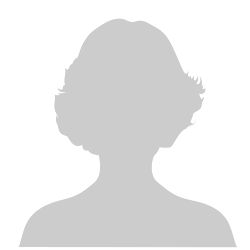 Director
LEND Faculty
Physical Therapy
sheimerl@salud.unm.edu
Phone: 505-272-0096
Sandy Heimerl, PT, MS, DPT has been the training director of the NM LEND Program since November 2009 and the director of LEND since July 2014. She joined LEND as the physical therapy faculty in 2003. She also serves as the staff physical therapist in the Early Childhood Evaluation Program providing interdisciplinary diagnostic evaluations for infants and young children. Her clinical and research interests have been early intervention, motor functioning in children with ASD and telehealth and she has taken a leadership role in the development of the CDD's telehealth capacity.
---
Alyx Medlock, M.S., CCC-SLP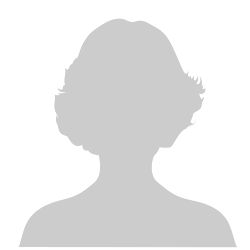 Training Director
LEND Faculty
almedlock@salud.unm.edu
Phone: 505-272-8285
Alyx is a speech-language pathologist who has worked with interdisciplinary, family-centered teams throughout her career. She is a life-long New Mexican with deep family and cultural ties to the state. She was the Director of the Early Childhood Evaluation Program (ECEP) and continues to work clinically, providing interdisciplinary, developmental and diagnostic evaluations to children under three. Her previous experience, in running a private practice, fostered varied professional and personal experiences throughout the state and across the lifespan. She has experience working with families of children with prenatal drug and alcohol exposure, individuals with ASD, children and adults with feeding and swallowing difficulties, and many other populations.
---
Sylvia Acosta, Ph.D.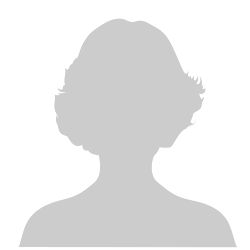 LEND Faculty
Psychology
syacosta@salud.unm.edu
Phone: 505-272-4725
Sylvia J. Acosta, Ph. D. is a licensed psychologist and Associate Professor in the Department of Pediatrics and Adjunct Professor in the Department of Psychiatry and Behavioral Sciences at UNM. She is a graduate of the USC UCEDD LEND Program (2007-2010) and has been an Adjunct Professor with NM LEND since 2015. Her clinical work has focused on serving children and families with Autism Spectrum Disorder (ASD), particularly those families who are culturally and linguistically diverse and those with comorbid behavioral health disorders. Dr. Acosta is bilingual (Spanish-speaking). Her research interests include assessment and health disparities in ASD and multicultural issues related to behavioral health and developmental disabilities. She is the director of the CDD's Postdoctoral Psychology Training program and manages the Parent Home Training program for parents of children with ASD.
---
Tony Cahill, Ph.D.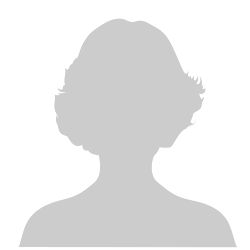 LEND Faculty
Public Administration
acahill@salud.unm.edu
Phone: 505-272-2990
Dr. Cahill is the Center's Evaluation Director and Director of the Division of Disability and Health Policy. He is nationally recognized for his work in the areas of evaluation and research methodology; outcomes and performance-based research; the design, implementation and analysis of large-scale mail and telephone surveys; database and decision support system development; and applied statistical analysis. He serves on numerous boards and commissions in the field of disability, including serving as Chair of the New Mexico Governor's Commission on Disability.
---
Heidi Sanders, MA, OTR/L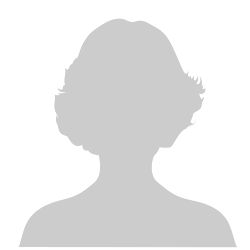 LEND Faculty
Occupational Therapy & Special Education
Heidi Sanders, MA, OTR/L, holds degrees in both Occupational Therapy and Special Education. She has been a faculty member of the Occupational Therapy Graduate Program at the University of New Mexico since 2004. Her clinical work includes both inpatient and outpatient rehabilitation with children with multiple disabilities at Carrie Tingley Hospital. Heidi also served as the primary therapist for the FOCUS Program, an early intervention program for children with prenatal substance exposure and their families. Heidi currently provides consultation services for the Developmental Care Program at the University of New Mexico Health Sciences Center, following children after discharge from the neonatal intensive care unit. She has developed school-wide programs for children with motor, social and self-regulation challenges, as well as providing consultation, assessment, and training to improve services and supports for children in foster care and post-adoption throughout the state of New Mexico. Heidi has worked internationally to assist families, teachers, and medical professional to improve the quality of life for children with a range of disabilities in Russia, Nicaragua and Mexico.
---
Susan Koronkiewicz, MSN, RN, CNE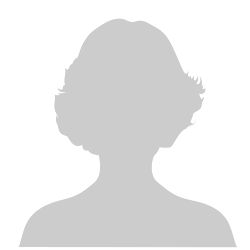 LEND Faculty
Nursing
skoronkiewicz@salud.unm.edu
Phone: 505-272-2407
Susan Koronkiewicz, MSN, RN, CNE is representing the nursing discipline on the faculty team, and was a LEND fellow in 2016. She is faculty and undergraduate program director at the UNM College of Nursing, and is pursuing a PhD in Nursing at Villanova University. Her professional interests include creating a culture of inclusion and diversity for nursing students with disability, and eliminating health disparities for individuals with disabilities by integrating relevant content into nursing and health professions' curricula.
---
Debra Sugar, LCSW, LSSW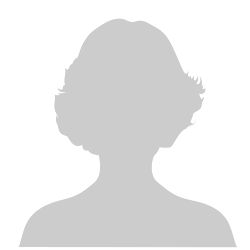 LEND Faculty
Social Work
DSugar@salud.unm.edu
Phone: 505-272-8886
Debra has served as LEND Social Work Faculty since November 2011. Over the course of her career, she has practiced clinical social work with New Mexican children, adults, families and groups in a wide range of settings, including treatment programs, public schools, private practice, and UNM clinical programs. She has mentored social work graduate students and supervised social workers since 2003. Debra also serves as Lead Social Worker with the Clinical Services Evaluation Unit at the UNM Center for Development and Disability, where she develops and oversees clinical social work services, provides direct support to families, and provides community trainings throughout the state. Debra's clinical and professional interests include Autism Spectrum Disorder, Family-Centered Practice, and culturally and linguistically informed practice.
---
Christine B. Vining, Ph. D.,CCC-SLP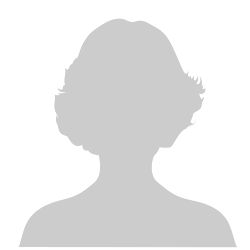 LEND Faculty
Speech-Language Pathology
cvining@salud.unm.edu
Phone: 505-272-8998
Christine B. Vining, Ph. D., CCC-SLP, represents the speech-language pathology discipline on the faculty team and facilitates opportunities for infusing cultural and linguistic competence within the LEND curriculum. Chris has worked with children with disabilities, their families, and communities throughout NM in many settings, and currently serves as staff speech-language pathologist with the Autism Programs. She has worked to improve systems of care and education through collaboration of family, community and state efforts particularly in Native American communities. She currently served on the Association of University Centers on Disabilities (AUCD) Board of Directors, Multicultural Council Co-Chair, Native American Parent Technical Assistance Center (NAPTAC) Advisory Board and Brain Injury Resource Center Project Advisory Board.
---
Mareth E. Williams, M. D.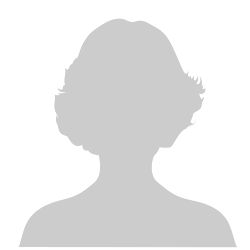 LEND Faculty
Medicine
mwilliams@salud.unm.edu
Phone: 505-272-3000
Mareth Williams, MD completed medical school and pediatric residency training at University of New Mexico Hospital and is a Board Certified Pediatrician and Associate Professor of Pediatrics at UNMH. She works at the Center for Development and Disability, primarily with the interdisciplinary teams of the Early Childhood Evaluation Program and the Fetal Alcohol Spectrum Disorder Clinic. She has spent her clinical career serving children and families in New Mexico, and she travels the state often on outreach clinics through ECEP. She has been a member of the LEND faculty since 2014.
The purpose of the NM LEND Family and Community as Faculty project is for trainees to gain experience and understanding of the rewards and challenges facing persons with disabilities and their families. Each trainee is paired with either an individual with a disability (self-advocate) or a family of a child with a disability over two academic semesters.
If you have questions regarding the role of families and self-advocates within the NM LEND program, or the Family and Community as Faculty project, please contact:
Alyx Medlock, M.S., CCC-SLP
Training Director
LEND Faculty
almedlock@salud.unm.edu
Phone: 505-272-8285
Cathy Salazar
NM LEND Family and Community as Faculty Coordinator
csalazar@salud.unm.edu
FY 2019 Capstone Projects
Crystal Alley, Self-Advocacy
"The friendships I have made that I hope will be everlasting and leadership. I have done so many programs on leadership, but this one is so important. Anyone who gets accepted should be honored that they were picked. For me, I have learned so much in this year."
---
Leslie Becerra, Psychology
"LEND taught me how to collaborate with an interdisciplinary team of professionals in order to advocate for individuals with developmental disabilities. I also learned how to use my knowledge and experiences to be a leader in various settings and communities."
---
Richard Bell, Public Health
"Teach my nephews to be self-advocates. Pay closer attention to what our legislators are doing."
---
Craig Charlton, Occupational Therapy
"LEND has been: The place of my strengths on a team of amazing people, full of opportunities to grow and develop. What I otherwise could call "weaknesses" into new strengths. An academic home to grow as a professional, and a place where my life has joined others on a life journey through academia."
---
Kait Casaus, Occupational Therapy
"LEND has been an opportunity to pursue social growth and personal change in the company of extremely passionate and dedicated LEND fellows. It has provided such unique resources and experiences to facilitate both professional and personal development."
---
Emma Clapp, Social Work
"When a flower doesn't grow you fix the environment, not the flower."
---
Steven Fischer, Self-Advocate
"As a self-advocate the most important experience I gained was how I could not only build a closer relationship with professionals but gain a stronger rapport with other people within the disabled community."
---
Ellen Geib, Psychology
"1. The process and impact of policy making and legislature on individuals with disabilities. 2. Family-centered and individualized care. 3. Hearing the personal stories and perspectives of LEND trainees and panelists."
---
Mariah Groll, Speech-Language Pathology
"LEND has helped me to understand disability from a completely different perspective. I feel empowered to move forward to advocate WITH others in my professional career."
---
Jaime King, Public Health
"I've learned so much from this program. This is just one: I will be taking the perspectives of persons with disabilities and families and their support into my career as an epidemiologist. This program has given me the knowledge to best support this population in future research, policy, and public health programs. I'm forever grateful!"
---
Meg McLaughlin, Occupational Therapy
"I have expanded my knowledge of interdisciplinary practice to include individuals with disabilities and their families. I have gained leadership and advocacy skills that I am already using."
---
Sandra Montoya, Family Leader
"I will forever remember the leadership and meaningful relationships I acquired. LEND is one of the most impacting life experiences I will remember throughout my life and career."
---
Zlata Nourie, Public Administration
"I have learned so much about family-centered care. I really liked doing research for our seminar sessions and for my capstone project. Thank you such much for an opportunity to learn so much new during this year!"
---
Tiffany Otero, Psychology
---
Christina Patterson, Psychology
---
Christina Sanchez Quinata, Social Work
"Every week in my work, I find an opportunity to remember and use the information I've learned here - whether it be from the didactical lessons or the interpersonal ones. I am grateful for having been a part of this cohort."
---
Erin Sandoval, Social Work
"Two things I will take away with me from LEND is how useful and important interdisciplinary practice really is. The next part is how important policy and advocacy is. It does not matter who you are, you can always advocate for what you are passionate for."
---
Michelle Winklejohn, Occupational Therapy
"LEND has not only given me more confidence in myself as a leader, but confidence in the people and fellow disciplines I will be working with. Through LEND I now know the multitude of people who actually care and truly want to make a difference for individuals with disabilities, not only in my city but nationwide."
Contact Us
The University of New Mexico
Center for Development and Disability
NM LEND Program
2300 Menaul Blvd NE
Albuquerque, NM 87107