Biography
Dr. Gonzalez Bosc holds a PhD (2000) from the University of Buenos Aires (Argentina). She is the Director of the Biomedical Sciences Graduate Program (BSGP) at UNM, Chairs the Institutional Animal Care and Use Committee (IACUC), and directs the Cardiovascular and Metabolic Disease Signature Program.
Personal Statement
I value and embrace diversity in the workplace. I have always felt welcomed, respected, and supported by members of my Department. I'm committed to contributing to a work environment that promotes anti-racism and social justice.
Areas of Specialty
Vascular Biology, Pulmonary Hypertension, Hypoxia, Inflammation
Gender
Female
Languages
Research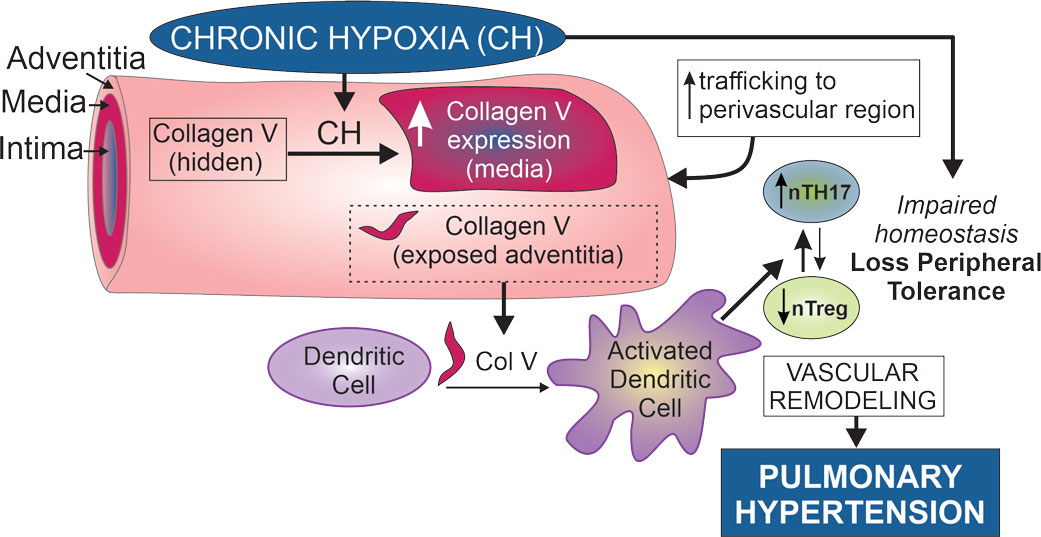 For the past 12 years, our research has focused on understanding the mechanisms that underlie the development of pulmonary hypertension caused by chronic hypoxia (CH).  We have made significant contributions to this field. My group was the first one to demonstrate that the calcium-regulated transcription factor, nuclear factor of activated T-cells isoform c3 (NFATc3) is required for CH-induced pulmonary arterial remodeling and hypertension. During the last 6 years, we have been studying the role of inflammation in CH-induced pulmonary hypertension. We have established that Th17 cells are localized in the perivascular region of pulmonary arteries after CH exposure and that these cells significantly contribute to the development of pulmonary hypertension. We recently identified that CH exposes collagen V in the perivascular region of pulmonary arteries, serving as a self-antigen that triggers a Th17-mediated inflammatory response contributing to pulmonary hypertension. Our research is funded by American Heart Association, NIH and Department of Defense.