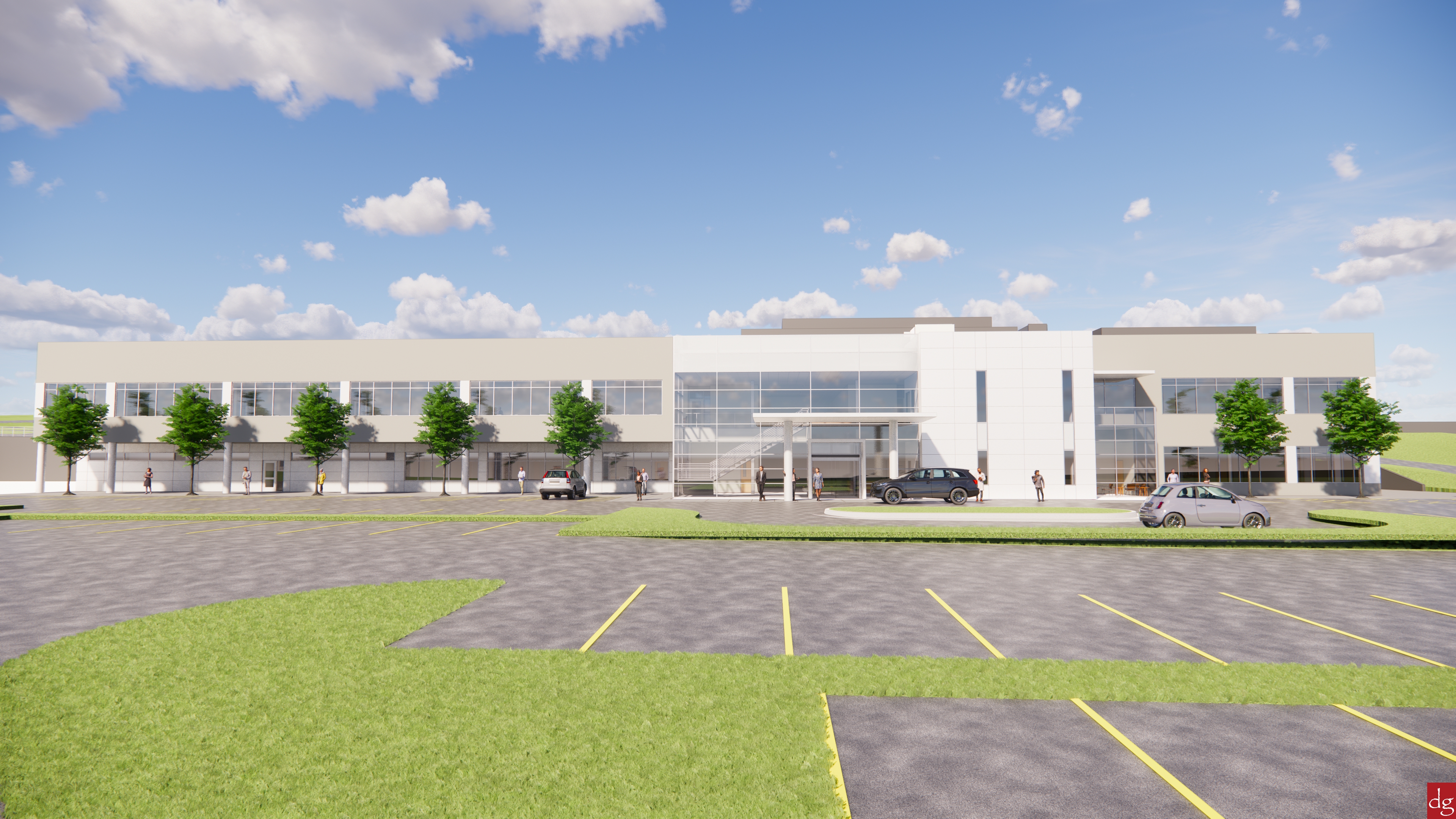 By Michael Haederle
Joint Venture
Center of Excellence for Orthopaedic Surgery and Rehabilitation Planned for UNM Health Sciences Rio Rancho Campus
A virtual groundbreaking was held Tuesday (August 18) to mark the start of construction on a state-of-the-art orthopedics facility at The University of New Mexico Health Sciences campus in Rio Rancho that will unite clinical and research activities under one roof.
The UNM Center of Excellence for Orthopedic Surgery and Rehabilitation will include exam rooms for patients to consult with surgeons, an extensive orthopedics research laboratory and a rehabilitation facility.
The two-story 50,000-square-foot structure will be located adjacent to UNM Sandoval Regional Medical Center (SRMC) in Rio Rancho's City Center and is expected to open by November 2021, said Jamie Silva-Steele, RN, MBA, SRMC's president and CEO.
"It's such a great synergy with what's happening already at SRMC," Silva-Steele said, noting that the hospital already has a robust joint replacement practice. "What I envision over the five-year period is that we'll add five more total joint surgeons, plus learners. It just helps us to maximize our surgical platform."
The $21 million project will be funded through the city's gross receipts tax revenues, with some of the money coming from cash on hand and $15 million from bonds raised against future tax receipts, she said.
"We have a phenomenal building that is superb and is built for patient care and for patient improvement, with research, physical therapy and managing all types of musculoskeletal problems," said Robert Schenck, MD, chair of the Department of Orthopaedics & Rehabilitation. "This project has been in planning for several years now. We're very excited for it."
The majority of UNM Health's joint replacement surgeries, including total hip, total knee, foot and ankle, elbow and shoulders, are already being performed at SRMC.
The new facility will also provide ample space for research, said biomechanical engineer Christina Salas, PhD, associate professor in the Department of Orthopaedics & Rehabilitation and special assistant to the dean of the School of Engineering. It will also include room for a cadaver lab and two biosafety level 2 work stations.
Salas, who currently operates three laboratories at the UNM Health Sciences Center and the UNM School of Engineering, typically has five to 10 graduate students and between 10 and 15 undergraduates working at any given time.
"I'm really excited because I currently have three labs on two separate campuses and I spend a lot of my time driving back and forth," she said. The design will also accommodate visitors who can safely view the work being done through a glass wall, reflecting the facility's educational mission, Salas said.
The new facility is a major step forward in a 30-year master plan for the UNM Health Sciences Rio Rancho campus, Silva- Steele said.
Additional centers of excellence could eventually be located in the vicinity, she said, and the city has broken ground on a senior center on the HSC campus. There are long-term plans to add landscaping, short-term housing, retail space and other amenities to the mix.
Silva-Steele credited the city of Rio Rancho for its vision in helping to grow the Health Sciences Center's presence.
"It's worked magically, where the city and the HSC have a strong desire to use the gross receipts tax," she said. "There's a lot of desire for the community to see the benefit of having UNM here."