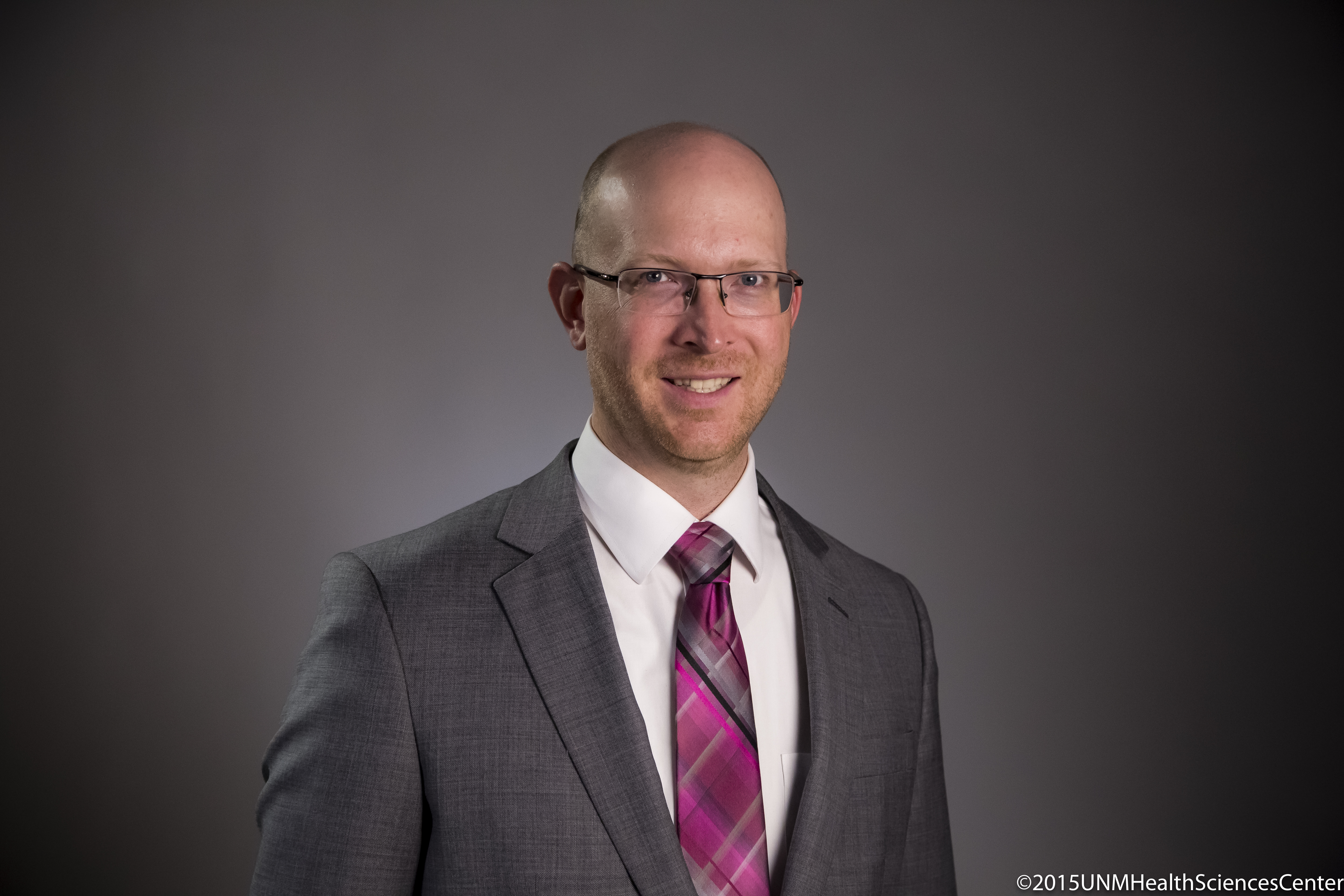 By Michael Haederle
Brain Repair
UNM Neurosurgeon Uses New Technology to Repair Brain Aneurysms
Earlier this year, Elizabeth Heaslip visited an ear, nose and throat specialist for help with a chronic earache. The doctor thought it was probably due to teeth-grinding, but ordered up a CT scan just to rule a more serious condition.
"The diagnosis came back with multiple intracranial aneurysms," says Heaslip, 67, a retired accountant. "It was a shock."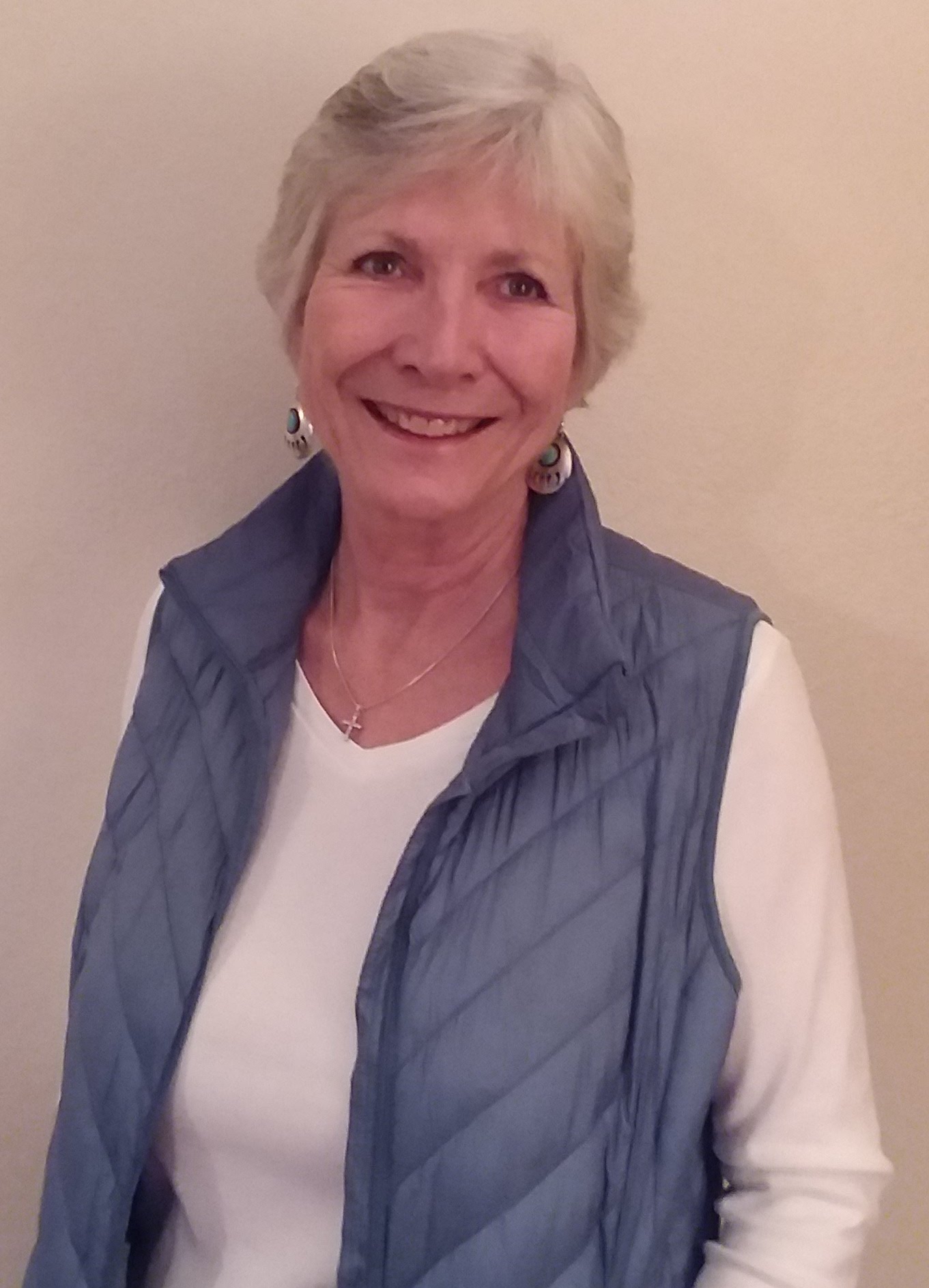 The aneurysms had nothing to do with her earache, but a burst aneurysm could easily trigger a fatal or debilitating brain bleed and she needed to see a surgeon, the ENT told her, adding, "It's urgent, but not an emergency."
Heaslip was referred to Andrew Carlson, MD, a University of New Mexico neurosurgeon who specializes in threading thin catheters through the arteries leading to the brain to deploy high-tech devices to treat aneurysms, strokes and other conditions.
"He's wonderful," Heaslip says. "He explained everything. He's very human, approachable and knowledgeable. It was a miracle."
On September 2, Carlson closed off two of the two most dangerous aneurysms – bulges in the lining of the brain's blood vessels – using a newly introduced device called a Woven EndoBridge (WEB).
Heaslip, among the first two patients in New Mexico to receive the device, spent one night in UNM Hospital's Neuro-Intensive Care Unit before being discharged. Carlson plans to seal off two other aneurysms on Oct. 19 (a fifth is too small to be operated on).
"We treat aneurysms either if somebody has already had it burst, or if we find it and think it's risky enough that it might burst," Carlson says. "There's been a major revolution of the past 10 to 20 years, where we can treat more and more aneurysms inside the blood vessels."
The standard intervention is to fill up the aneurysm bulge with tiny springlike metal coils that cause it to clot off, Carlson says. But they work best when the aneurysm has a narrow neck, "otherwise those coils will just fall out and block off the blood vessel we're trying to save."
The WEB device is a game-changer, Carlson says.
"This is a completely new kind of device," he says. "We've never had anything like this before. Instead of having to feed in loops and loops of coils and pack them tighter and tighter, you pick one little mesh ball that's the same size as the aneurysm and then open it up. It sits in there and pushes against the walls so the device will stay in place."
Once in place, the mesh creates scaffolding that allows blood to clot and seal off the aneurysm. The WEB device permits the treatment of a greater variety of aneurysm types than the older models, Carlson says.
"It really opens up a lot more aneurysms to be treated inside the blood vessels, and it's a completely new kind of technology," he says. "It's a cool new tool in our tool bag."
Heaslip, who resumed her visits to the gym following the procedure, has nothing but praise for Carlson and the UNM neurosurgical team.
"They're like a well-oiled machine," she says. "They're exceptional – it's amazing what they can do."