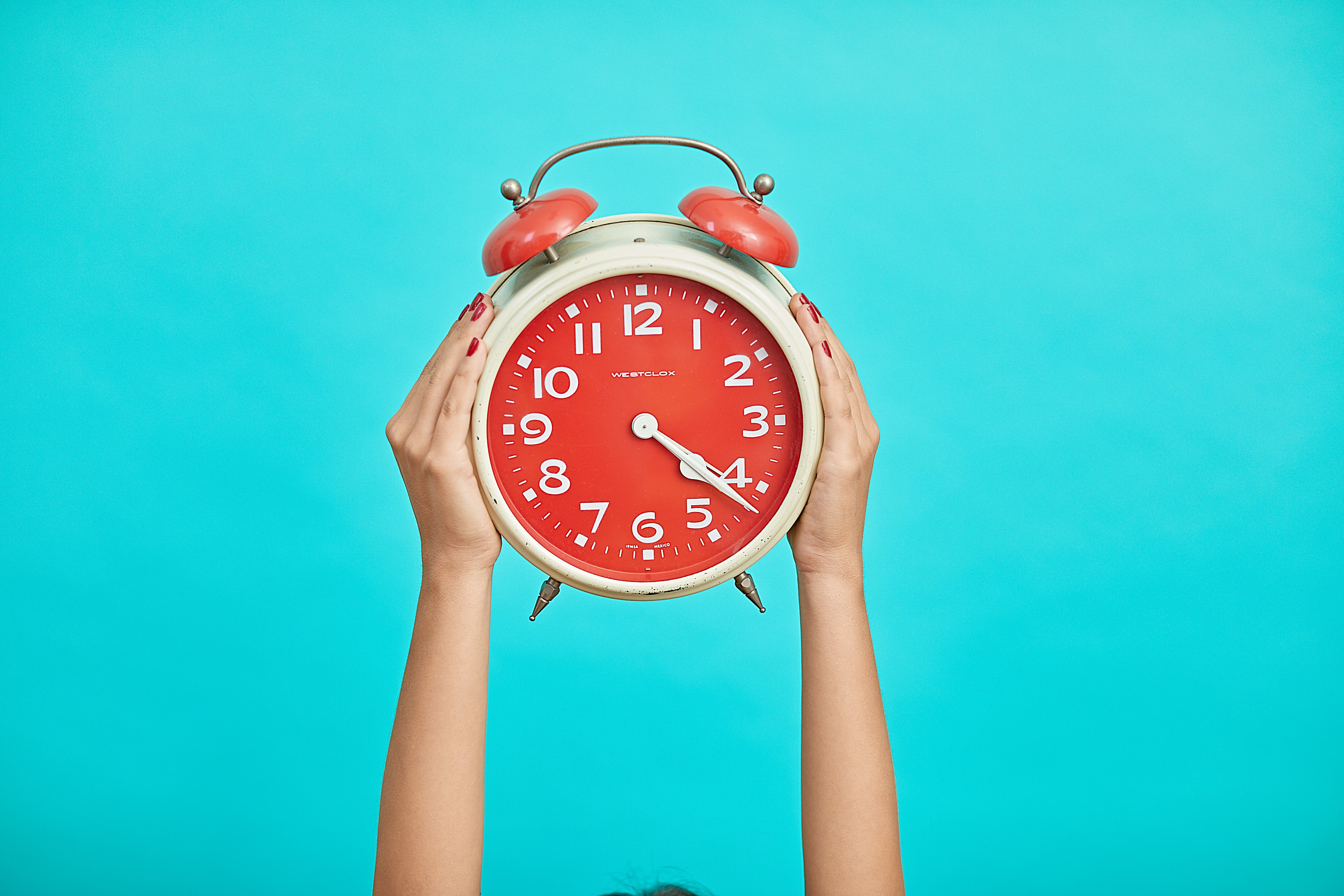 By Rebecca Roybal Jones
Staying in Synch
UNM Experts Offer Tips for Navigating the Upcoming Time Change
When we wake up Sunday morning, we'll have had an extra hour to sleep in, thanks to falling back to standard time. But adjusting the clocks this time of the year also is a reminder that daylight hours are dwindling and the darkness lasts longer.
Most people adjust to the fall time change within one to three days, says sleep medicine expert Lee K. Brown, MD, professor in the UNM Departments of Internal Medicine and Pediatrics. But this year, thanks to the stress from the COVID-19 pandemic, more people will have a hard time feeling rested.
"Sleep disruption from COVID primarily is from fear and anxiety over the terrible situation we're in, and perhaps due to the illness or even death or hospitalization, of members of their family or close friends or associates," Brown says.
People usually have sleep troubles during the spring time change from standard to daylight saving time due to losing an hour of sleep. That generally isn't the case this time of year.
Of the two types of sleepers – larks, who like to wake up early, and owls, who tend to stay up late – the former have an easier time with springing forward, while the owls enjoy the extra hour of shut-eye in the fall, Brown says.
Jeffrey Katzman, MD, vice chair for adult clinical services, education and academic affairs in the Department of Psychiatry & Behavioral Sciences, says these days everyone is living with a background sense of hopelessness and helplessness.
"I think we're at a difficult time right now because we had hoped to be in a different place, but the viral counts are going up," Katzman says. "On top of that, I think every resilience and coping strategy has involved recommendations for getting outside, getting into nature, getting into sunlight and exercising. Those things will be much more difficult to do as it gets darker earlier."
He adds, "The darkness itself, I think, represents a source of potential depression and helplessness – and something that we've lost."
Katzman and Brown recommend the use of special lamps that mimic sunlight, which are helpful for people with seasonal affective disorder, a type of depression linked to reduced daylight in the winter months.
They offer suggestions for taking care of yourself and finding ways to get some sleep: 
Easing the time-change transition:
Three days before the time change, go to bed 15 minutes earlier each evening. That will amount to a 45-minute shift so that you'll wake up on standard time.
Go outside for 30 minutes as soon as you wake up, Brown suggests.
Take melatonin an hour before bedtime. It helps advance sleep, especially for "owls," Brown says.
Stick to the same sleep schedule on weekends.
Healthy living tips:
If the darkness is getting to you, go for a walk or a bike ride in a bright place.
Stay active. If you normally exercise after work, schedule your swim or run for lunchtime. If you go for a walk or run after work, don a headlamp or carry a flashlight so you can get in your steps and miles.
There's always online yoga or aerobics. If you're tired of looking at the computer screen, remember it's only for a few months until the days are longer, Katzman says.
Get out into nature as often as you can on weekends.
Plan for a project you've been putting off. Learn a hobby, play the banjo, learn another language. "Take advantage of the time indoors to learn or to work on a project or write something," Katzman says.
It's a good time to take stock of your relationships. When's the last time you've talked to those you care about? Dive into old friendships.
Learn something new, Katzman suggests. Continuing education classes offer "everything from history courses to wine tasting. It's an opportunity to learn something and also to meet some other people virtually."
It's easy to end up in ruts and routines, so shake things up a bit by playing. "We as people so badly need to be able to play in some way," Katzman says. "Finding some way to actually experience yourself as a playful person is very important. I tend to do it with improvisational theater, and that's all online all around the country."
Make a list. We have lots of things we want to do in our heads: to feel good about it, write it down – it's one way to be proactive.
Make plans for your next vacation, even if it won't happen until next fall. "Plan for that, even if it has to be cancelled," Katzman says.
Travel – even a little bit – to break up the routine. "It's important now to get away, if that's within your financial and logistical means," Katzman says.
It's also important to make and keep doctor's appointments – it's a way of taking care of yourself.