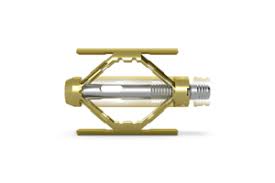 By Michael Haederle
Uplifting Intervention
UNM Doctors Use New Device to Repair Collapsed Vertebrae
Severe osteoporosis is a common cause of excruciating back pain in older people, because the disease can progressively weaken their vertebrae, rendering them vulnerable to fracture and collapse.
University of New Mexico doctors recently treated a patient using a novel device that restores the vertebrae to their normal height while providing significant pain relief – the first such procedure in the state.
The device, called a spine jack, is essentially a tiny version of the scissor jack a car owner might use when changing a flat tire.
Interventional radiologists Emily Ochmanek, DO, and Danielle Sorte, MD, made two small incisions on either side of their patient's spine and placed two jacks through a narrow tube called a canula.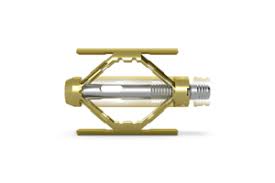 A screw mechanism allowed them to expand the jack and open up the compressed vertebra. Then, they injected quick-setting cement into the space, restoring a solid structure to the bone.
The new procedure could benefit a sizable number of patients, Sorte says.
"When folks get osteoporosis there's a pretty high chance over time that they'll have vertebral body compression fractures," she says. Even minor stresses, such as coughing, sneezing or bending over to tie a shoe, can cause weakened bone to crack. "That's very debilitating for people, both in the short term because of the pain and in the long term – they get hunched over."
Ochmanek adds that the pain makes it painful for patients to breathe, and for those with lung disease it can make them more prone to pneumonia. "It can really have a cascading effect," she says.
Until now, physicians have used tiny balloons to open up a space in the compressed vertebrae, but the spine jack does a better job of restoring the bones to their original shape, Ochmanek says. "People often have some immediate pain relief," she says. "It's often pretty dramatic."
Their patient, Mary Lynn, a 73-year-old Placitas resident who preferred that her last name not be published, was pleased with the recent outpatient surgery they performed on one of her lumbar vertebrae. A long-ago car accident and years of participating in endurance horseback riding competitions contributed to a host of spinal complaints, she says.
Mary Lynn says she discussed the use of a balloon with her doctors, but was intrigued to learn about the spine jack, which Ochmanek had used in a surgery during a fellowship at the University of Colorado.
"I came back and did a lot of research on my own and decided if I was going to have this done, it was going to be with the jack," Mary Lynn says.
The procedure was performed in an operating room at UNM Hospital specially equipped with X-ray cameras that enable the doctors to monitor their movements on a large video screen. "I was joking around with the anesthesiologist that they would let me watch a movie," Mary Lynn says. "The technical stuff and how that room looks, to me is just mind-boggling."
After spending a few hours in recovery, she was able to walk out of the hospital. Mary Lynn says she still has some unrelated spine and orthopedic issues, but "I feel pretty confident that if I didn't have other problems it would have been a win-win. The pain is much less than it was. We walked the dogs today and I could have walked further."