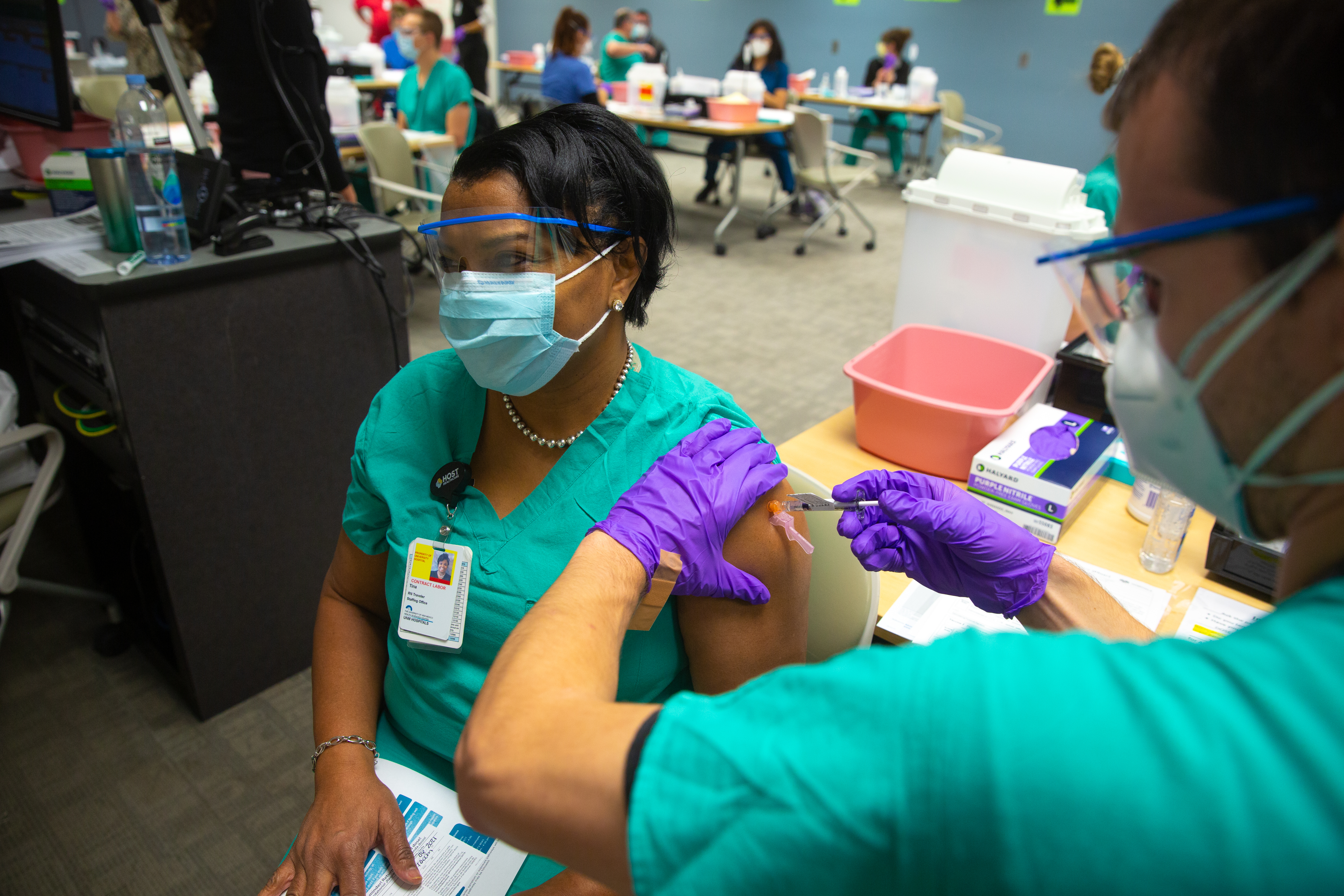 Shot of Hope
UNM Health Receives First Doses of Pfizer Coronavirus Vaccine for Frontline Health Care Workers
COVID vaccinations began today at University of New Mexico Hospital.
 In the coming days
,
nearly 3,000
 frontline workers who have direct contact with COVID positive patients will be vaccinated. Today's vaccination clinic comes just one day after the first doses of the Pfizer vaccine arrived at UNMH. 
At this time, only frontline workers with COVID positive patient contact are receiving the vaccine but that is expected to expand at the direction of the New Mexico Department of Health as they decide the next tier of individuals who will be vaccinated.
Media have full use of all materials posted here. You can find broll footage here, interviews with those who were being vaccinated here, and still photography is downloadable on this site. 
B-roll of vaccinations
Raw interview footage
News/Social Package
Links to download content
Photo Package (downloadable link expires on 12/23)
Photo Gallery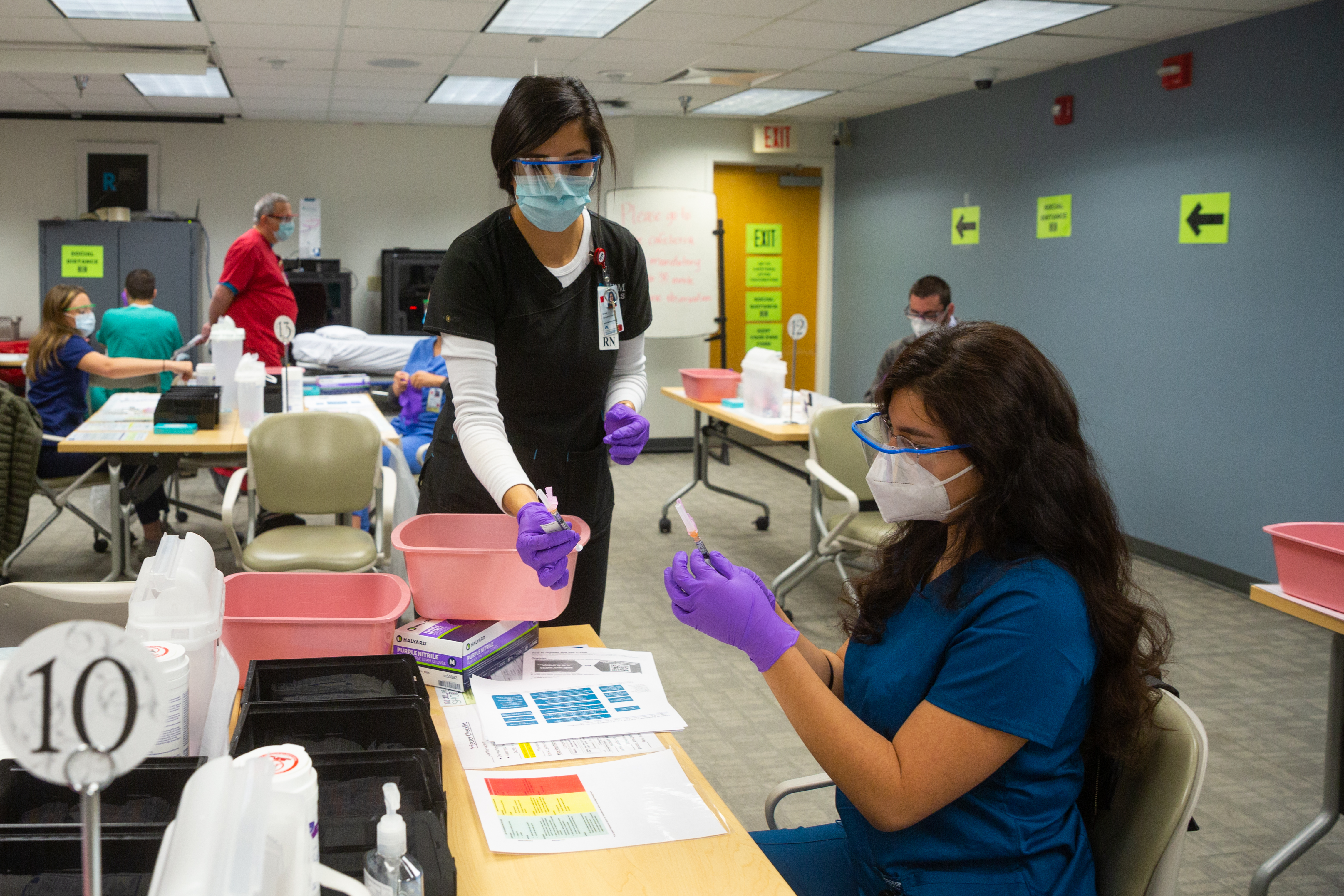 First round of COVID-19 vaccinations at UNMH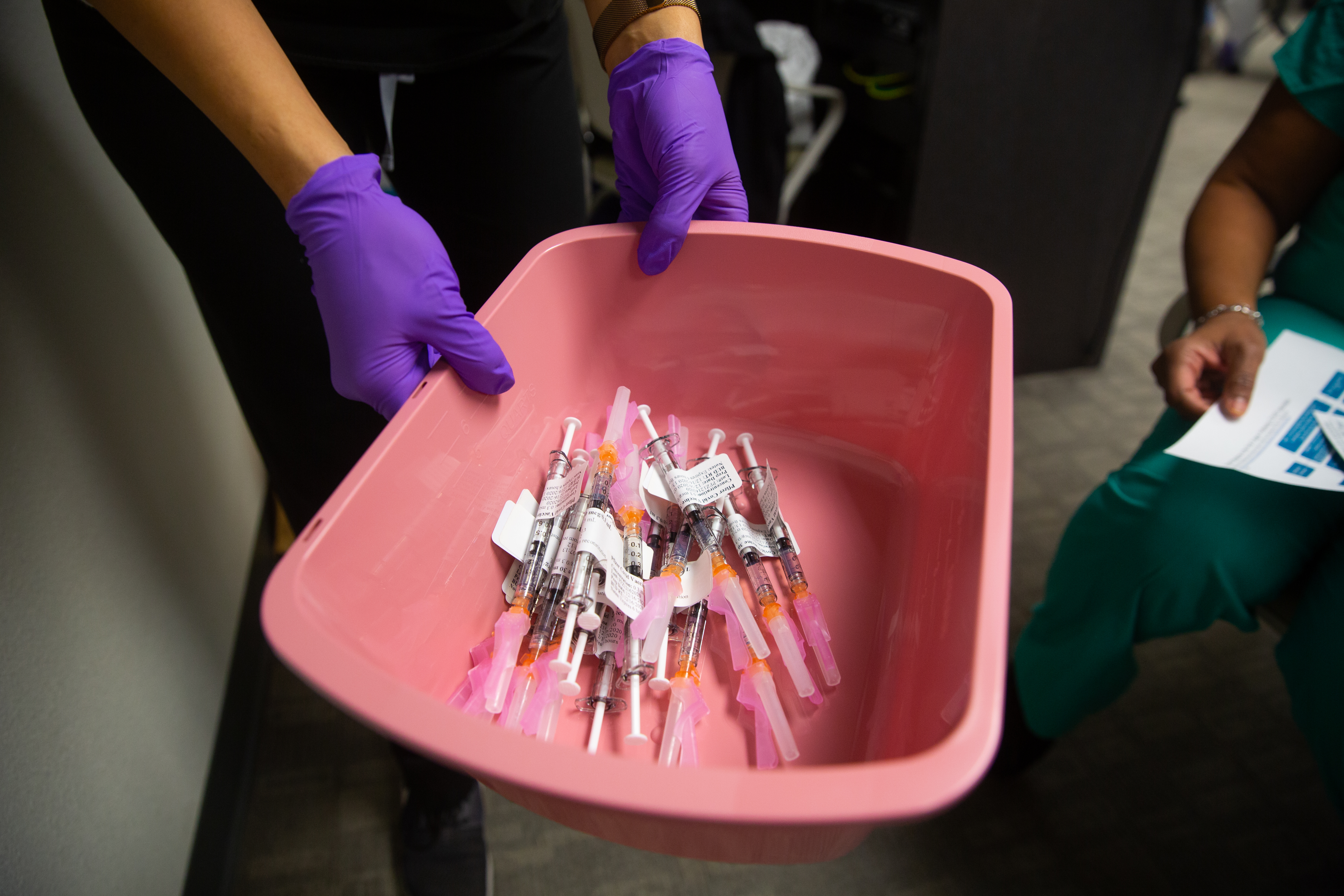 First round of COVID-19 vaccinations at UNMH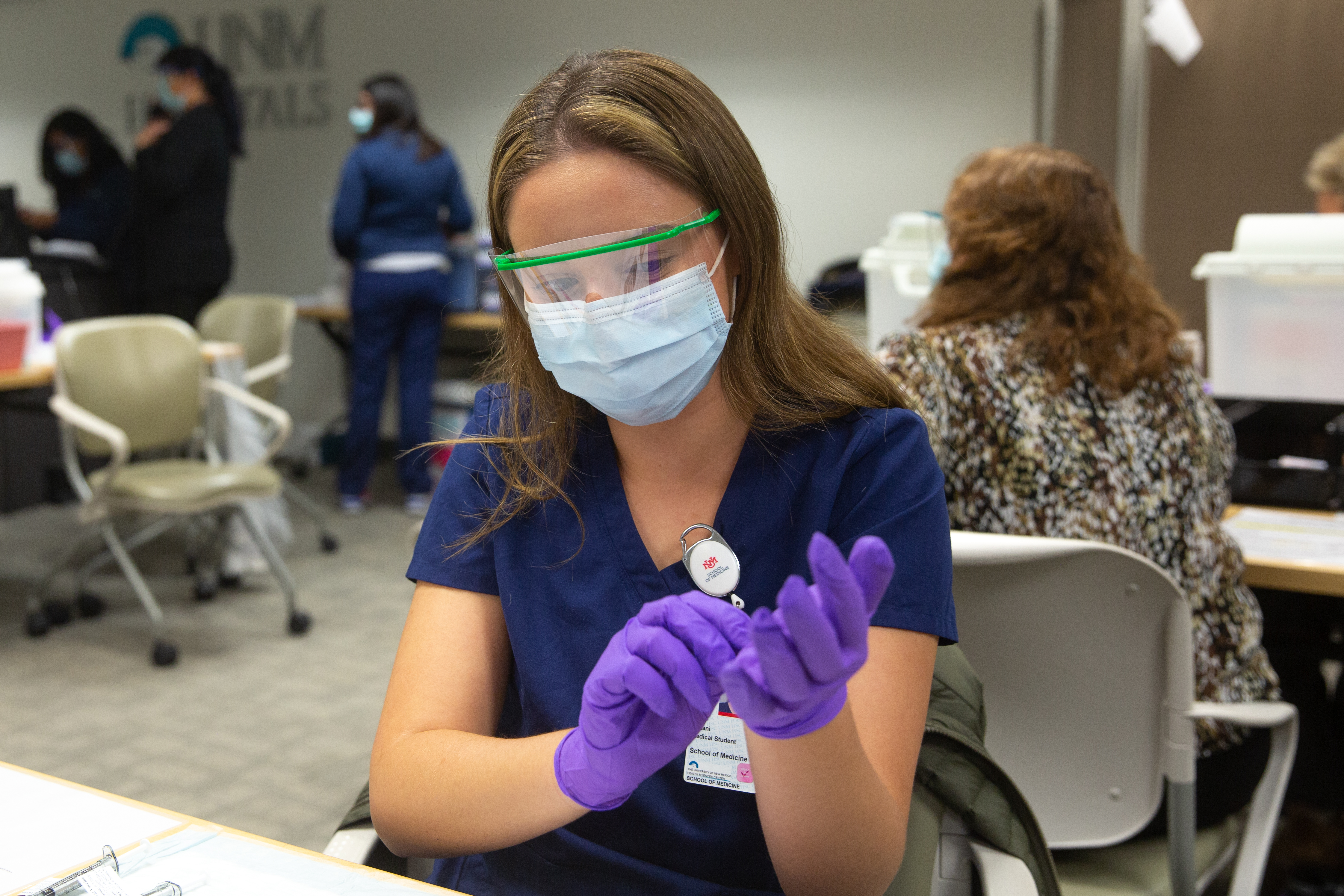 First round of COVID-19 vaccinations at UNMH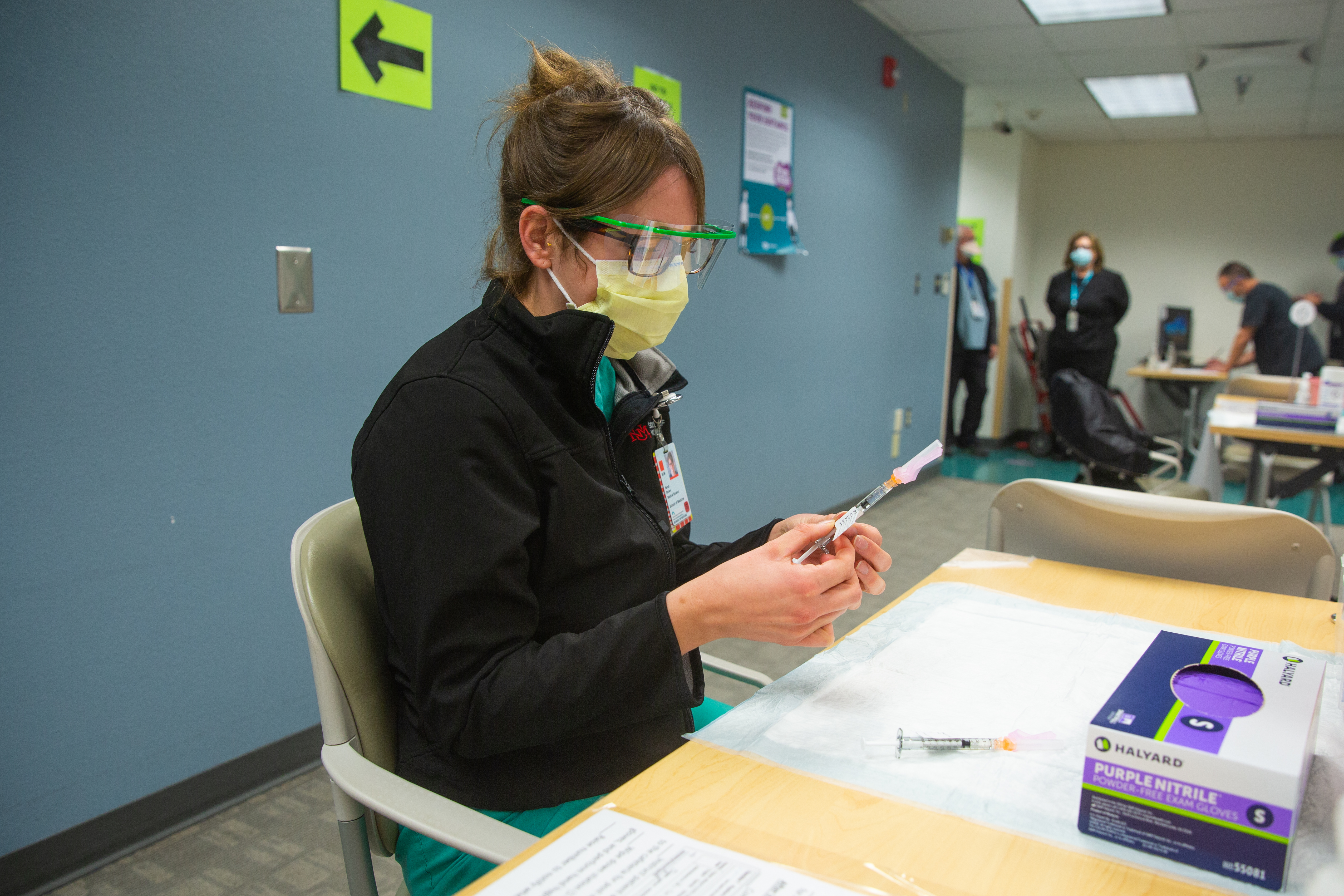 First round of COVID-19 vaccinations at UNMH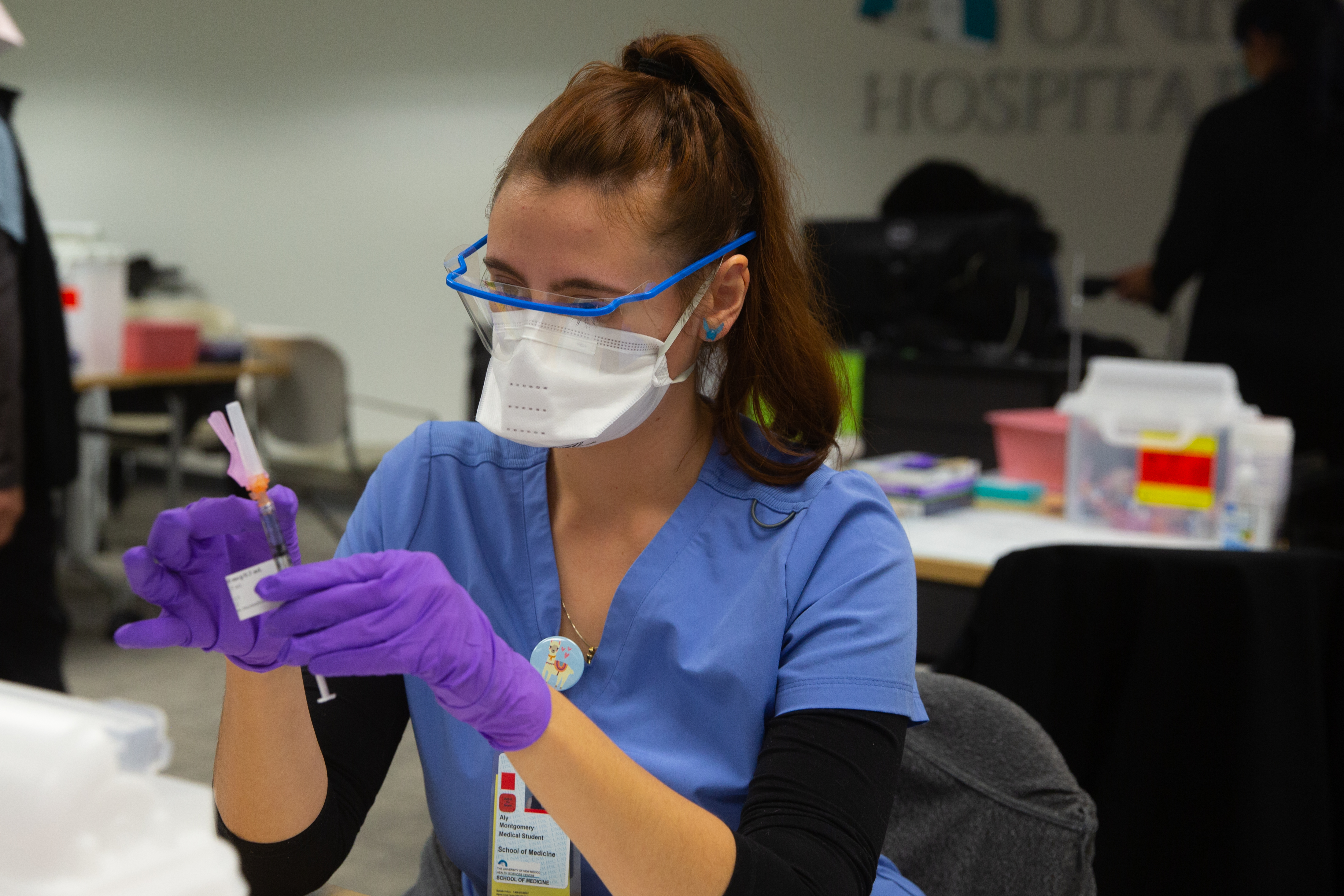 First round of COVID-19 vaccinations at UNMH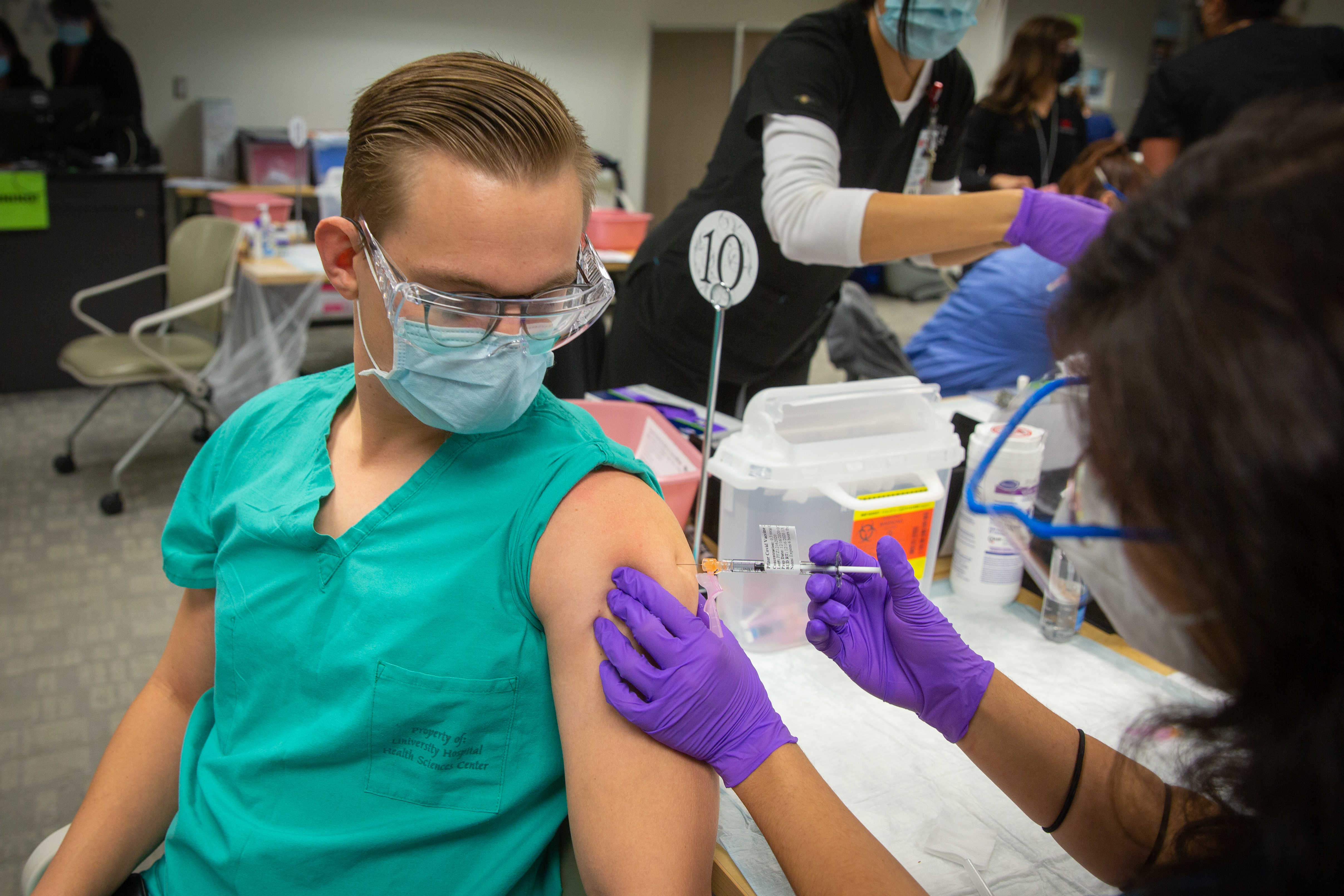 First round of COVID-19 vaccinations at UNMH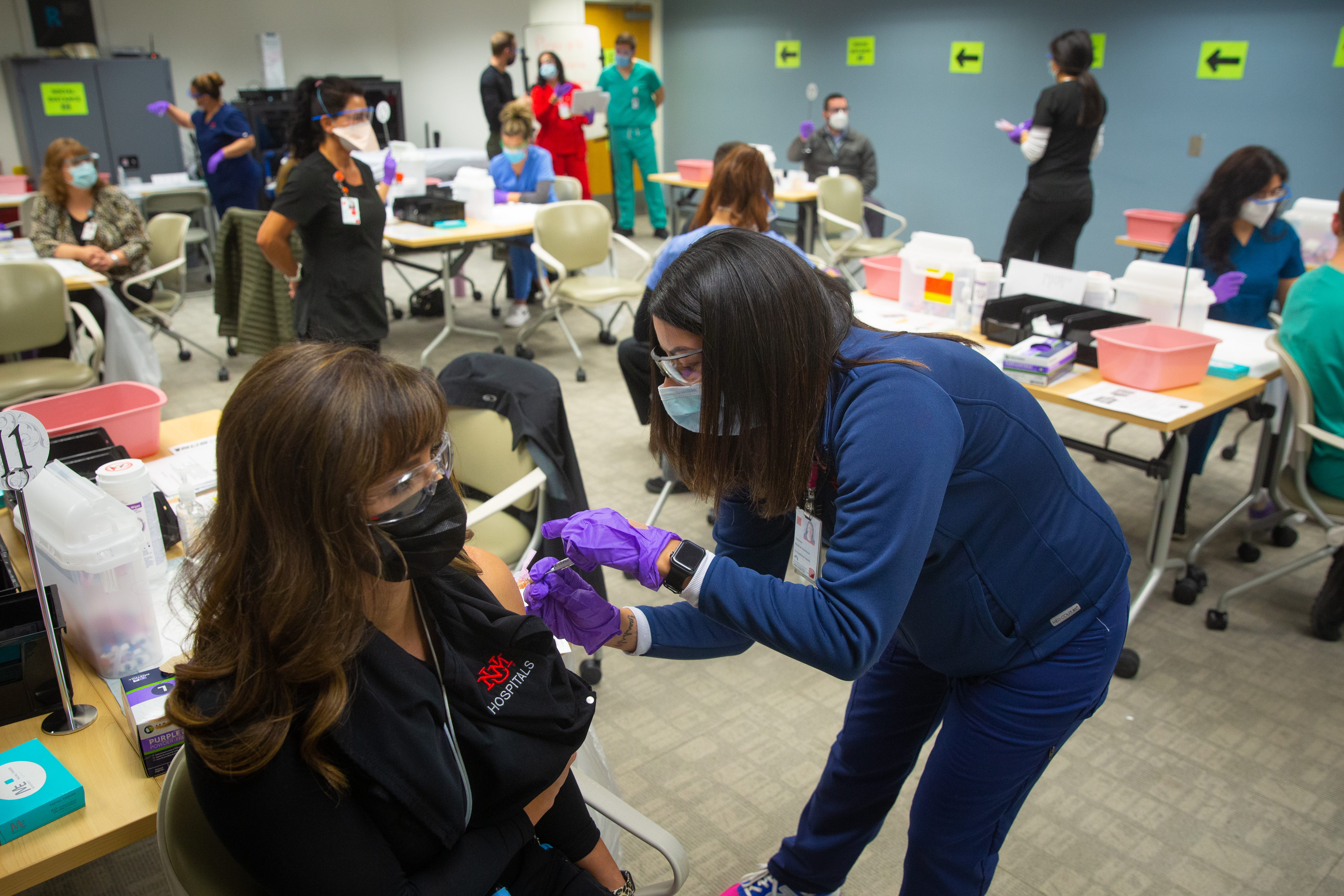 First round of COVID-19 vaccinations at UNMH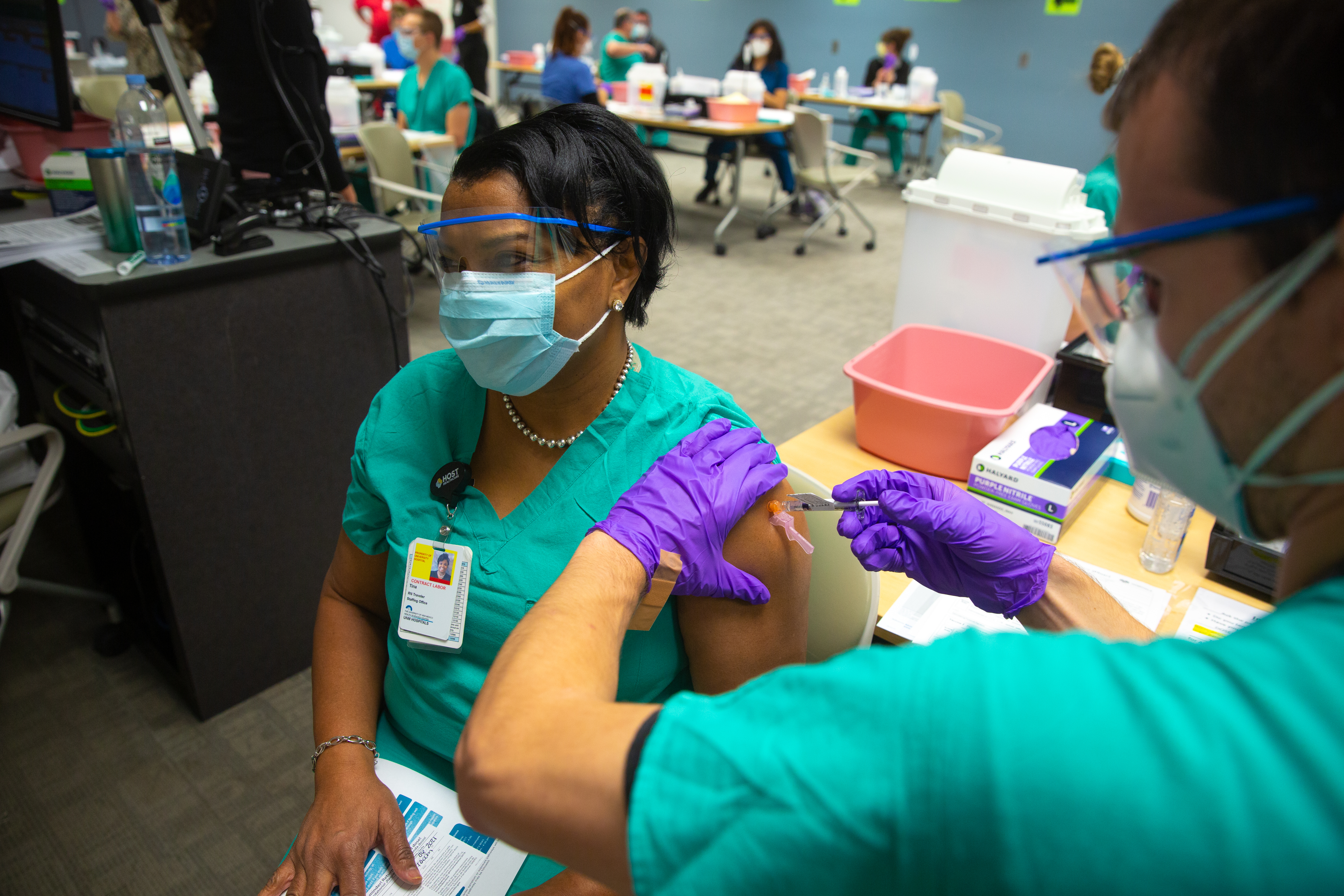 First round of COVID-19 vaccinations at UNMH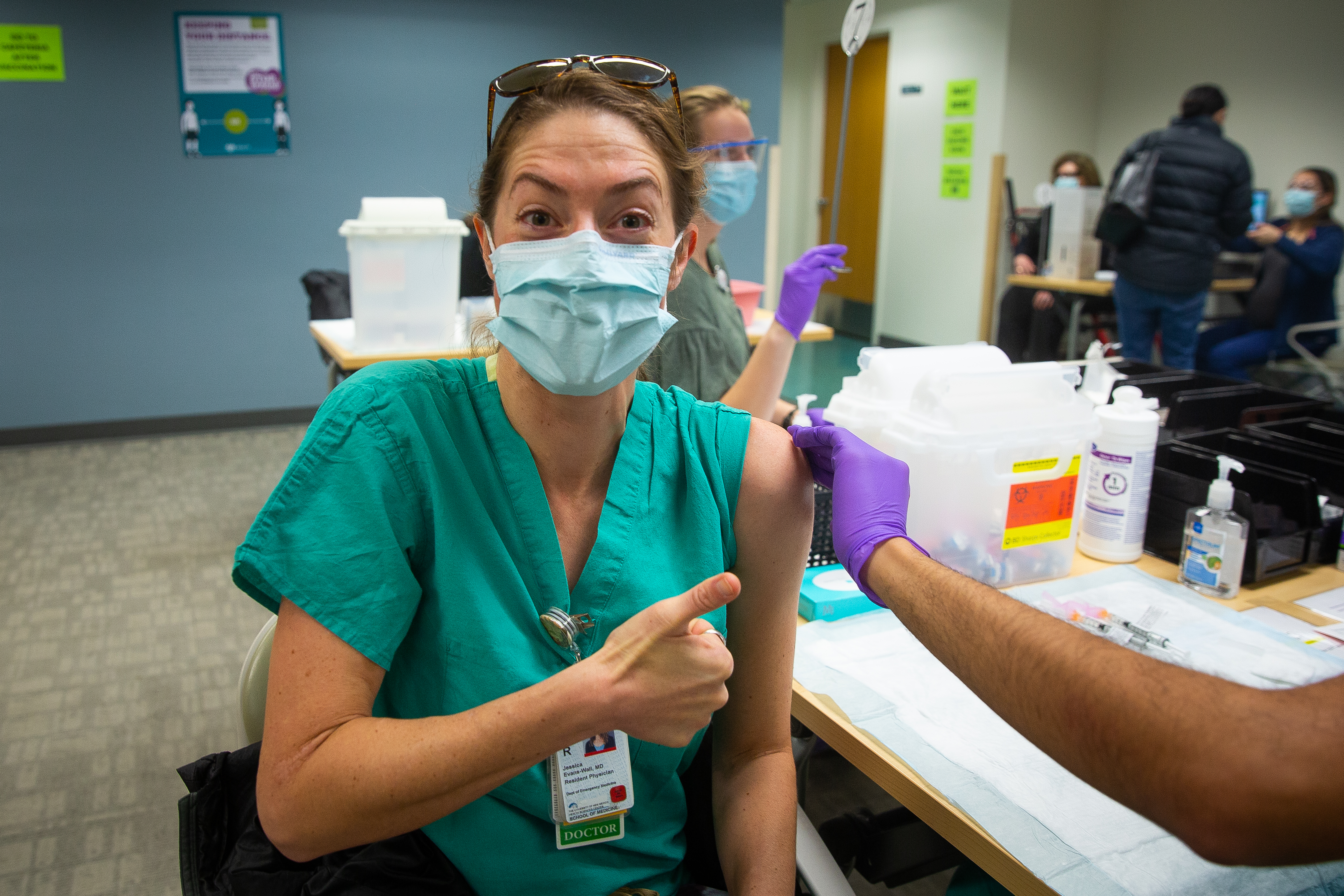 First round of COVID-19 vaccinations at UNMH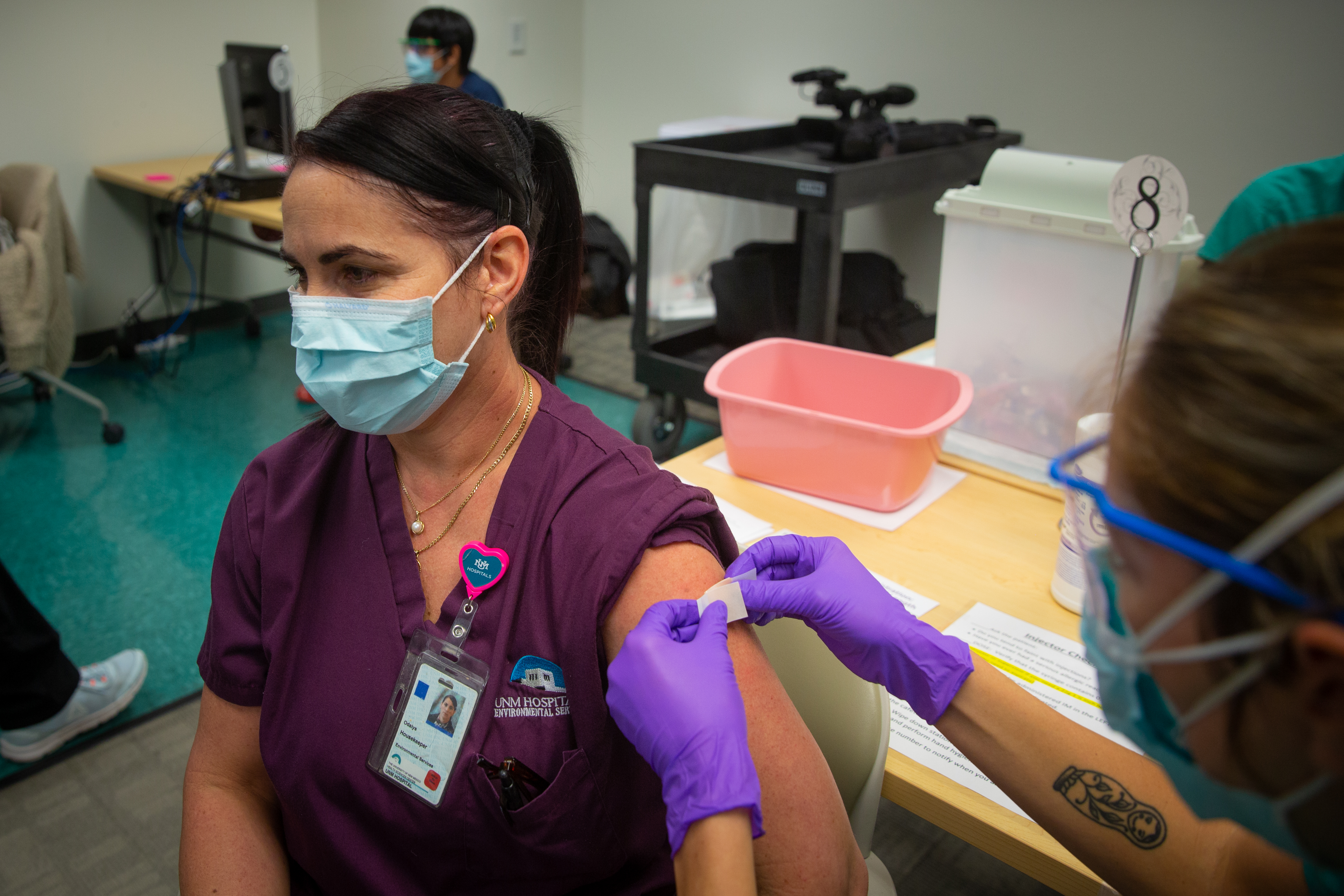 First round of COVID-19 vaccinations at UNMH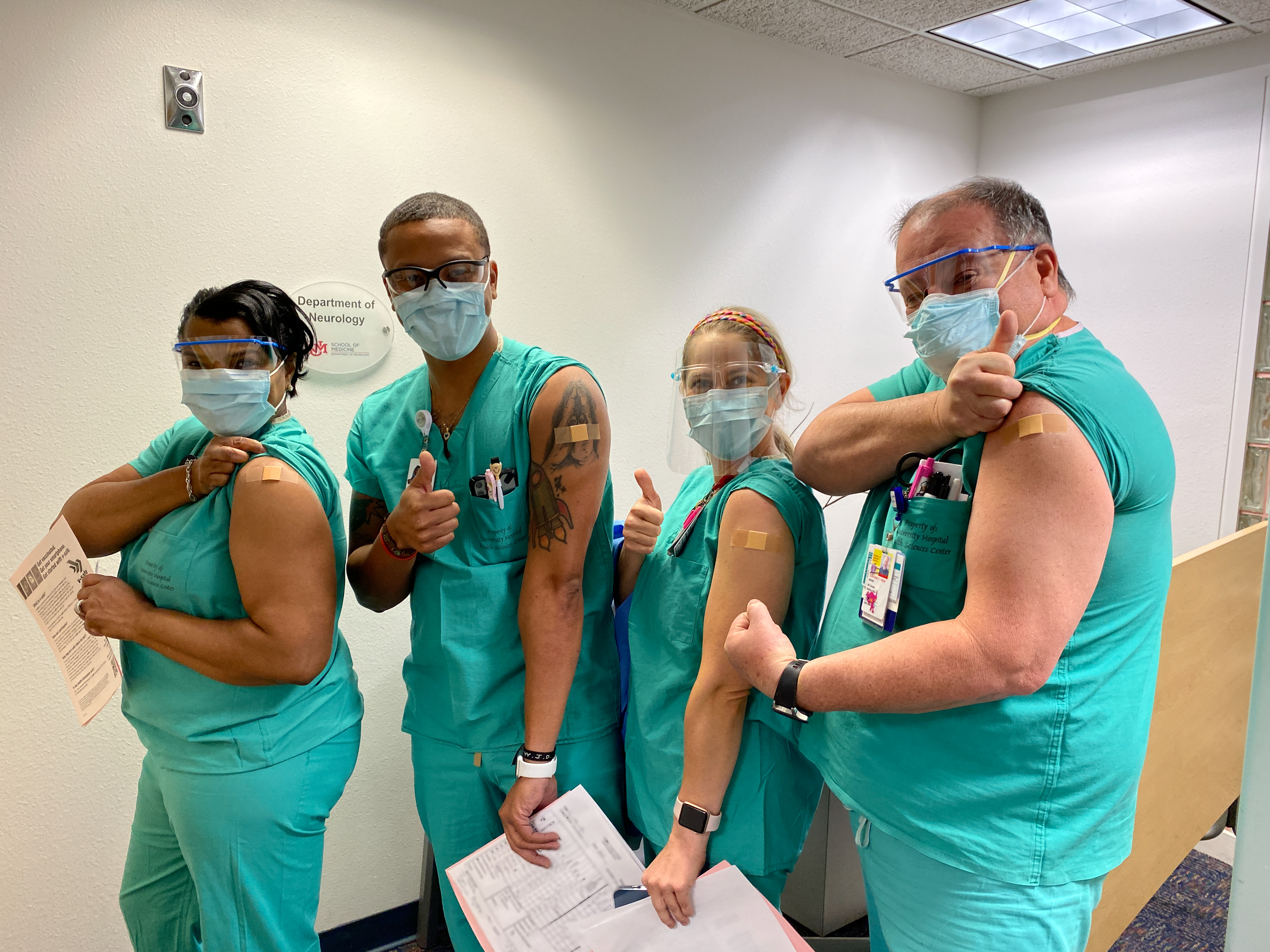 First round of COVID-19 vaccinations at UNMH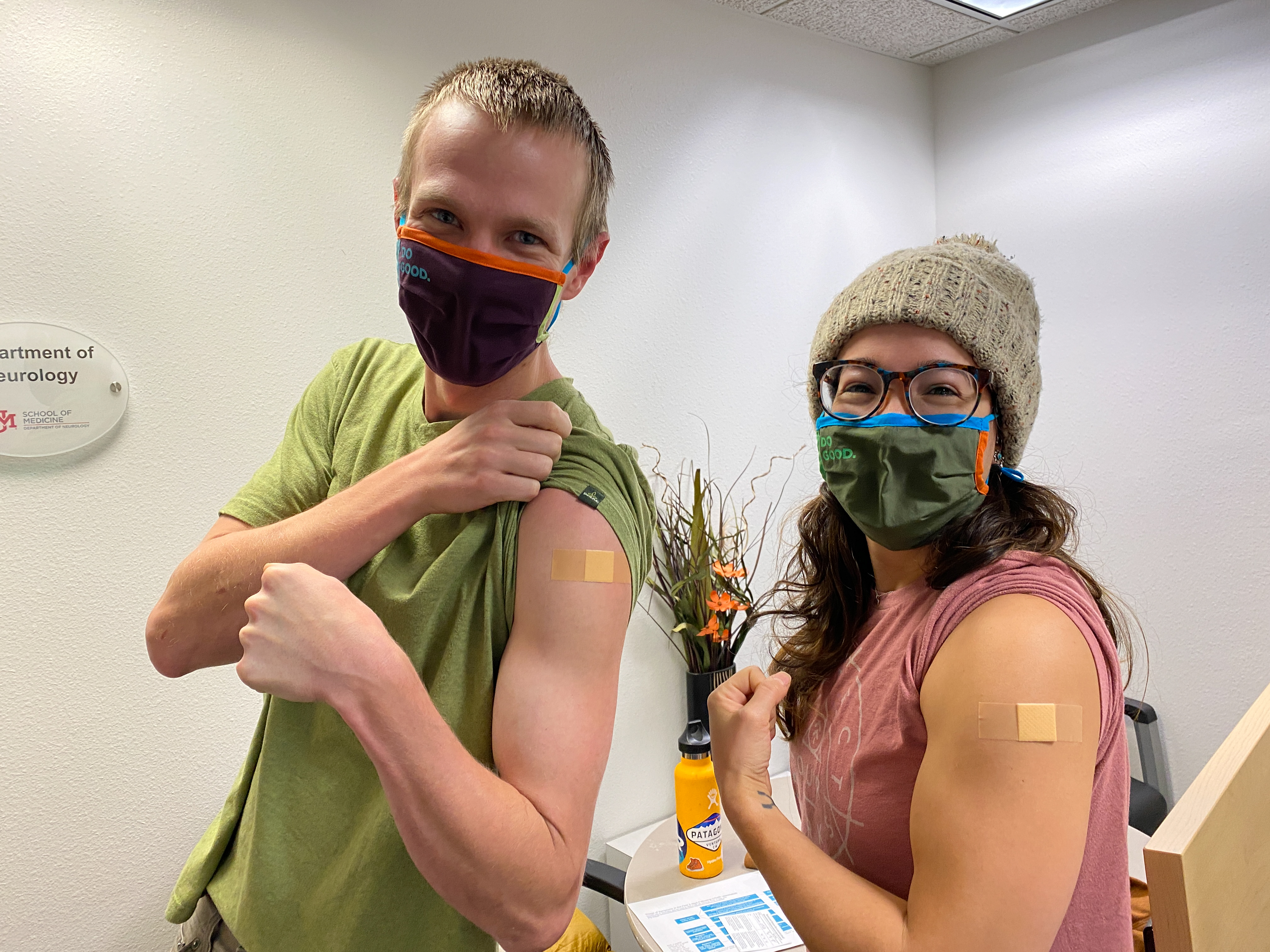 First round of COVID-19 vaccinations at UNMH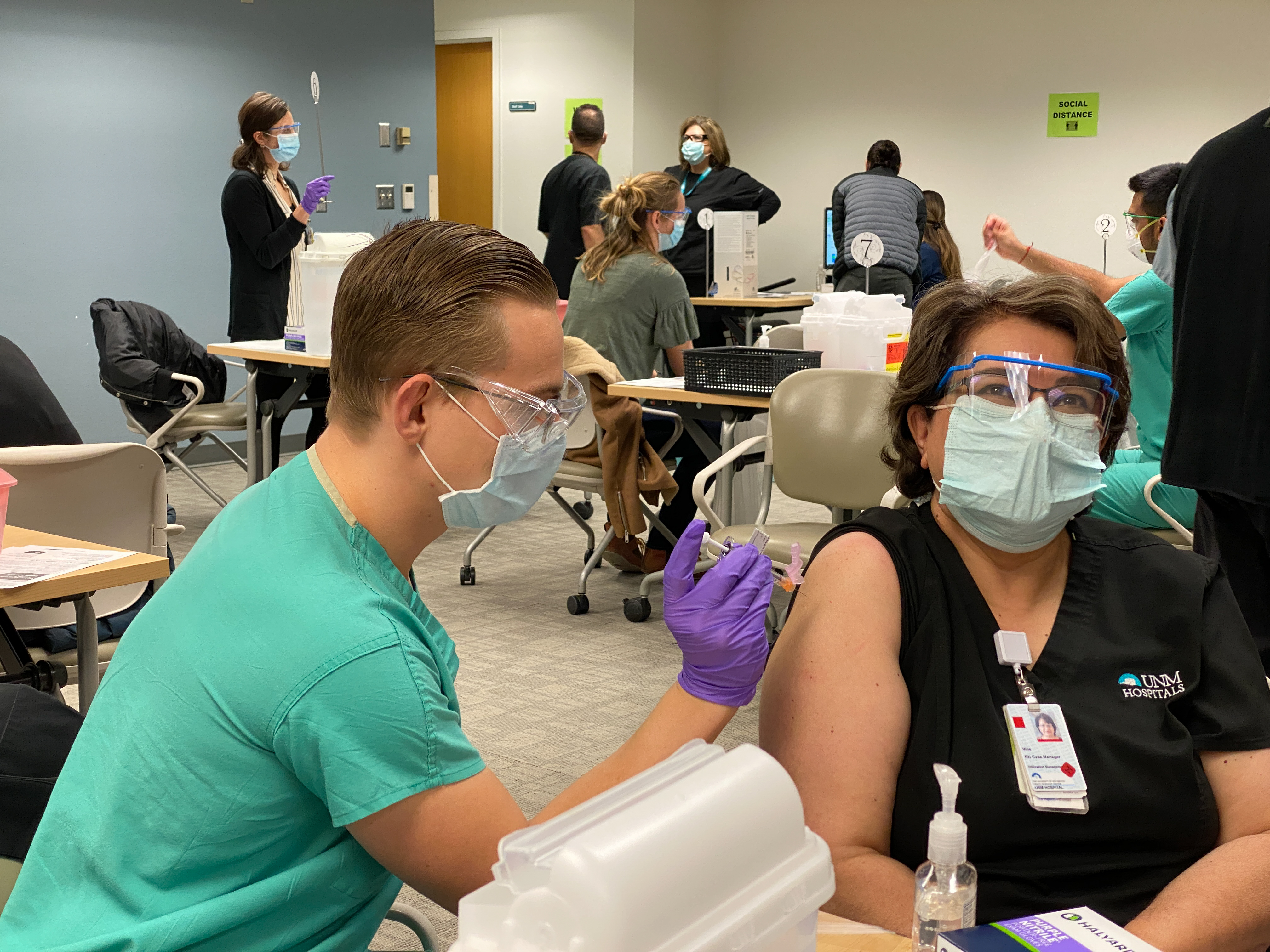 First round of COVID-19 vaccinations at UNMH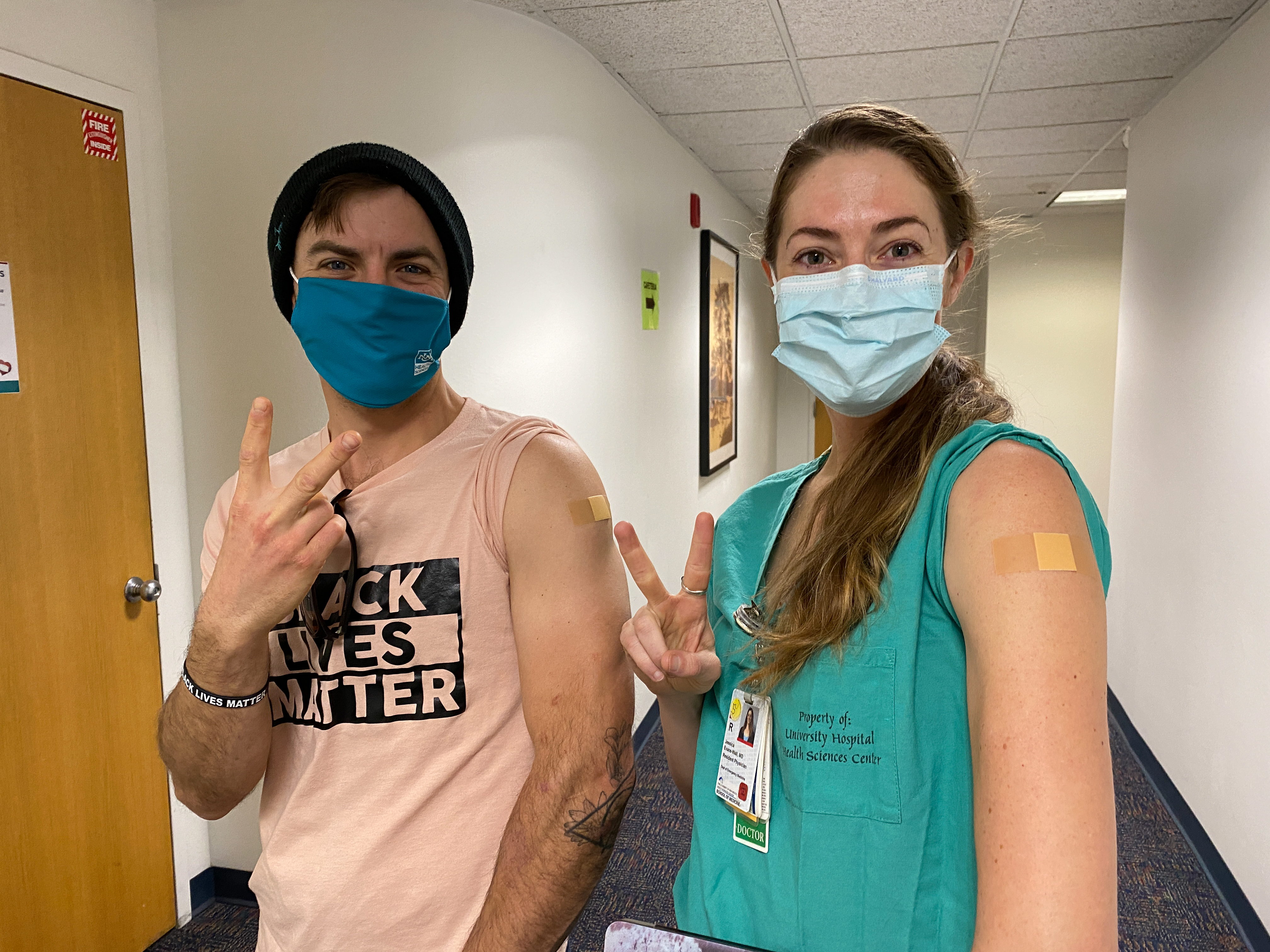 First round of COVID-19 vaccinations at UNMH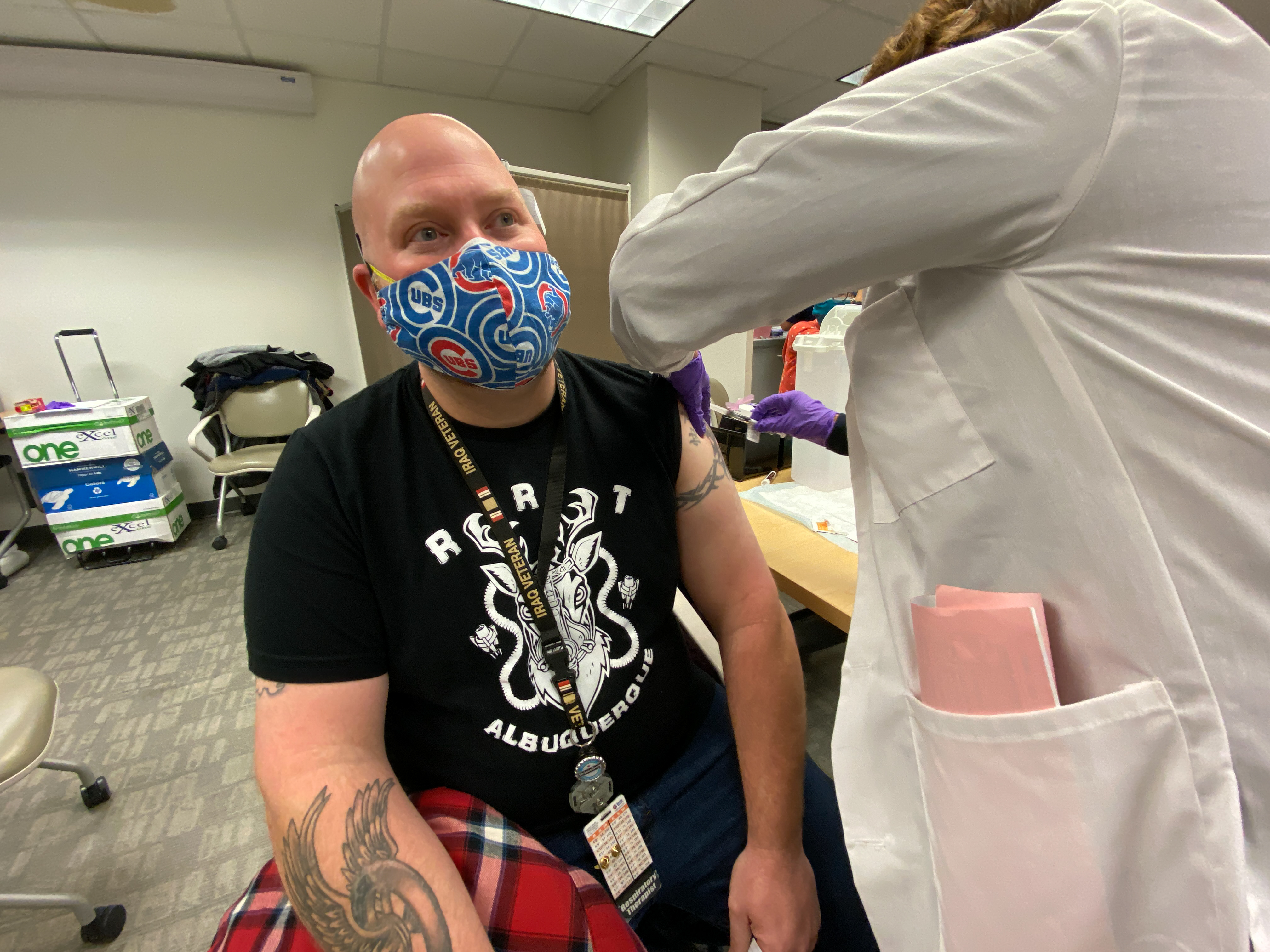 First round of COVID-19 vaccinations at UNMH