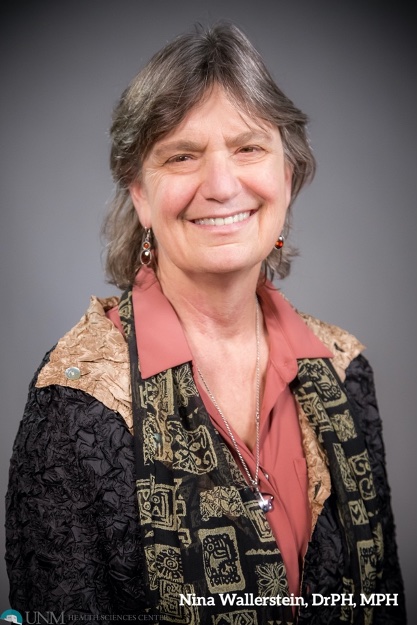 Leadership Transition
Nina Wallerstein Named Interim Dean of the UNM College of Population Health
Nina Wallerstein, DrPH, MPH, has been named interim dean of The University of New Mexico College of Population Health, stepping in for Dean Tracie Collins, MD, MPH, who will serve as secretary of the New Mexico Department of Health.
Wallerstein, a professor and longtime director of the Center for Participatory Research, is an international leader in community-based participatory research and diversity, equity and inclusion.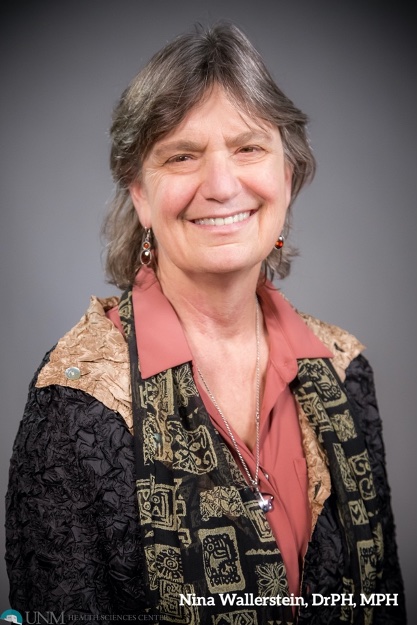 Douglas Ziedonis, MD, MPH, Executive Vice President for Health Sciences and CEO of the UNM Health System, thanked the selection committee comprised of faculty, staff and students who assessed internal candidates.
"Dr. Wallerstein has established herself as an outstanding mentor, leader, community engager, team-builder, educator, and researcher," Ziedonis said. "She is committed to supporting the trajectory of Dean Collins for the next six to 18 months, depending on whether Dr. Collins returns in the next six months as dean, or whether we begin a national search for a new dean."
Wallerstein's research integrates community knowledge and culture into interventions, building partnerships where research is based on community priorities and strengths. She has four active research grants and has published more than 150 peer-reviewed publications in leading journals such as the American Journal of Public Health, Social Science and Medicine, Health Education and Behavior and the American Journal of Community Psychology. 
Wallerstein is co-principal investigator of an intergenerational culture-centered family prevention program with three Southwest tribes. She is also the principal investigator of Engage for Equity, a National Institute of Nursing Research-funded RO1 grant to research best partnering practices associated with equity-based health outcomes and to develop collective reflection/action tools to strengthen partnerships.
She serves in important national leadership roles, including the national evaluation advisory committee for the Robert Wood Johnson Foundation's Culture of Health, and the National Academy of Medicine's Committee on Assessing Meaningful Community Engagement in Health and Health Care. She also helps lead a participatory research network in Brazil, as well as the International Collaborative for Participatory Health Research. 
"We all want to see the continued growth of the COPH which is our youngest college," Ziedonis said. "The pandemic has dramatically placed public health front and center, and we can see the need for enhancing research, education, public health service, health policy, workforce development and community engagement."