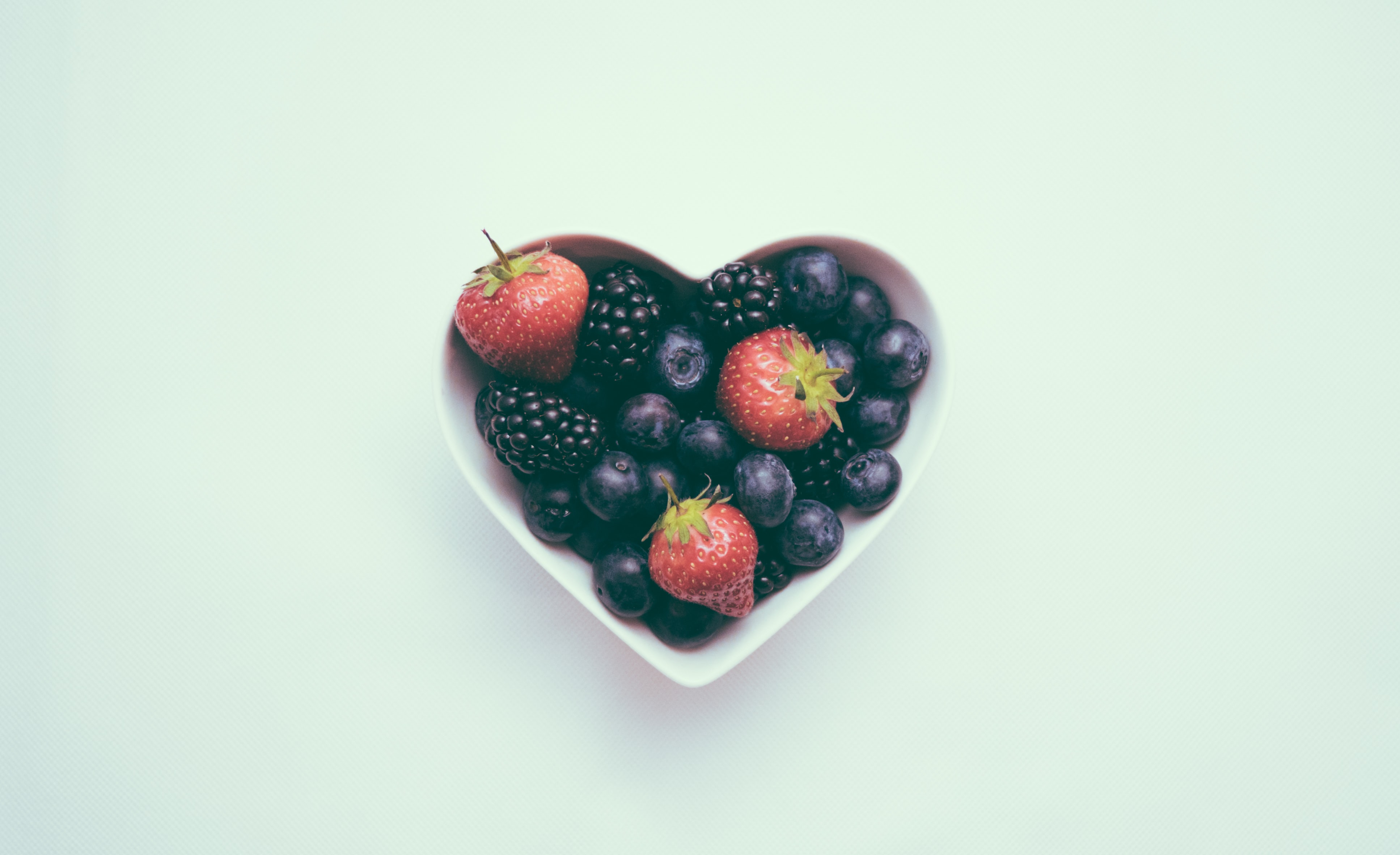 By Rebecca Roybal Jones
Taking Your Health to Heart
Consider Lifestyle Changes to Protect Your Cardiovascular Health
Despite the hundreds of thousands of deaths that have resulted from COVID-19, heart disease is still the No. 1 cause of death for Americans, says cardiologist Abinash Achrekar, MD, MPH, vice chair of The University of New Mexico Department of Internal Medicine.
"By far, more than cancer, more than all of infectious diseases, including COVID-19, all of that added up, cardiovascular disease is still above and beyond," he says. "The good thing is, 80 percent of it is preventable."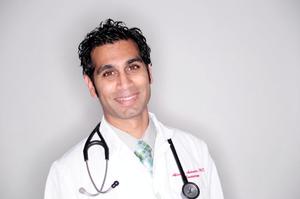 About 655,000 Americans die from heart disease each year, Achrekar says. And, every year, about 805,000 Americans suffer a heart attack.
February is American Heart Month, a reminder that it's always a good time to revisit lifestyle choices and consider changes that can improve your cardiovascular health, says Achrekar, whose practice largely focuses on prevention and outpatient care.
"In these times it's hard to focus on our personal health, because we're trying to balance family, financial and social situations," Achrekar says. "Diseases like heart disease are very important not to ignore for too long."
Improving cardiovascular health requires lifestyle choices and changes, and in some cases, medications, he says. "Keeping things simple is very important – the American Heart Association has lots of tips on how to do this."
Achrekar has some suggestions on paving the way to improving your heart health, and directs readers to the American Heart Association website for more tips.
One of the biggest things people can do is stop smoking, he says. Achrekar, a former deputy secretary of the New Mexico Department of Health, helped craft a recently enacted state law that increases the age at which young people can purchase tobacco or vaping products from 18 to 21.
Another way to improve cardiovascular health is to maintain a healthy body weight. "It's hard for everyone, especially in these times that we're sedentary, we're homebound," he says. But most able-bodied people can make changes, and, he stresses, "it doesn't take much physical activity to gain cardiovascular benefits."
For those who feel intimidated at the thought of even beginning an exercise regimen, he suggests starting out by committing to walking down your street, or up the block.
"There's a lot of intimidation for those who feel they want to lose weight or they need to get into shape," Achrekar says. "The intimidation is that they're so out of shape, there's no point in trying because they're never going to be able to get to an ideal body weight. Or, they're intimidated by going to the gym or fitness classes."
The American Heart Association recommends a minimum of 150 minutes of physical activity per week. That's 30 minutes, five times a week, and that could include taking a brisk walk, he says.
"The fresh air is good for lungs, psychosocial well-being and your cardiovascular well-being," he adds.
Eating a healthy diet is another part of maintaining heart health. Achrekar recommends finding a diet online that works best for you. "This is what I personally tell my patients," he says. "I tell them to stay away from foods that are white. It just keeps it simple." White foods include items like flour, bread, tortillas, sugar, salt and pasta, to name a few.
He also encourages patients to work with their primary care providers to learn about their numbers – blood pressure, cholesterol and blood sugar.
"There's a lot of data that tells us that if you know what your blood pressure is, your number becomes lower, just by knowing it," Achrekar says. "That's because if you don't know, you don't know that you need to treat something."
Blood pressure should be less than 130 over 80, he says, and if it's higher on a regular basis, medication is recommended. 
Knowing your cholesterol number is another that your primary care provider can help you with on a yearly basis. If your numbers are on the high side, diet and exercise and medication can get it under control.
Achrekar himself takes cholesterol medication. "I can talk to my patients about understanding their concerns and understanding what the treatments are," he says. Many New Mexicans have diabetes, which particularly affects Hispanics and Native Americans. The high number is driven by genetics, dietary choices and being sedentary. Medications can help control it, and dietary measures and exercise are effective, as well.
If you or a loved one has heart health concerns, don't hesitate to make an appointment with your primary care provider, he says.
"The most important thing is patients should feel not feel any limitations to reaching out to health care providers," he says. "Triage can determine if you should be seen at the office or on Zoom. We will find the safest way in which to see them."