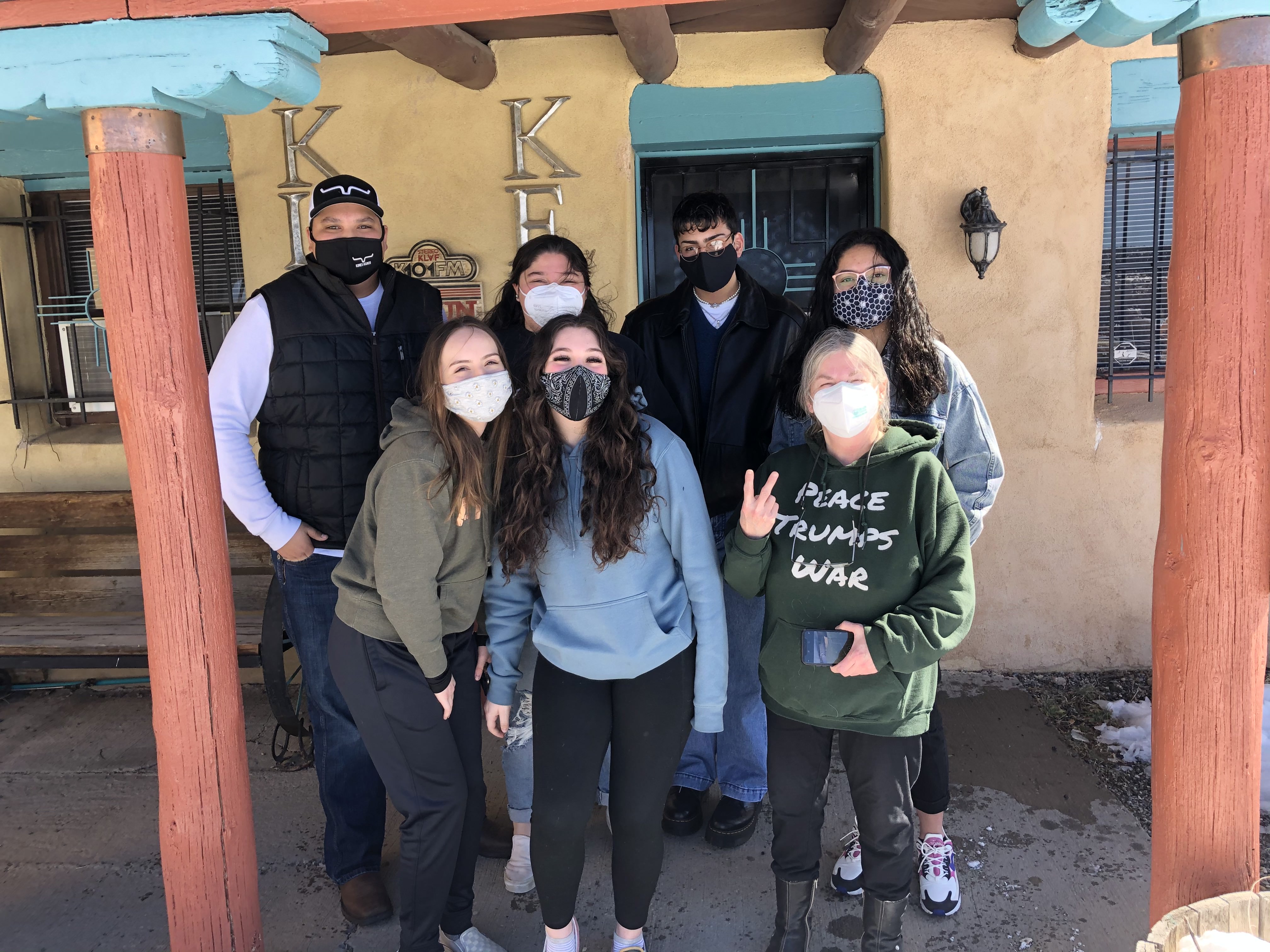 By Rebecca Roybal Jones
Making Dreams Come True
UNM's Dream Makers Program Exposes High School Students to Health Care Careers
On a recent Saturday, a group of teenagers chatted on a local radio show in Las Vegas, N.M., to promote an upcoming blood drive they were organizing.
As part of Dream Makers Health Careers Program, the blood drive was one of many events they organize for their fellow students at Robertson High School ­and for the community at large.
"Dream Makers gives you the opportunity to help people," says senior Ashlynn Trujillo, 18. "And that's really what the medical field is – helping others around you when they need it most."
Trujillo, who has been involved in Dream Makers throughout high school, hopes to become a registered nurse, having already earned numerous college credits to make her dream come true. Though she's thought about becoming a nurse for years, she credits Dream Makers with solidifying her career decision.
"I thought phlebotomy was so cool when I was younger," she says, adding that she really enjoys organizing the blood drives. Now, she's also working on earning her certification to draw blood.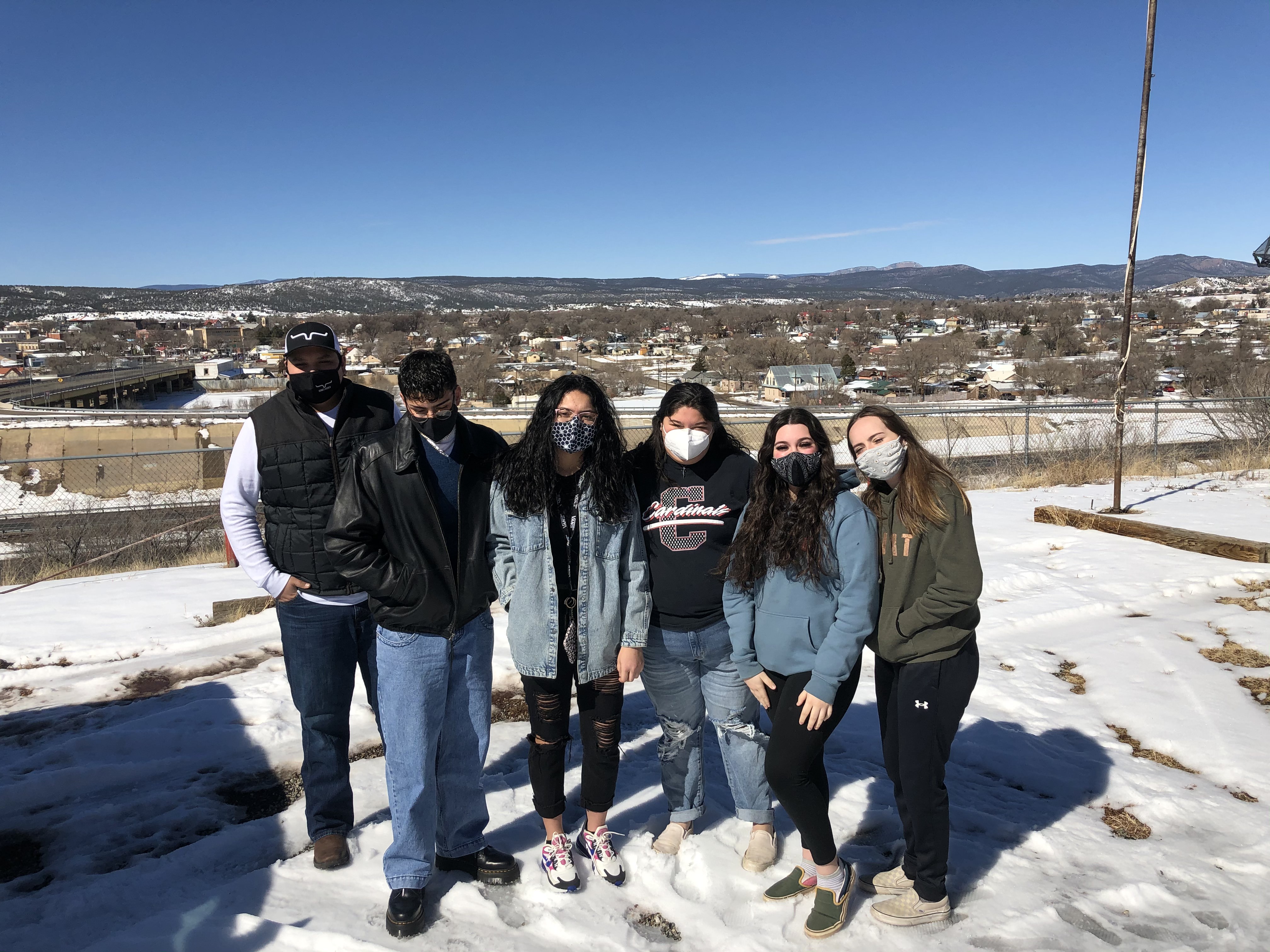 The Robertson High School Dream Makers Health Careers Program is considered a "superstar" by the UNM Health Sciences Office for Diversity, Equity & Inclusion, which oversees it and 12 other Dream Makers programs throughout the state, says director of programs Teresa Madrid.
Dream Makers is designed to expose high school and middle school students to careers in health care. Madrid explains that while some students might think about becoming a doctor or nurse, they might not know about other areas of health care, such as occupational therapy and physical therapy.
The end goal is to grow New Mexico's diverse health care workforce.
"Dream Makers is one of 12 programs that we run year-round to engage with learners to enhance their knowledge about health care and hopefully aid them in getting into a health profession," Madrid says.
"We're really proud that we have longstanding partnerships in communities across New Mexico. And it's really those partners who make the program successful for their students and their community."
Dozens of Dream Makers who have graduated from high school have gone on to become nurses, doctors, pharmacists, physical therapists and more, says Donna Ortiz, a science teacher and longtime sponsor of the Robertson High program. Ortiz and her sister, Judith Trujillo, a PE teacher at Robertson, have led the program for several years.
"These kiddos have gone on to pursue health care fields all over the United States, and some of them have traveled all over the world doing research," Ortiz says. "The program has inspired many, many of these students to find health care pathways and find ways to give back."
About nine students initially signed up for the program about 12 years ago. These days, 40 to 50 take part in the program that lasts throughout the school year.
Some of her former students return – these days online – to give presentations to her classes about their career paths, Ortiz says.
Madrid says that Robertson's program runs smoothly and is a success because Ortiz and Trujillo have been working on it for so long. "They've really been able to take the lead on implementing service learning, as well," she says. "They have a really strong group of learners who are engaged in the community." 
The program has been such a success at Robertson that neighboring West Las Vegas High School is starting a Dream Makers program, too.
"I keep a list of all of these kiddos and I communicate with many of them and I'm just like, 'Wow!' I have a kiddo who's an engineer and she just got hired at NASA," Ortiz says. "I mean, they're doing amazing, amazing things. I'm so proud of them. Wow!"
Students in Dream Makers are trained to become peer educators in awareness and prevention in areas such as bullying, dating and domestic violence and suicide. They share their knowledge at school, as well as in middle and elementary schools.
"It's become this beautiful, amazing program with kiddos who have taken on leadership roles," Ortiz says. "And not only do they do it in high school, but they go on to do it in life."
Junior Amanda Bustamante, 16, is a peer educator for dating and domestic violence awareness. "We're trained to talk to our peers if they feel they're in an abusive relationship," she says. "They can talk to us and we can attempt to help them." If the situation warrants more intervention, peer educators can draw in other resources, she adds.
Bustamante wants to pursue a degree in sports medicine and plans to attend UNM. She likes being in Dream Makers because she's "able to help my community and I'm pushed over my limits and improving myself and improving my knowledge of the medical field. It's an amazing program and I'd recommend it to any high schooler."
Mikaella Sena says she's interested in pursuing a career in dermatology or anesthesiology. A junior, she likes being in Dream Makers because she enjoys participating in community service and learning more about science. "I think it's really fun and most of my friends are in it," she says.
Nathan Romero, a junior, says he's been in the group for two years and though he's not interested in a career in the medical field, he enjoys community service. Over the holidays, the group held a food drive and collected enough donations to give food boxes to three families, he says.
"I like educating youth, giving back to the community," Romero says. "We're there for each other in our small community."
Senior Kyle Conway, 17, got involved because he saw how much his friends enjoyed the program. While he has liked his anatomy and physiology classes, he's not planning on studying medicine in college. He'd like to study law to become a criminal justice lawyer.
"Dream Makers has prepared me for other things, like giving presentations," he says. "The life skills we gain in Dream Makers are needed in the real world."