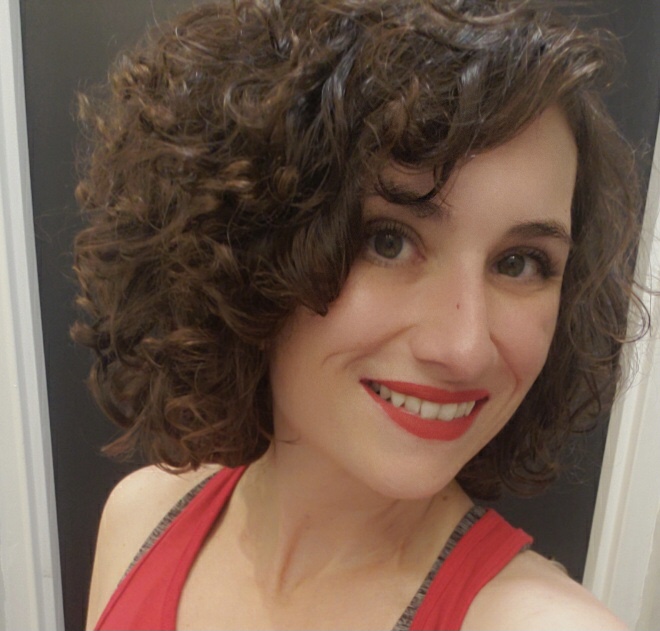 By Jeff Tucker
Three Steps Forward
Three-Time Hodgkin Lymphoma Survivor Thrives Following a Stem Cell Transplant at UNM Comprehensive Cancer Center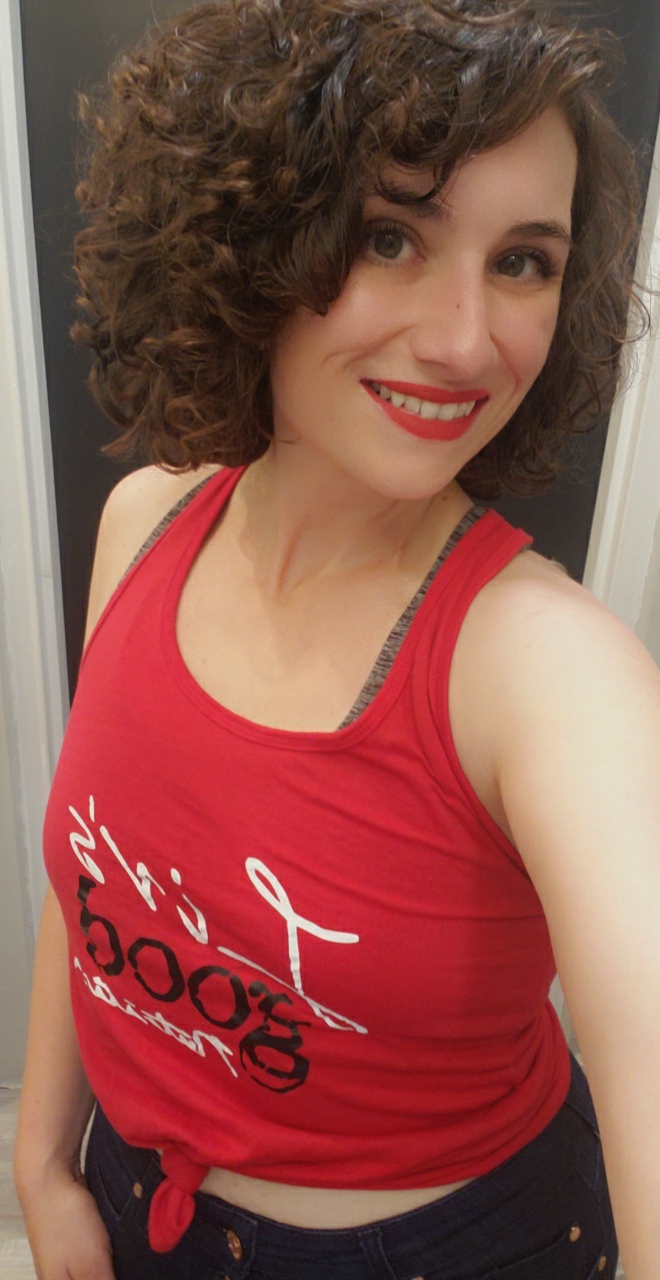 The foundation of any dance is putting the body into motion.
There's the first step, followed by another and another until the individual pieces blend into a larger theme or a greater story.
Mariah Candelaria's story has included dancing since she was a little girl, all the way to adulthood as a three-time cancer survivor.
"Dancing is definitely in my blood – music and singing," Candelaria said. "I danced with my cousin since we were little. We used to do Folkloricio and dancing at fairs and stuff like that. And when we were older, we also taught a class together, which was a Zumba class. We wanted to lose weight and get in shape and help other people feel good about themselves. That's kind of the route we took."
Candelaria's life would be interrupted not once, not twice, but three times by Hodgkin lymphoma.
"The first time it happened was in 2008 and I was actually in nursing school at the time," she said. "I was learning a lot in general medically and I started to notice pain while I was sleeping in the area of my armpits."
Candelaria was also experiencing night sweats, something that hadn't happened before, as well as dry, itching skin. Because of the area where the pain was, she had it checked immediately. But it wasn't until doctors took a biopsy that they determined she had cancer.
"The reason why I noticed it more was because it was uncomfortable when I was dancing," she said. "There were certain moves where I was like, 'Hey, why is this hurting?'"
For her first fight with Hodgkin lymphoma, Candelaria said she underwent five months of chemotherapy treatment.
Candelaria said the experience was a difficult because it interfered with her normally active lifestyle.
"The minute you start feeling better you're going back for the next round," she said. "It's hard to keep your spirits up and it's hard to be positive. It's important that whatever it is that keeps you positive to keep
doing it. Some people like to knit. Some people like to do art. Some people like to dance and exercise, meditate or whatever. I feel like it's important to have some sanity in your life and less stress."
Candelaria's first relapse came a few years later, shortly after the birth of her second daughter.
"Right after I had her I started noticing pain again, and this time, I actually felt a lump above my clavicle," she said. "It felt like a pretty big ball and it was pretty evident it was back."
Candelaria speculates that her pregnancy might have triggered the relapse. Perhaps the stress of it all, or the hormonal changes of pregnancy contributed. But her newborn was a blessing and an anchor to keep her focused during another three months of chemotherapy, followed by 15 days of radiation treatment.
"I didn't have a choice to feel too sick to get up that day," she said. "My kids kept me going."
Candelaria's second relapse happened in 2019 after she was in a car accident.
"It caused a lot of pain in my right arm and affected my legs," she said. "It kind of knocked me out, and I couldn't do dance for a while. It was hurting my legs so bad and it just caused a lot of depression. Not being able to move my body left me in a bad state. Then I got really sick that November. I started getting the night sweats again and I felt the pain in my right armpit, and I knew right away."
Her third round of treatment would take a different turn.
Candelaria chose to undergo a stem cell transplant.
The process coaxes bone marrow cells into a patient's bloodstream where stem cells can be harvested and then stored. It allows for patients to receive intense chemotherapies that are damaging to bone marrow.
But once the chemotherapy treatments are finished, the stored stem cells are returned to the patient's bloodstream where they can go back into the bone marrow and grow new blood cells.
Candelaria said after initially beginning the process at another cancer center, she decided to come home to The University of New Mexico Comprehensive Cancer Center to finish her treatment.
She said she owes a big part of her success to the support she felt from UNM Comprehensive Cancer Center providers and staff, including Matthew Fero, MD, and Karen Miller, MD, who is now retired.
"There were certain things Dr. Fero would ask me to do and I would not do them," she admitted. "He would still – no matter how bad I felt, if broke out in rash or was hurting really bad – I would shoot a text and there was always open communication. I really feel like it helped during treatment."
Candelaria was at UNM Hospital for 17 days and experienced painful complications from the treatments.
"My body reacted to my own cells as if they were from a donor," she said. "When I swallowed anything, it felt like glass."
But Candelaria was determined to stay active even during her stay. Her parents would bring her two daughters to visit and she asked hospital staff to provide her with something she could use to exercise.
They provided her with a foot pedal machine. She used that or would go for walks and try to sing.
"I really did want to stay in bed," she said. "My heart was racing just sitting there. But I would force myself to get up and force myself to walk and force myself to eat something – at least do something I could do to feel better."
After she was discharged Candelaria found her way back to dance – it took about a week – including a local DanceFit group she had been a part of before her chemotherapy.
Candelaria said she continued to keep in touch with Fero following her discharge.
"I would send pictures and tell him, 'Look at my progress,'" she said. "I wanted to prove that part of it is mind over matter, and yes, you feel horrible when you feel sick, but if you let yourself feel horrible, you're going to. If you find other ways to distract you from that, it at least helps a little bit. If you have multiple things, even better."
Candelaria wants to give back after her experience. She said she wants to rely on her personal fight with cancer and her nursing education to provide a class to others who are going through Hodgkin lymphoma.
She is also a participant in the Lobo Cancer Challenge, which raises money for cancer research and treatment at the UNM Comprehensive Cancer Center. This year, since the event is virtual, she is organizing a raffle and working with other gyms and fitness clubs to hold events or offer prizes.
"That's what I feel my purpose is now to help people going through stuff like this, because it's not easy," she said.
She's also taking life as it comes, from moment to moment, beat-to-beat, step-to-step.
"I lost a lot of muscle. I lost a lot of weight," she said. "I lost a lot of things; my hair twice, during that process it was really horrible and gratefully I'm doing a lot better. I'm dancing more than I ever have, working out more than I ever have.
"I'm the kind of person who is really spontaneous and lives in the moment. I realize the value of life, especially after going through it so many times. People worry about such tiny little things every day and it really doesn't matter. You have to appreciate things, because if you don't what's the point of living?"
UNM Comprehensive Cancer Center