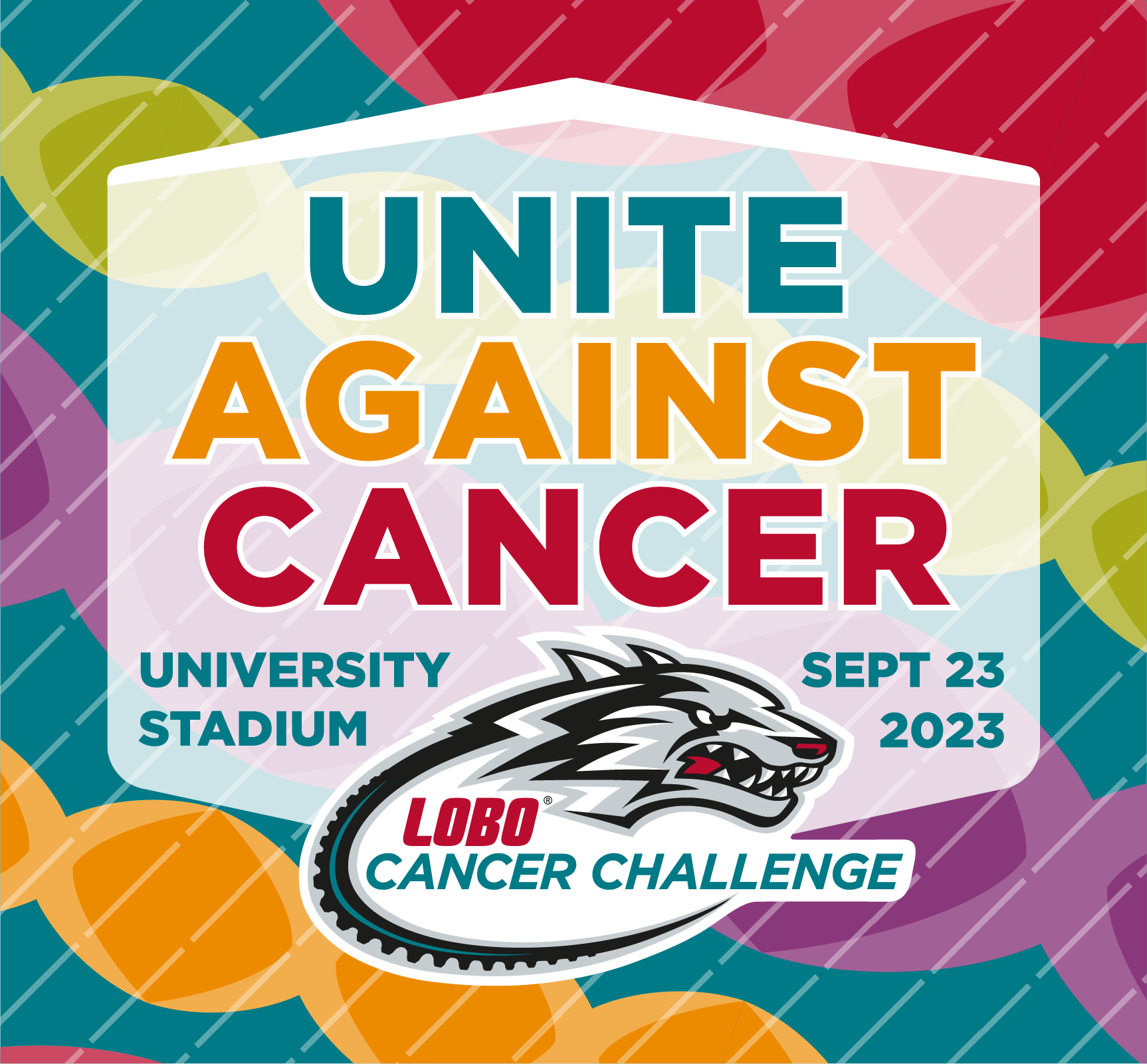 By Jeff Tucker
Lobo Cancer Challenge Cycling Up
Registration for the Premiere Fundraising and Community Event Benefiting the UNM Comprehensive Cancer Center Opens May 4
The Lobo Cancer Challenge is getting ready to celebrate its seventh consecutive year by opening registration on May 4 for the annual community event.
Over the past six years, hundreds of people have run, walked, climbed stairs and rode their bikes in a community effort to raise money to support cancer research, patients, outreach and education and training at The University of New Mexico Comprehensive Cancer Center, the only cancer center in the state to hold Comprehensive designation from the National Cancer Institute..
Now, the 2023 Lobo Cancer Challenge is an opportunity for everyone to once again unite against cancer. The event is scheduled for Sept. 23.
"We are grateful for how our community rallies to support the UNM Cancer Center every year," said Yolanda Sanchez, PhD, CEO and Director of the UNM Comprehensive Cancer Center. "Their enthusiasm and dedication make a major difference in the lives of New Mexicans and their families who are fighting cancer."
People from throughout the United States – and even other countries – have come to University Stadium to participate in the event or have engaged in virtual challenges on their own.
"It's always so inspiring to see people come to the Lobo Cancer Challenge, to hear them share their stories and what motivates them to participate in the event," said event director Amy Liotta.
The Lobo Cancer Challenge started in 2017 and has grown from 170 participants — called "Challengers" — to more than 850 Challengers last year. Since its inauguration, the event has raised more than $1.5 million.
Thanks to the generosity of corporate sponsors, every dollar raised by participants will go directly to the UNM Cancer Center fund of their choice.
Participants will be able to choose from a 5K run/walk, bike rides of 25 and 50 miles and a stair climb.
Participants who register before May 12 will get a 10 percent discount, and several registration celebrations at which people can sign up are scheduled throughout the city. Liotta encouraged anyone interested in the event to visit the event website at LoboCancerChallenge.org.
Registration fees will increase after Labor Day, said Liotta. Registration closes Sept. 8.