About UNM Medicine
THE UNIVERSITY OF NEW MEXICO SCHOOL OF MEDICINE ALUMNI MAGAZINE
UNM Medicine is the flagship publication of The University of New Mexico School of Medicine. Intended to engage, excite and inform the School of Medicine's external community of alumni and donors, UNM Medicine showcases the experiences and accomplishments of its faculty, students, alumni and donors.
CURRENT ISSUE: FALL, 2021   WEB  |  DOWNLOAD PDF
The previous five issues of UNM Medicine are available for view or download below. For older issues, please email us.
Sponsorship, Publication & Distribution
SPONSORSHIP
Office of Advancement and Alumni Relations and the MD Alumni Association of the UNM School of Medicine
PUBLICATION
Biannual - each autumn and spring
DISTRIBUTION
UNM Medicine is distributed to more than 20,000 individuals across the United States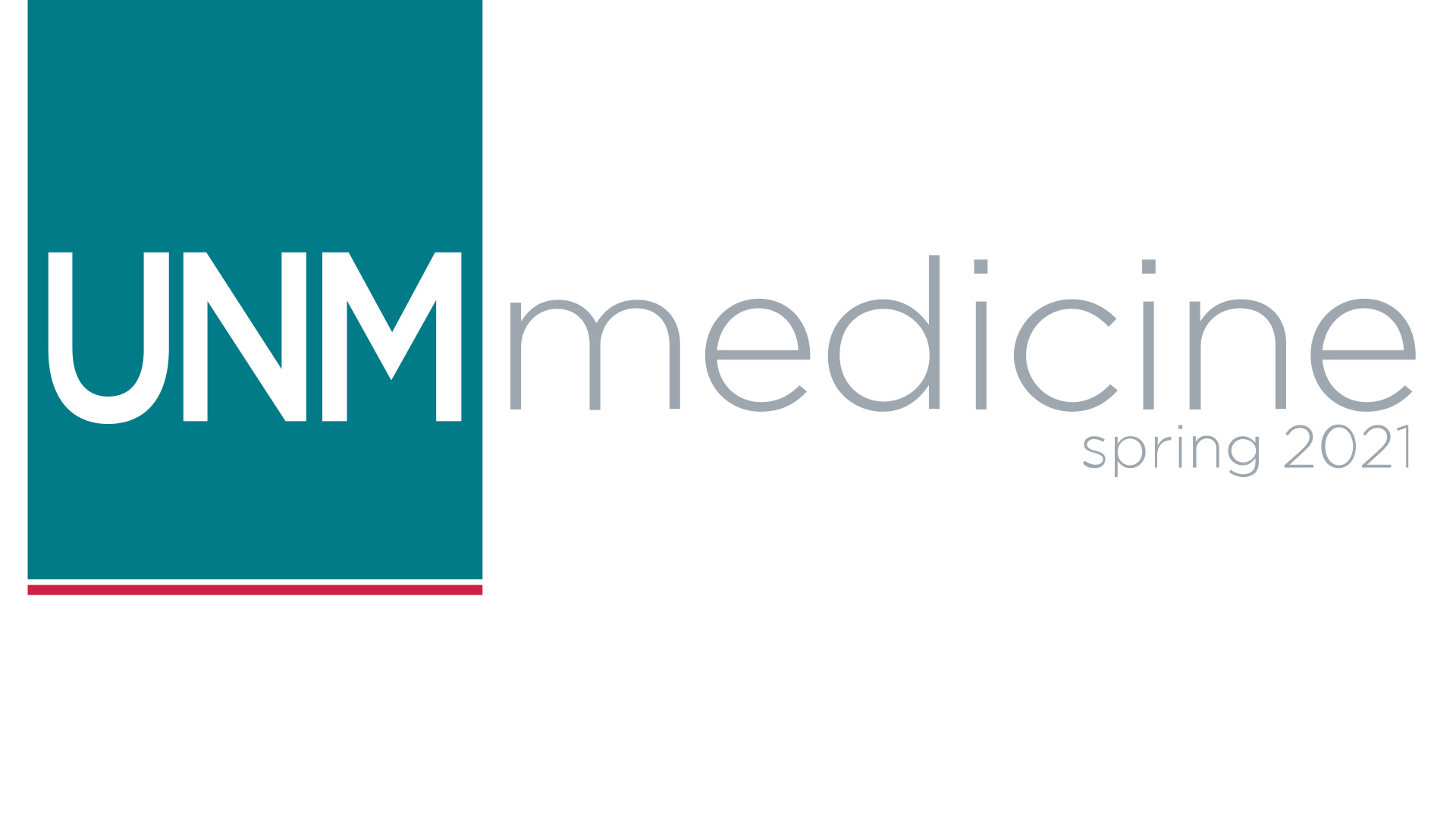 CLOSE
To access older issues of UNM Medicine, or to submit story ideas, please contact unmsomalumni@salud.unm.edu 
EDITORIAL BOARD
---
Editors-in-Chief
MANAGING EDITOR
(Fall, 2020 - present)

Ashley Salazar
Chief Advancement &
External Relations Officer
Office of Advancement & Alumni Relations
UNM School of Medicine

CREATIVE DIRECTOR
(Spring 2019 - present)

Bridgette Wagner Jones
Head of Creative Services - School of Medicine
UNM Health Sciences Communications
---
Editors
Michael Haederle, Alexandria Sanchez, Elizabeth Sandlin
HSC-Communications@salud.unm.edu