Our History
The Center for Forensic Imaging (CFI), located at the New Mexico Office of the Medical Investigator (OMI), was created in 2011 with the vision that advanced radiological imaging modalities would transform the practice of forensic pathology. The CFI was founded in 2011 as a collaborative effort involving the OMI and the Departments of Radiology and Pathology in the University of New Mexico School of Medicine.
The center was created to leverage the School of Medicine assets of 1) advanced imaging modalities, 2) the population base of a state-wide, centralized medical examiner agency, and 3) the technical and faculty resources of academic radiology and pathology departments. The CFI is the only forensic center in the United States that has both CT and MRI technology in-house.
Work at the CFI includes evaluating the utility of imaging modalities for forensic autopsy, developing real-time radiologic processes for autopsy and providing education.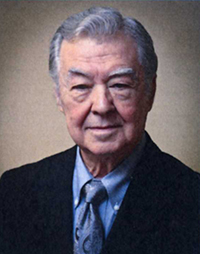 In Honor of Gil Brogdon, MD
1929 - 2014
Forensic Radiology Pioneer
Chair of the Radiology Department at the University of New Mexico
1967 - 1977