Integrating Special Populations
The NIH Clinical and Translational Science Award (CTSA) program aims to accelerate health discoveries and improve health outcomes for all people. Minority and rural populations have not always benefited from medical advances as much as other groups, and pediatric and geriatric populations are often left out of clinical studies. CTSC's newly formed Integrating Special Populations (ISP) team will be working to enhance opportunities for underserved and special populations across the life span to participate in and benefit from clinical and translational research. The team will also help researchers consider unique therapies, practices or interventions that may be needed to reach these populations.
Nancy Pandhi, MD, MPH, PhD, is leading UNM CTSC's ISP Team. The group will work closely with CTSC's Participant Recruitment Service and Community Engagement Research Core to enhance existing programs and develop new strategies. Activities may include outreach to clinicians and community health workers, clinical research education for non-experts and underserved communities, and training for investigators on creating more inclusive protocols and recruitment strategies.
Resources to help integrate special populations into research
Below are links to various resources regarding integrating special populations. Please email us with any additional resources you think would be helpful for this site.
COVID-19 Resources
Northwestern Medicine:
Community Engagement
Qualitative Research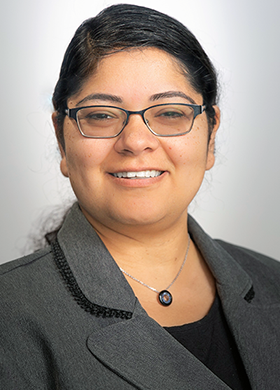 Associate Director, CTSC

Lead, Hub Research Capacity

Lead, Integration of Special Populations 
—
Nancy Pandhi MD, PhD, MPH
Request CTSC Services
CTSC Research Concierge

CTSC Research Concierge • 505-272-3183

CTSC Administration Office
900 Camino de Salud NE
Albuquerque, NM 87131
Phone: 505-272-6042