Creating Positive Learning Environment Modules and Seminars
LEO is working to build content to help both learners and teachers create and maintain positive learning environments.
Please explore past seminars:
Access recordings of LEO's sessions: Suggested Practices for Facilitating Conversations on Race, Ethnicity, & Racism in the Learning Environment
Acknowledging Teaching Excellence Initiative
LEO wants to hear from you!
We are interested in collecting your stories about faculty members, residents, and fellows who have impacted or influenced you in a significant way. Please tell us about what those teachers did that resulted in an teaching excellence and how it changed you. Please help us recognize an exemplary teacher and/or learning experience!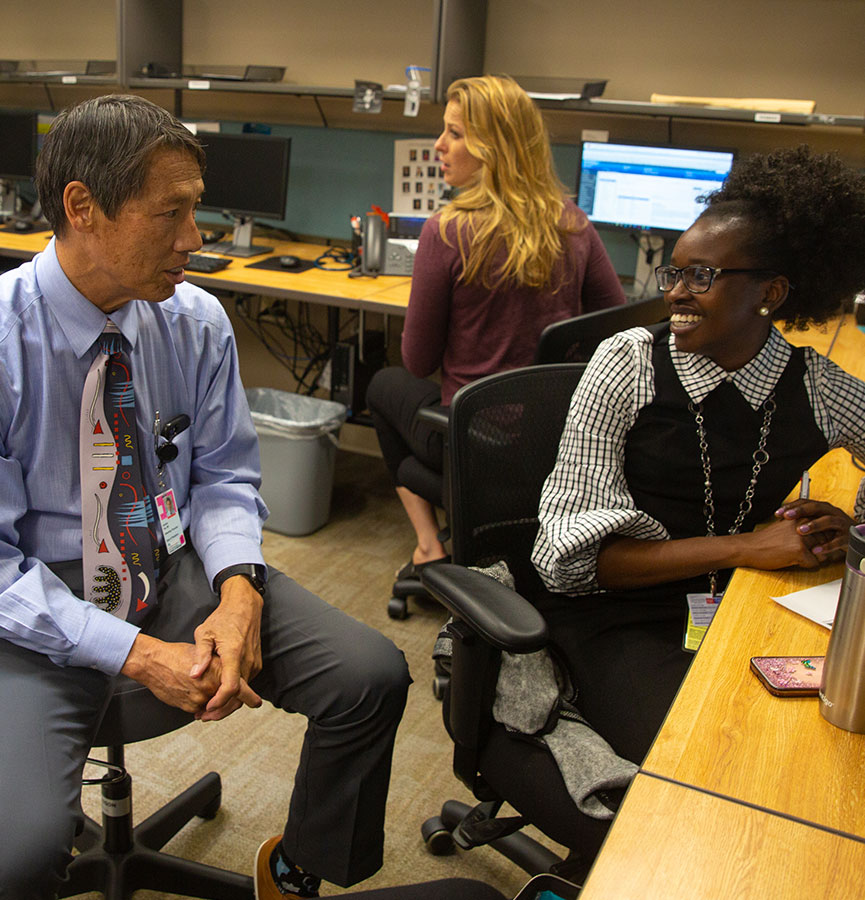 Links & Contact Info
Email
Phone
505.272.7867
Physical Address
Reginald Heber Fitz Hall, Rm 187
Mailing Address
MSC08 4720 1 UNM
Albuquerque, NM 87131
Are you a patient looking for care?