"Each of Us defines All of Us"
We are extremely proud of our graduates and their passion for the community. We love to hear from our alumni and share this passion exhibited through their outstanding work in Population and Public Health.
Nina Greenberg wins 2019-2020 William P. and Heather W. Weber Award for Teaching Excellence
Award winners were chosen for their commitment to excellent teaching, community engagement and innovative pedagogy. Join us in congratulating Nina Greenberg for her passion in public health.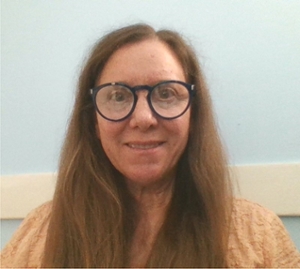 "Experiencing the dedication and joy of teaching by so many instructors in UNM's MPH program illuminated to me the importance of instructor kindness and caring as well as hard work and love of one's profession. I strive to carry these qualities forward in my own work both in teaching statistics and in public health reasearch."
—
Nina Greenberg, MA, MPH
MPH Alum Appointed Beyond Flexnor Alliance Director
Toyese Oyeyemi, Jr., MPH, MCHES
"It's never been more important than it is right now to ensure inclusion and diversity in health care, during this pivotal time in the fight for social justice and equity."