If you experience a critical illness or injury – even when you're far from a hospital – you may get timely care thanks to University of New Mexico Hospital's Lifeguard Air Emergency Services. Trust us to take you to the best medical center for your needs within hundreds of miles from Albuquerque at any time of day or night.
Critical Care
Expect to receive transport in a Lifeguard helicopter or airplane with:
Highly trained paramedics and flight nurses who have access to immediate medical direction from doctors.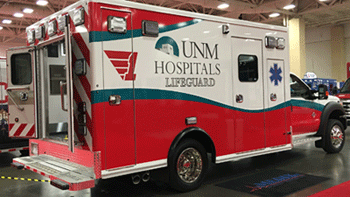 Potentially lifesaving medical tools and supplies – such as a ventilator, ultrasound, blood reserves and an incubator for premature newborns – that aren't available in all medical flight programs.
Space for a loved one to accompany you for support and reassurance.
Your in-flight team specializes in responding to heart emergencies, strokes, traumatic injuries, pregnancy complications and pediatric emergencies, but we can provide transport when you experience almost any serious injury or condition.
Safe, Rapid Transport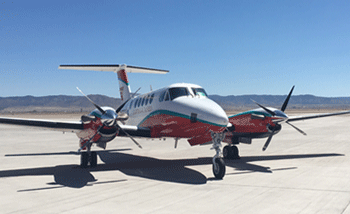 We use advanced aircraft owned by SevenBar Aviation that can fly more than 1,000 miles per trip at up to 322 mph to quickly transport patients. A full emergency services team will be waiting to immediately take over your care when you arrive at the hospital.
Service Area
Lifeguard most often transports patients throughout New Mexico, eastern Arizona, southeastern Utah, southern Colorado and western Texas. Depending on your needs, you also may receive transport to and from areas farther from Albuquerque, including health care facilities in California and Oklahoma.
For Medical Professionals
Explore information about Lifeguard employment, training and certification. 
Call 911
If you or someone else experiences a medical emergency, immediately call 911.