Master of Public Health (MPH) Degree
Support healthy communities through research, public policy and education. Earn your Master of Public Health (MPH) degree through The University of New Mexico College of Population Health. You'll analyze how genes, lifestyles and environments affect health, and you'll develop new ways to increase wellness.
What is Public Health?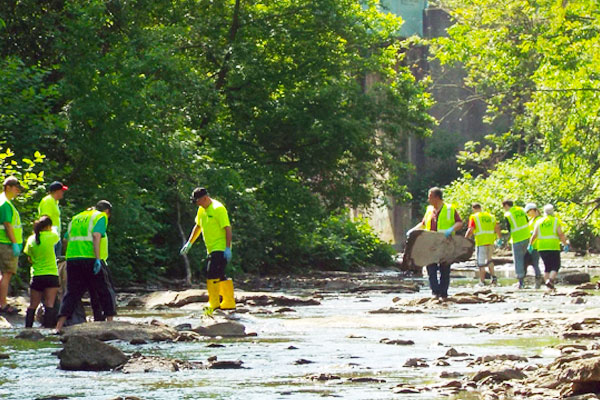 Public health is a science that works to:
Prevent epidemics and the spread of disease
Protect against environmental hazards
Prevent injuries
Promote healthy behaviors
Respond to disasters and help communities recover
Assure high-quality, accessible health services
Develop community interventions
Support community coalitions
Why Earn an MPH Degree?
You'll enjoy many opportunities to use public health skills when you pursue an MPH degree in one of three concentrations:
Draw from a broad range of social science, biomedical science and clinical disciplines as you build critical thinking skills in issues that interest you.
To expand your career opportunities,  pursue a public health minor or a dual degree, such as our MPH/Master of Arts in Latin American Studies program or MPH/Doctor of Medicine program. Learn more about course selection in our catalog.
Master of Public Health Program Mission
The MPH program's mission is to provide leadership in graduate and community-based education and research grounded in social justice and to improve the health of diverse populations in New Mexico and the Southwest. The MPH program is committed to the idea that diversity and inclusion benefit everyone by offering a rich variety of experiences, backgrounds, perspectives and ideas that improve and reflect the wonderful diversity of our population.
MPH Program Goals & Objectives
Education/Instruction Goal 1
Provide comprehensive education in the core functions and areas of knowledge basic to public health.
Objective 1: Educate students in the public health competencies and skills that are necessary for competent public health practice.
Objective 2: Broaden student perspectives through incorporating a social-ecologic approach to public health across the curriculum.
Objective 3: Communicate effectively both in writing and orally to diverse professional and lay audiences regarding public health issues.
Objective 4: Apply public health theory, knowledge and skills in a practice setting.
Objective 5: Ensure that students are exposed to public health practitioners throughout their coursework.
Objective 6: Maintain a well-qualified and diverse student body, faculty and staff.
Education/Instruction Goal 2
Address unique educational issues of minority and marginalized populations.
Objective 1: Ensure that core and elective courses incorporate social and cultural explanations of disease patterns in diverse populations and culturally appropriate interventions.
Education/Instruction Goal 3
Provide academic, community and interdisciplinary learning opportunities that improve knowledge and practice of public health.
Objective 1: Develop interdisciplinary learning opportunities for MPH students.
Objective 2: Continue to support and develop dual degree options and a minor in public health.
Research Function Goal 1
Develop a collaborative interdisciplinary research agenda throughout the region to improve population health and reduce health inequities.
Objective 1: For faculty members to conduct basic, applied and community-based research that contributes to the identification, management and resolution of public health problems.
Objective 2: For faculty members to demonstrate ability to work across disciplines in collaborative teams.
Objective 3: Mentor graduate students, post-doctoral students, medical students, residents, fellows and junior faculty in public health research.
Objective 4: Develop community-based research and evaluation that promote partnership, collaborative learning and social justice.
Service Goal 1
Expand and strengthen partnerships to provide practice and service opportunities for students and faculty with communities, tribes, healthcare systems, governments and other private and public institutions.
Objective 1: Build on informal and formal working relationships with local, state, national, tribal and international organizations.
Objective 2: Target student recruitment efforts in and among underserved communities and from communities that have traditionally been underrepresented in the public health field.
Objective 3: Continue to seek input regularly from program stakeholders including students, alumni employers and members of tribes, non-profit groups, public agencies, health care organizations and other community groups.
Objective 4: Actively serve on public and private agency governing and advisory boards, community-based organizations, professional organization committees and interagency work groups (e.g. review boards or editorial boards).
Service Goal 2
Provide education, training and technical assistance to improve community public health capacity by supporting individual and community health and health systems in New Mexico and the Southwest.
Objective 1: Provide capacity-building courses and workshops that include policy development, analysis and advocacy to public agencies, community groups and tribes.
Objective 2: Provide technical assistance in assessment, assurance and policy development to public agencies, community groups and tribes.
Objective 3: Partner with communities, local, state and tribal governments, UNM and other public health stakeholders to improve community public health capacity in New Mexico and the Southwest.
Accreditation
The Master of Public Health Program is accredited until 2024 by the
Council on Education for Public Health
, an independent agency recognized by the U.S. Department of Education.