Community Health Navigators (CHN)
In the course of their work, the Navigators have many moving experiences and challenges. This page features several of those Navigators, the good work that they do, and some of their personal stories and experiences.
Claudia Benavidez, Navigator Peanut Butter & Jelly Family Services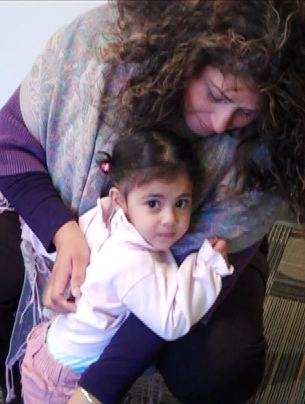 An interview with Claudia Benavidez, Director, Peanut Butter & Jelly Pre-School Family Services and Navigator (CHN) for Pathways to a Healthy Bernalillo County, Albuquerque, NM. Ms. Benavidez talks about her program and the families and children that she works with. Many are living in poverty, the parents are not employed, and they need help to get financially on their feet. In addition, they need assistance finding services such as health care and education for their children.
Micha Bitsinnie, Former Navigator First Nations Community HealthSource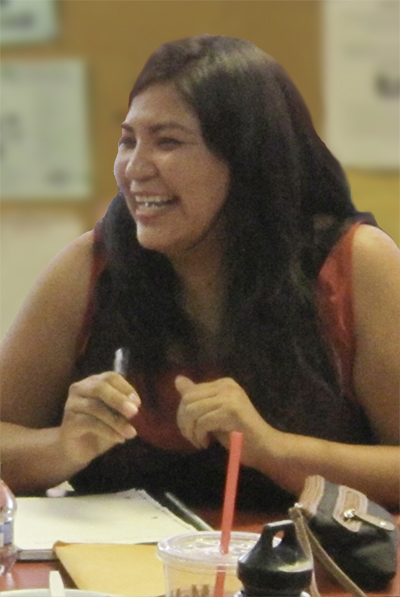 "How are you still standing?"
"I was invited to work on a 3 day video workshop to share with people, the work I do. I initially wanted to talk about some of the women I work with however it morphed into my personal story and asking, "How are you still standing?" to women I work with...My first video so I don't expect five stars or award winning feedback but its a great start for me to begin facilitating women's groups and reflecting on their therapy and healing."
Tomas Martinez, Navigator La Plazita Institute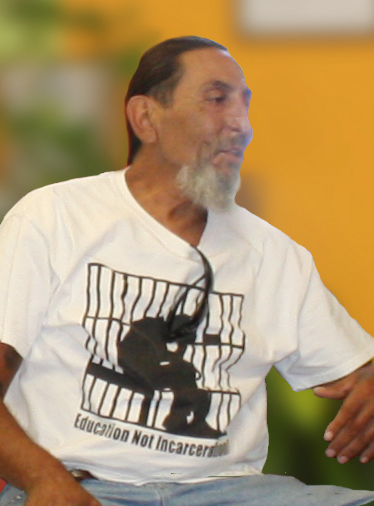 Pathways Creates New Paths: Russell Urban's Journey
"Tomas Martinez works at La Plazita Institute as a Navigator for the Pathways to a Healthier Bernalillo County program. Over 80 percent of returning citizens end up back in the judicial system within 6 months of being released from incarceration. In addition to that, children whose parents are incarcerated are 10 times more likely to engage in criminal behavior. While these statistics point out a major issue, Tomas is working to change this. Every day his job entails helping his clients and their families access the services they need including: healthcare, education, transportation, housing, and employment..."
Read more from Elevalle.org ...
Alma Olivas, Navigator Pathways to a Healthy Bernalillo County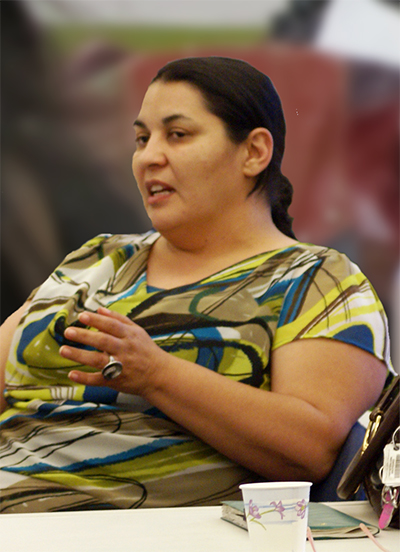 Overcoming Barriers to Create a Healthier Community
"Alma Olivas is a Pathways Navigator. Her job consists of meeting with community members directly and discussing how to improve their quality of life. This one-on-one interaction with families allows the barriers to be identified and hopefully help promote positive change within the community. Alma meets with clients to help identify their problems, in many cases reaching out to seek help is one of the most difficult tasks for families. While they may just be "getting by" there are some things that could drastically improve their current quality of life, a navigator helps identify those solutions..."
Read more from Elevalle.org ...
Lidia Regino, Navigator One Hope Clinic - East Central Ministries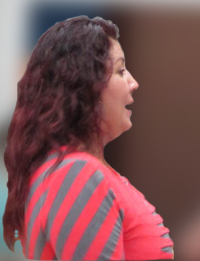 Report to the Community: Navigators Tell Their Stories
"Lidia Regino, Navigator for Pathways to a Healthy Bernalillo County, Albuquerque, NM, tells a story about a Pathways participant who does not have health insurance and who is struggling to get services and treatment for cancer. Ms. Regino works at One Hope Clinic - East Central Ministries in Albuquerque, NM."