Office of the Chancellor for Health Sciences
The Chancellor's Office of the University of New Mexico Health Sciences Center works to ensure that our state remains a nationally recognized leader in providing health care to a diverse population.
The Chancellor's Office is committed to: 
Improving the health of all New Mexicans by working with the community to enhance health and health equity.
Providing access to excellent education in health sciences.
Building a health care workforce that's ready to excel.
Providing an environment that helps students do their best.
Delivering high-quality health care with compassion and respect.
---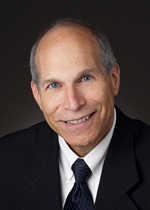 Paul B. Roth, MD, MS
Executive Vice President and Chancellor for Health Sciences
CEO, UNM Health System
Dean, School of Medicine
(505) 272-5849
Contacts
Emily Morelli
Executive Administrative Assistant to the Chancellor
(505) 272-2398
Megan Bateman
Administrative Officer
(505) 272-3500
Mailing Address:
Office of the Chancellor for Health Sciences
MSC09 5300
1 University of New Mexico 
Albuquerque, New Mexico 87131-5001 
Phone: (505) 272-5849
Fax: (505) 272-3601