Submit a Photo
HSLIC would love to see your photos featured on our website. All images are moderated to ensure high quality and may be resized for format. Submission of a photo does not guarantee it will be posted. Remember: A picture is worth a thousand words.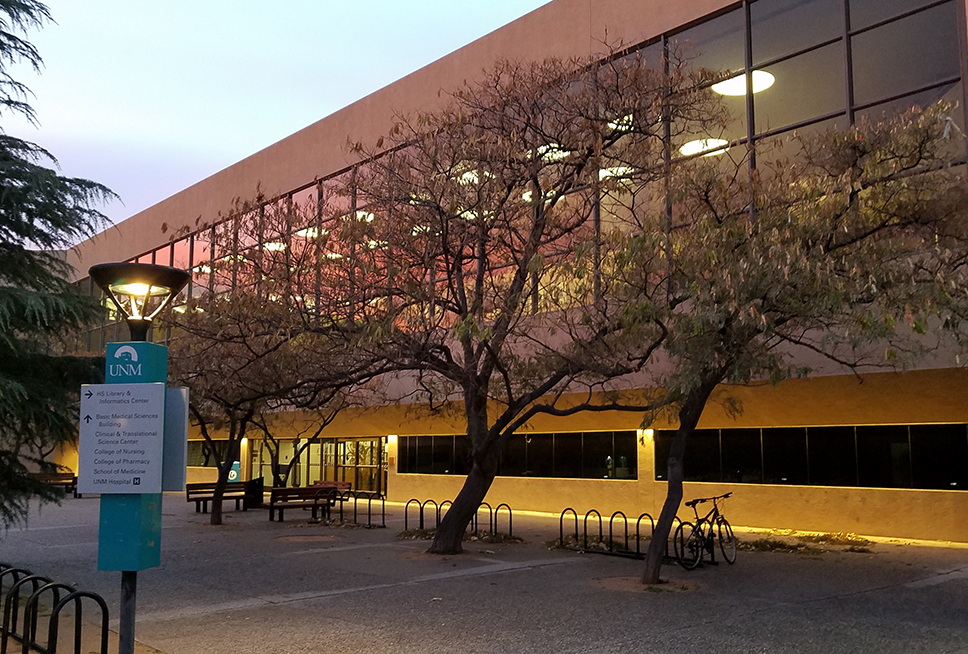 Early morning sunrise around Domenci building. Submitted by Lori Sloane - 01/08/2019.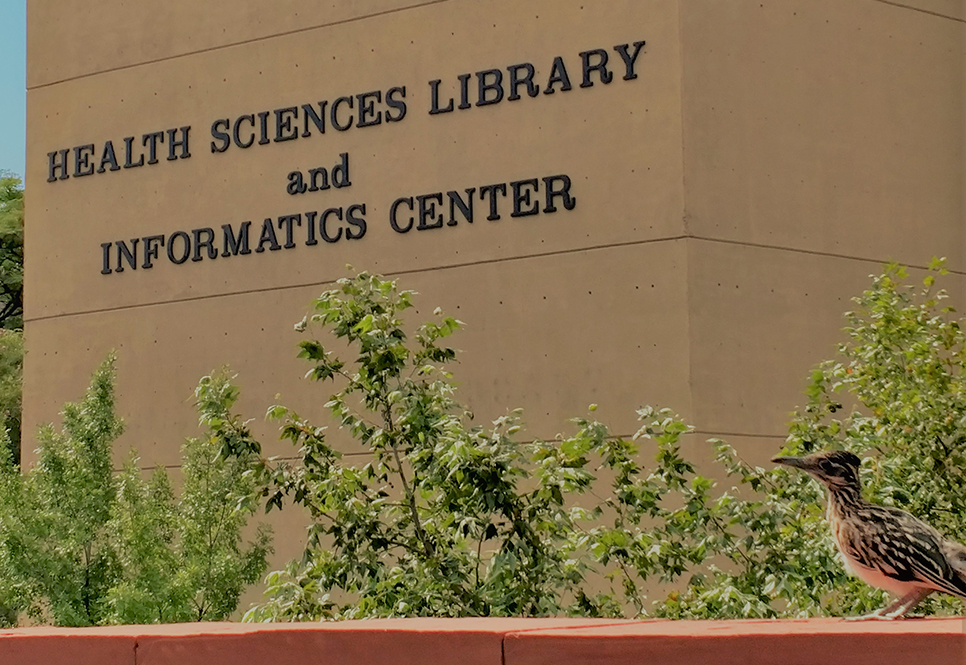 HSLIC Roadrunner 4. Submitted by Tamara Wheeler - 7/23/2019.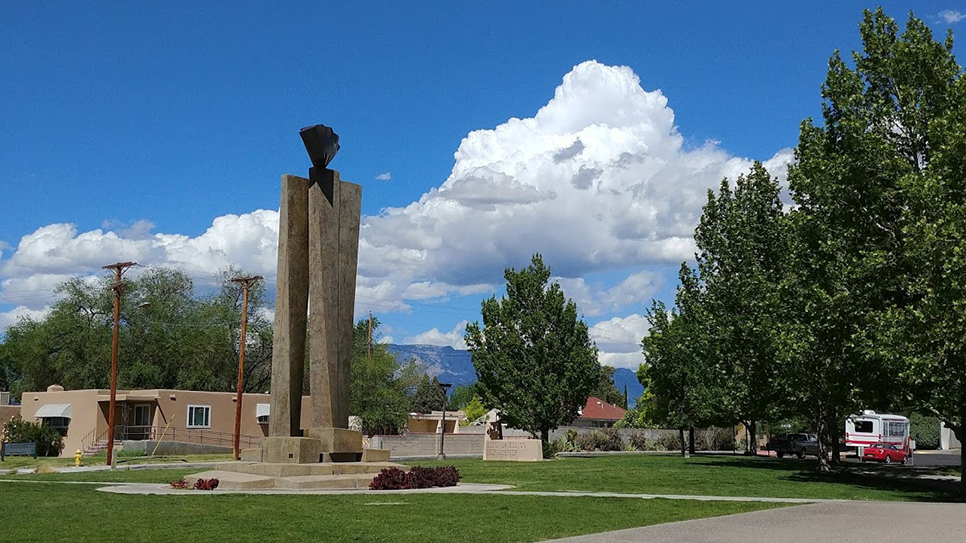 In Front of HSLIC. Submitted by Kaylee Nauer - 01/15/2019.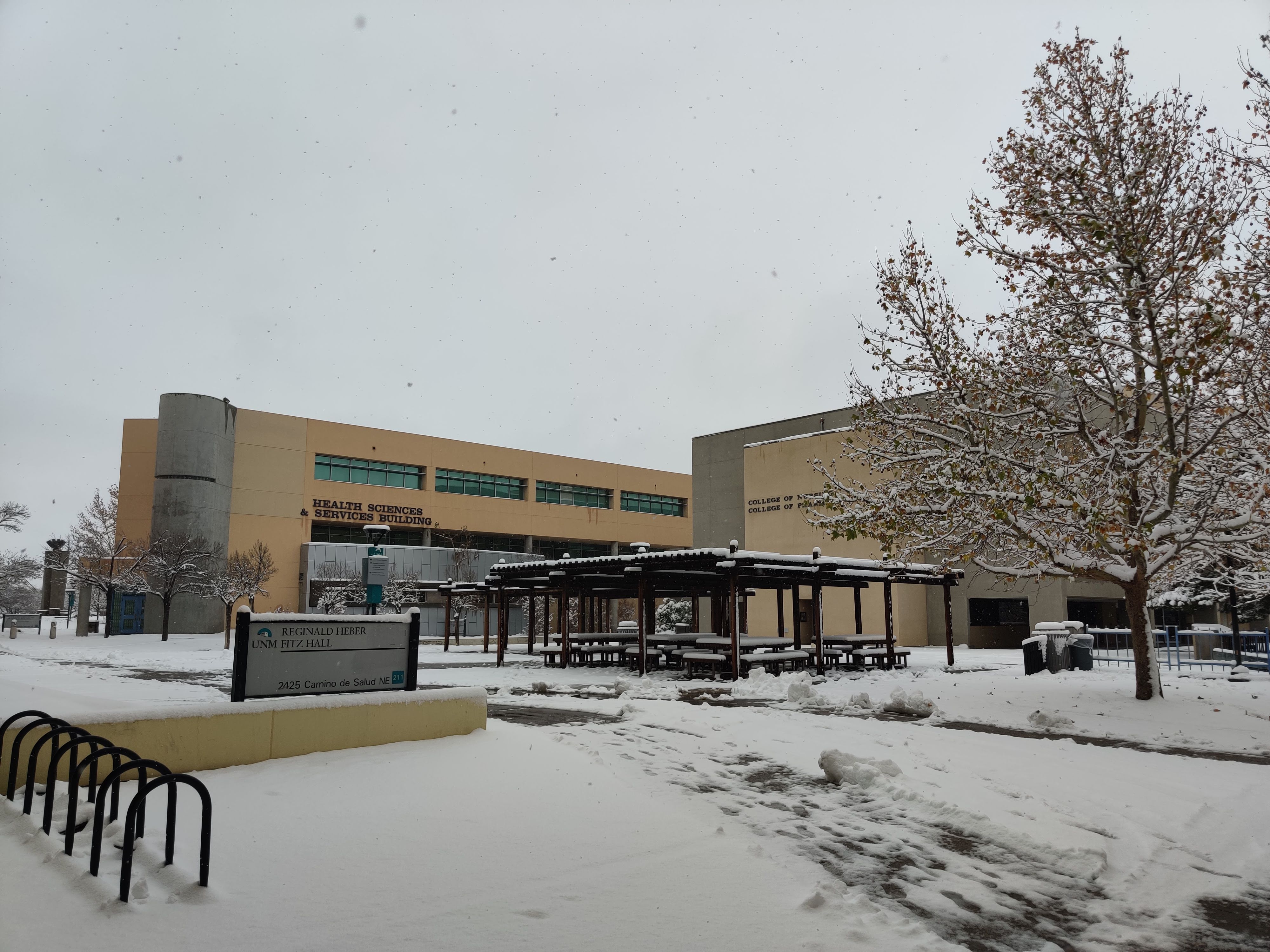 Snow on Thanksgiving 2019. Submitted by Milindul Liyanapathirana - 12/16/2019.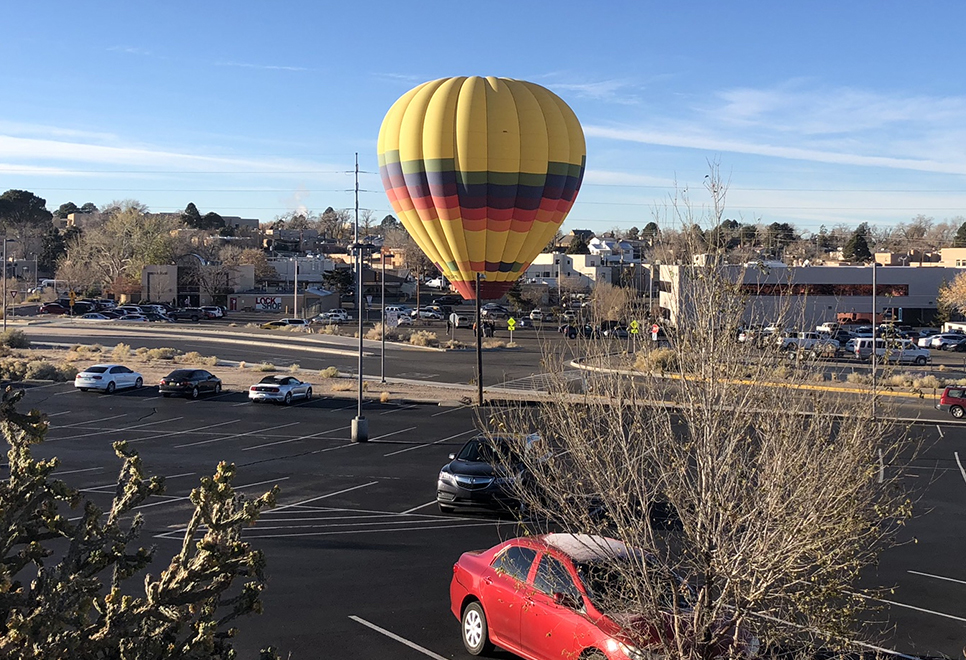 Wayward balloon landing just off of UNMs North Campus. Submitted by Tim Mey - 01/11/2019.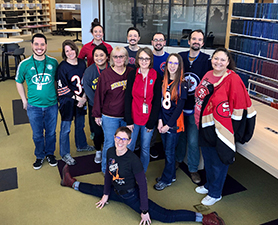 HSLIC Spirit Day. Submitted by Laura Hall - 01/31/2020.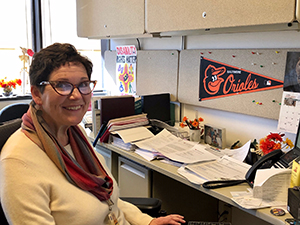 HSLIC Spirit Day - Ingrid Hendrix. Submitted by Laura Hall - 01/31/2020.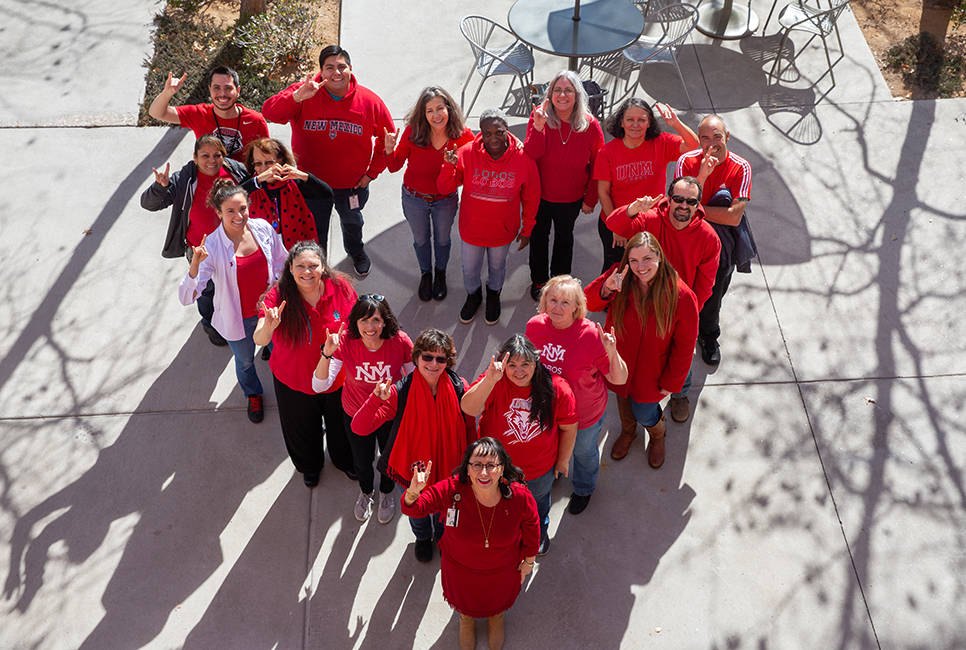 National Wear Red Day. Submitted by Julian Gutierrez - 02/07/2020.