Medical Physics Programs
The Department of Radiology Medical Physics offers two education programs. One is the Medical Physics Residency. This program provides training for individuals who have graduated from a CAMPEP accredited graduate program and are seeking a career in clinical medical physics. The other program is Graduate Studies in Medical Physics. Students completing this program will recieve a Masters in Nuclear Engineering with a concentration in the Medical Physics.
Medical Physics Residency Program
Work with experts in the field. Learn how you can make a difference in the quality and safety of patient imaging.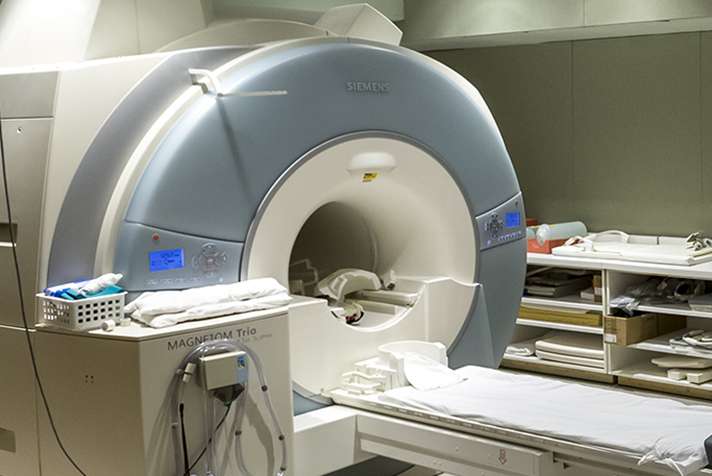 Medical Physics Graduate Studies
Learn how you can apply your knowledge of physics to the practice of medicine. Earn a Master of Science in Nuclear Engineering with a concentration in Medical Physics.

See what our current residents have to say
Learn and Live in Albuquerque
Our Hospital
UNM Hospital houses the only Level I Trauma Center in the state and also features primary and subspecialty adult and pediatric care, along with an NCI Comprehensive Cancer Center. Our patient mix provides an unparalleled range of radiology imaging services and diagnostic imaging equipment. In addition, UNM provides medical physics services to rural communities as part of an outreach program. The residency program will prepare residents to operate in diverse imaging environments under Joint Commission or ACR oversight and with various levels of research and educational responsibilities.
Our School
The University of New Mexico (UNM) Health Sciences Center is the state's largest integrated health care treatment, research and education organization. U.S. News and World Report's 2021 rankings of "America's Best Graduate Schools" ranks the UNM School of Medicine 52nd in primary care and 81st in research.
Our City
Albuquerque is a mecca for outdoor enthusiasts, boasting highly accessible mountain biking, hiking, running, and road biking, as well as indoor and outdoor climbing. Within easy reach are skiing, white water kayaking/rafting and world-class fly fishing. New Mexico has 11 national parks and monuments, as well as a wide range of wilderness areas, and close proximity to the Southern Rockies. Our temperate climate allows you to enjoy the outdoors year round.
Learn More About Resident Life
Contact Us
Reed G. Selwyn, Ph.D., DABR
Executive Vice Chair, Department of Radiology
Regents Professor & Chief, Diagnostic Medical Physics, Department of Radiology
Program Director, Medical Physics Graduate Program, Department of Nuclear Engineering, UNM
Program Director, Imaging Physics Residency, Department of Radiology, UNM
Mailing Address
Department of Radiology
MSC 10 5530
1 University of New Mexico
Albuquerque, NM 87131

Physical Location:
Reginald Heber Fitz Hall

Email:
HSC-MedPhys@salud.unm.edu