About
Mission, Vision, Goals
Our Center's transdisciplinary academic-community team science will specifically highlight the social determinants of behavioral health, including Adverse Childhood Experiences, historical trauma, and intersectional effects of poverty and discrimination to improve conditions and outcomes related to youth suicide, alcohol and drug misuse, depression, and access to behavioral health services. The four overall aims are to:
Implement a synergistic co-leadership model to promote transdisciplinary, multi-level intervention research that will advance the knowledge and science to improve behavioral health outcomes.
Operationalize integration of theories, study design, and analysis into collaborative, multi-level interventions that improve behavioral health outcomes for socioeconomically disadvantaged and underserved rural populations with a southwest regional focus on American Indian/Alaska Natives and Latinos.
Expand the development of a diverse scientific workforce by training new and early stage under-represented minority investigators (URMs) in a transdisciplinary context to conduct community engaged, multi-level intervention behavioral health research.
Cultivate equitable research collaborations with community and tribal stakeholders, regionally and nationally, to translate and co-disseminate transdisciplinary research evidence into practice and policy.
Our conceptual framework highlights the relationships between health equity, history/context and deep culture, multiple domains of influence, multi-level interventions, dissemination of research through a community of practice and anticipated impact on behavioral health outcomes.
Our TREE Center's work recognizes that behavioral health outcomes are deeply embedded in the history, context and culture of place and people in New Mexico as illustrated in the roots of the TREE.
Our conceptual framework also illustrates the influences of multiple domains on the health of populations as depicted in the TREE trunk. We embrace multi-level transdisciplinary interventions that draw from theories of historical trauma and intersectionality, and community engaged research approaches.
Anchored in Community-Centered Dissemination Science, our TREE Center will actively engage with a larger Community of Practice to translate research findings to practice and policy. Our anticipated outcomes include improved mental and behavioral health conditions as measured through our research and pilot projects and by the data unit described in the Administrative Core 
Administrative Core
Provides leadership for the center's overall strategic inspiration, vision and oversight using a community-based multi-level intervention approach as well as the core principles of transdisciplinary research.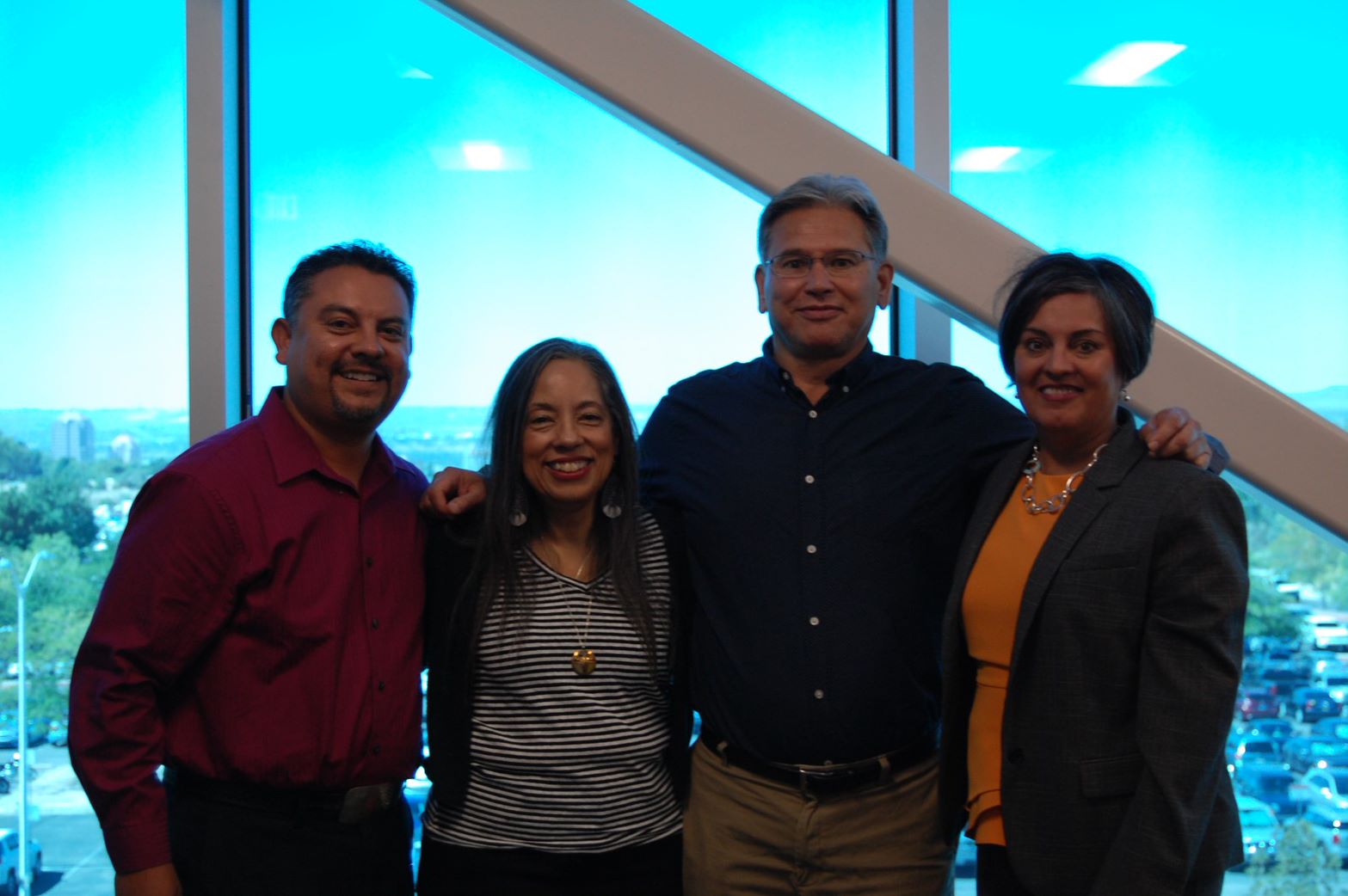 Investigator Development Core
The Investigator Development Core works to improve health and well-being for New Mexicans by providing training and mentoring for the future of behavioral health disparities researchers. This includes:
19 - Total number of pilot and mini-pilot projects.
10 - Junior Researchers, a majority of whom are either female, an underrepresented minority, or both.
$750K - in funding to be distributed by 2022.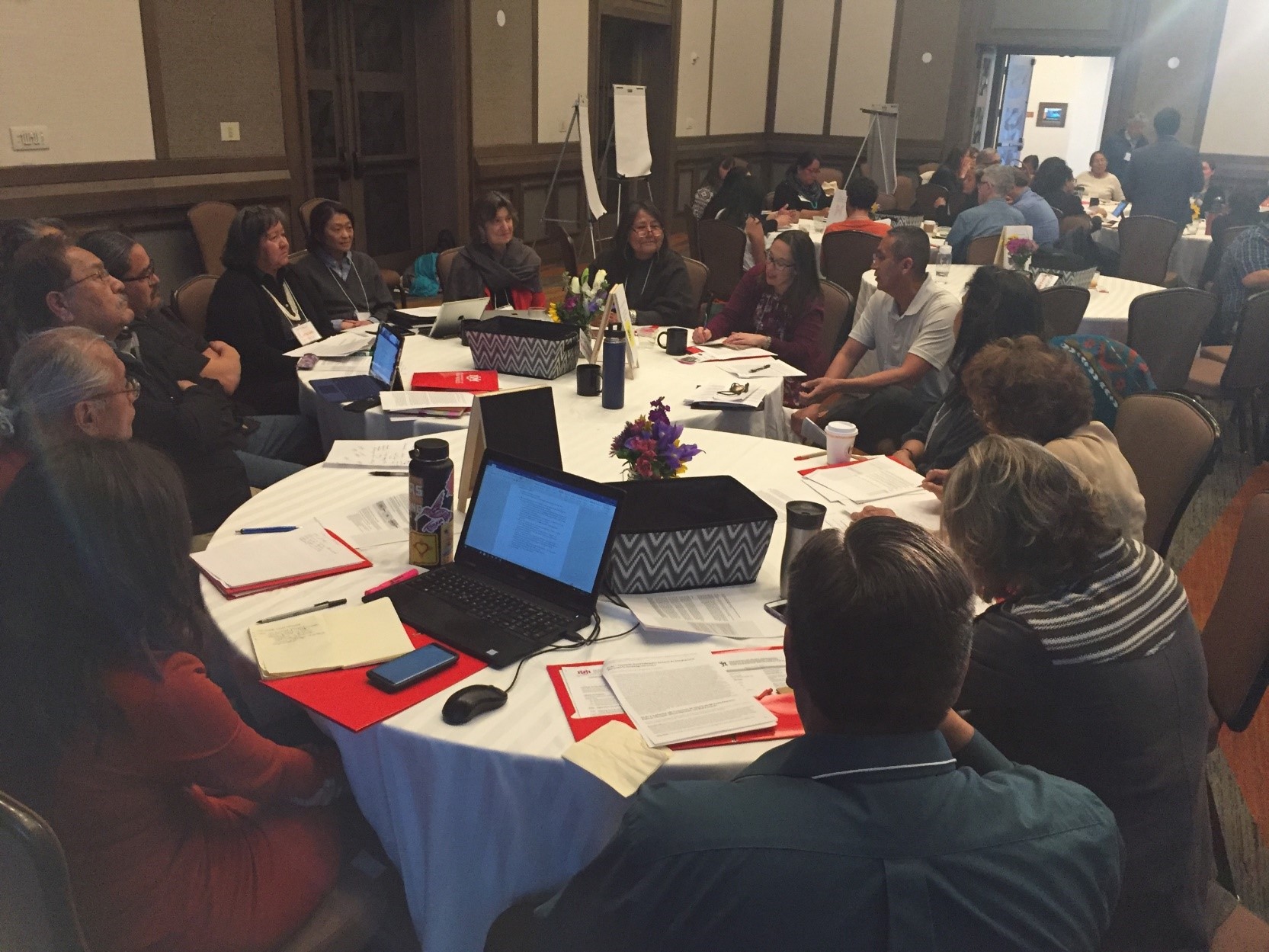 Aim 1. Facilitate collaborative academic and community/tribal partnerships to mutually advance health disparities transdisciplinary intervention research.
Aim 2. Cultivate bi-directional learning and mentoring opportunities for academic and community and tribal stakeholders aimed at creating intersections of community knowledge and practice with evidence-based knowledge.
Aim 3. Work with community and tribal stakeholders throughout the state of New Mexico to translate and co-disseminate research findings.
We cultivate vibrant communities of practice for disseminating (COP4D) culturally defined practices and evidence including: Chimayo/Rio Arriba County; Gallup with the San Juan Collaborative; Dine Centered Evaluation Research Group (Shiprock); Hobbs (Lea County) and Las Cruces and the Paso del Norte Region. Goals of the COP4D meetings have been to support new research and dissemination of community-based practices and evidence based research findings for action plans in the respective regions. A few examples include: Development of Digital Policy Stories to illucidate the power of "querencia" for healing the root causes of opioid and other addictions in Chimayo; and development of a series of infographics with the Pacific Research Institute for Research and Evaluation which focus on access to care resiliency as a protective factor of LGBTQ health equity.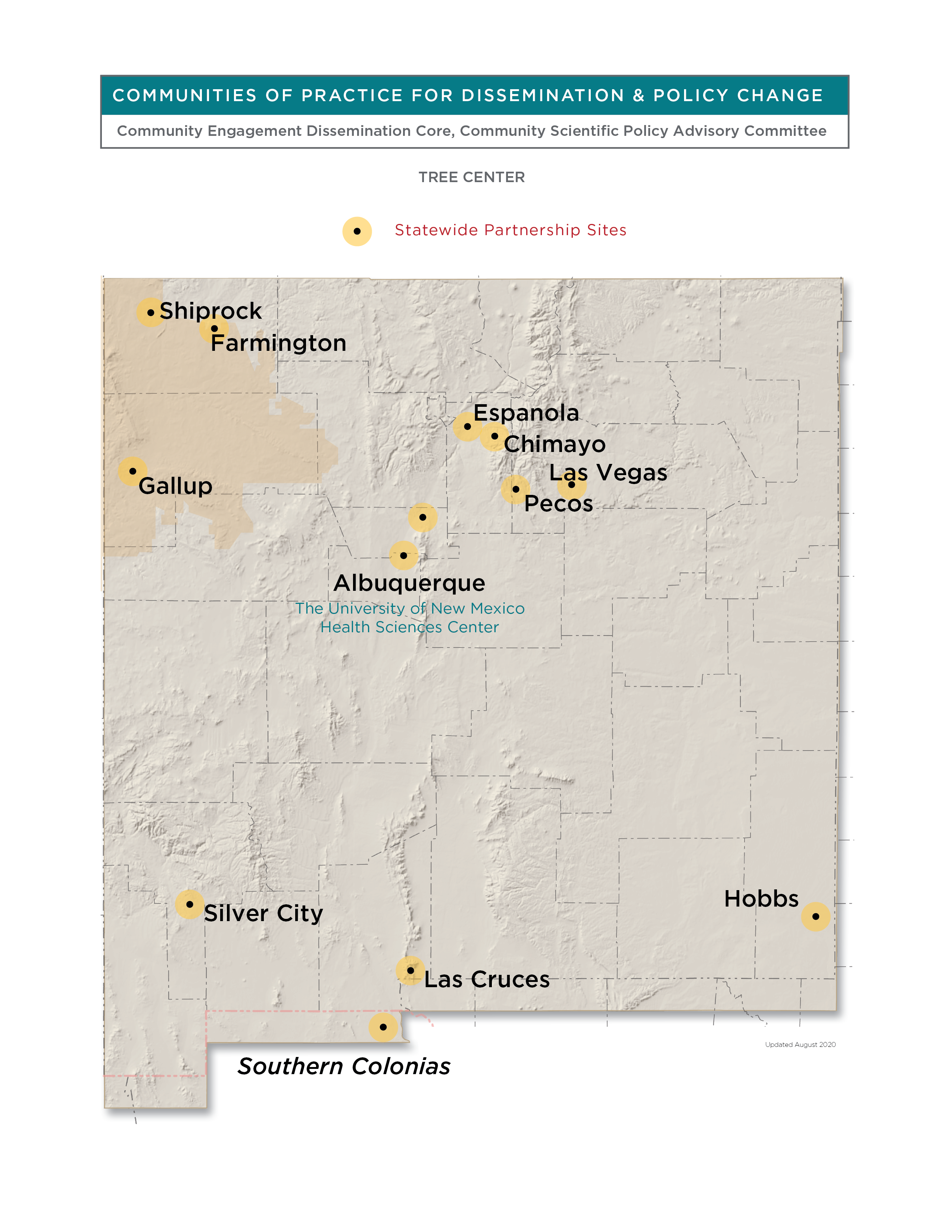 Lorenda Belone, PhD, MPH (Co-Director)
Email: lorenda@unm.edu
Dr. Belone is Co-Director of the Community Engagement and Dissemination Core, TREE U54 Center Grant). She is Diné/Navajo and an Associate Professor within the University of New Mexico's (UNM) Community Health Education Program, College of Education and Human Sciences, Health, Exercise and Sports Sciences Department.
Dr. Belone is PI for the Family Listening Program (FLP) Project which has involved the development of three distinct American Indian FLP prevention programs in which an evidence based and culturally centered family curriculum was created (U26IHS300287/04 & U26IHS300009/A) and is now undergoing rigorous testing though National Institute on Drug Abuse funding (NIDA 1R01 DA037174-05, 2014-21).
She is Co-Investigator on a National Institute of Nursing Research funded (NINR 1R01NR015241-01A1, 2015-20, Wallerstein, PI) study called Advancing CBPR Practice Through a Collective Reflection and Measurement Toolkit, to improve the science of measurement within community engaged research (CEnR) to meet the needs of academic-community research partnerships nation-wide.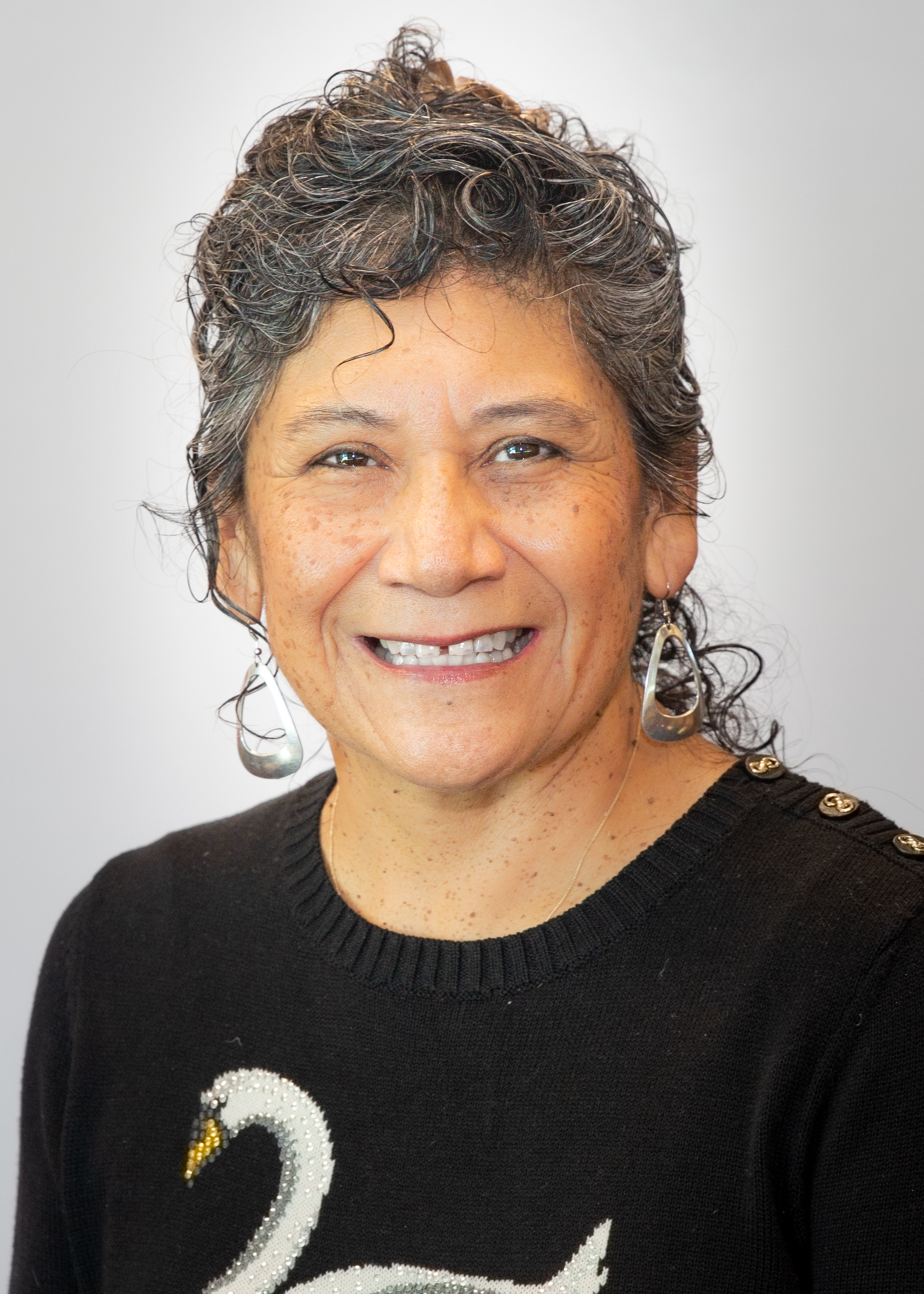 Magdalena Avila, DrPH, MPH, MSW (Co-Director of the Community Engagement and Dissemination Core, TREE U54 Center Grant)
Email: avilam@unm.edu
Dr. Avila is Co-Director of the Community Engagement and Dissemination Core, TREE U54 Center Grant. She is Associate Professor with the Health Education Program, Health, Exercise and Sports Science, College of Education, University of New Mexico. Her extensive background includes Community-Based Participatory Research, Community Engagement, Social Justice Research and Community Health- working with and in communities of color.
She is a Public Health Researcher partnering with New Mexican communities to address inequities in health. Dr. Avila has community-based ethnographies-expertise in framing community ways of knowing and understanding as it relates to public health research and designing culturally relevant interventions.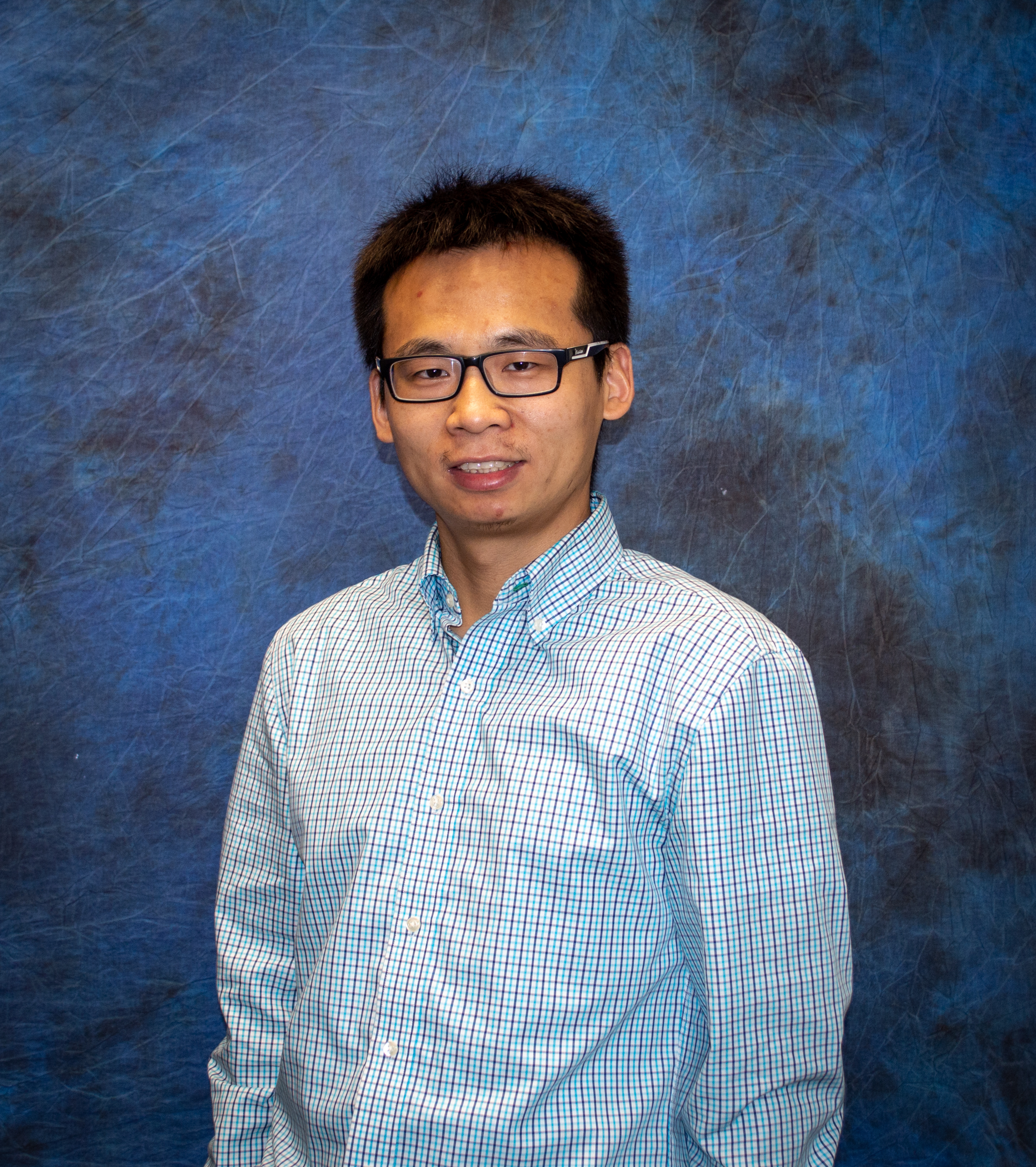 Shixi Zhao, PhD, CHES
Email: shixizhao@unm.edu
Dr. Zhao is a member of the TREE Center's Community Engagement and Dissemination Core (CEDC). He is an Assistant Professor in the Department of Health, Exercise and Sports Sciences (Health Education Program) at the University of New Mexico (UNM). Dr. Zhao has been involved in several studies regarding parental utilization and experience of genetic testing for children diagnosed with autism spectrum disorders.
He is a health behavior social scientist, with specific training and expertise in public health genomics, mental behavioral health, community-participatory research, chronic diseases prevention as well as health behavioral assessment and measurement. Dr. Zhao is a Public Health Researcher collaborating with New Mexico Asian communities to address inequities in mental behavioral health.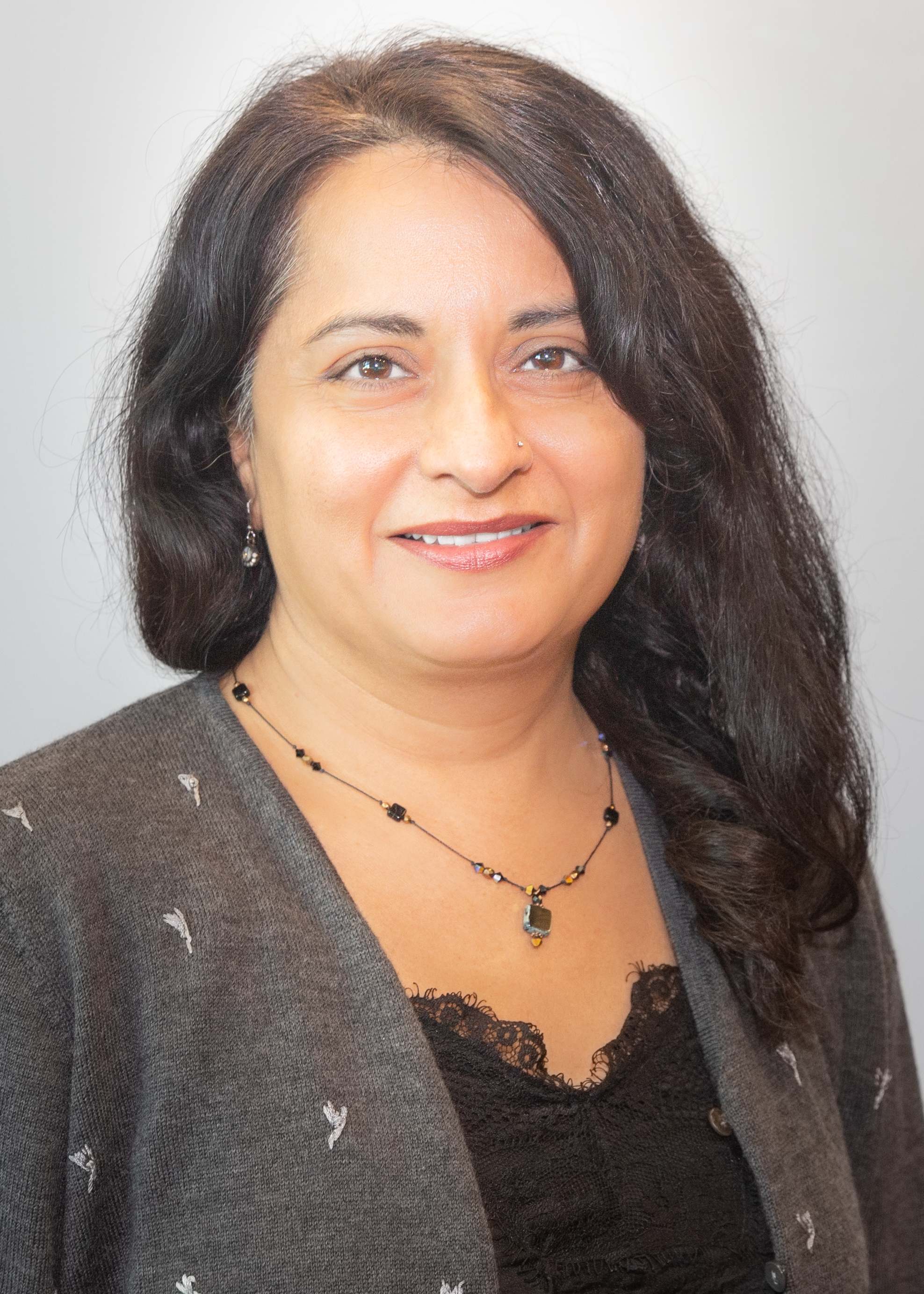 Kiran Kitira, PhD
Email: kkatira@unm.edu
Dr. Katira is Director with UNM Community Engagement Center. She is a Fellow with NACA Inspired Schools Network, where she designs and implements an indigenized charter school for the multiracial community in the International District.
Dr. Katira has over twenty years' experience working alongside local community organizers and leaders in NM, which includes networks for social transformation such as Families United for Education. She oversees two anti-racist youth leadership development programs for local youth of color in NM, which include Public Allies and UNM Service Corps.
Dr. Katira has over twenty years' experience as a professional trainer and coach on race relations and undoing structural racism through local initiatives such as Antiracism Youth Leadership Institute and nationally as a trainer with the People's Institute for Survival and Beyond. Dr. Katira has over twenty years expertise in community networking and coalition building, which she bring to classes taught at the university and to research conducted.
TREE Center Contact
Transdisciplinary Research, Equity and Engagement Center for Advancing Behavioral Health (TREE Center)
Integrity Building
1001 Medical Arts Avenue NE
MSC07-4246
1 University of New Mexico 87131
NIMHD Grant # U54 MD004811-09