Cultural Humility Teaching Information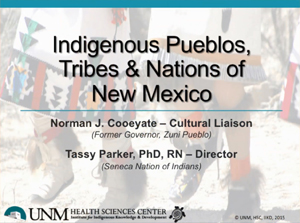 Translational research requires collaboration. Collaborative skills for effectively addressing health disparities in ethnically diverse communities are best learned in an environment of cultural humility (Harrigan & Emery, 2010). Cultural humility is a lifelong process of self-reflection, self-critique, and commitment to understanding and respecting different points of view and engaging with others humbly, authentically and from a place of learning (Tervalon & Murray-Garcia, 1998).
Research encounters, not matter how well intentioned, can bread down and communities can retreat from the partnership, leaving behind hurt feelings or anger, injured reputations, and loss of resources. Even within a strongly engaging frame work such as community-based participatory research (CBPR) that actively seeks power, balance, equity, cultural humility is reported to be an essential process for moving CBPR into the realm of a transformative research paradigm for meeting the challenges of translational research (Wallerstein & Duran, 2010).
The UNM CBPR Institute is prestigous in that people from across the country anticipant their position for the course where an extensive waiting list is always observed.
Contact CNAH
MSC07 4246
1001 Medical Arts Ave NE
Albuquerque, NM 87102
Physical Location:
Integrity Building
2nd Floor