Dr. Kevin & Laurie Goodluck Scholarship
A primary role of the Center for Native American Health (CNAH) is to support the academic, social, and cultural needs of Native American health sciences students at UNM.
Students may request financial assistance for the following:
HSC Program Admission: Entrance exam (e.g. MCAT, HESI, GRE, etc.) fees, and preparation materials.
Completing HSC Degree Program: Supplementary books (not including text books); supplies; program-related exam registration/preparation (e.g. Step 1); and expenses related to completing program-related research (e.g. Required Medical Student Research, Master's Thesis, Doctoral Dissertation, etc.).
Professional Conferences: Travel (including airfare, registration, and lodging); meals (by reimbursement); and costs associated with presenting at conferences such as poster printing, lamination, etc.
Cultural Events & Activities: Participating in community cultural activities, personal spiritual wellness, etc.
Professional Licensure: Preparation materials and courses.
Funding exclusions: living expenses (e.g. rent, car repair, bills, childcare, etc.), electronics (iPad, computers), deposits, licensing examination, renewal fees, travel advances. All requests are subject to follow the UNM Policies.
Final approval and amount are based on the availability of funds.
Students will only be approved for financial assistance one time per semester and will not exceed the maximum amount of $1,000 per academic year. Approval of final amount is at the discretion of the CNAH Director. Any student receiving an award is REQUIRED to provide volunteer service to CNAH, e.g., participating in or leading a CNAH event and/or activity.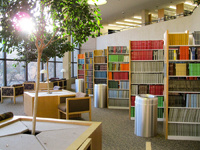 To be eligible for this award, a student must be:
Currently enrolled in a UNM HSC degree program. OR,
A UNM undergraduate student applying to a UNM HSC degree program.
An enrolled member of a federally-recognized Native American Tribe, Pueblo, or Nation.
In good academic standing and enrolled at UNM.
Able to demonstrate financial need.
Complete the Student Financial Assistance Request Form.
Submit a complete application to the CNAH Office no later than 10 business days before the event or expected delivery date. For requests involving travel, applications must be received no later than 20 business days before the expected travel date. Approval and processing takes 2 weeks – early applications are appreciated.
Please provide the following documentation based on your request.
If needed, CNAH may request additional information such as a Certificate of Indian Blood (CIB), Tribal Enrollment Card, or Unofficial Transcript with previous semester grades. Depending on the nature of your request, we may request additional documents not listed here.
If awarded, students will be notified via email with their total award amount and will receive instructions for accessing their award.
Awarded students required to provide a brief follow-up email/letter to the CNAH Director with the results or outcomes of their funding award.
For a full list of the guidelines, click here to view/download.
Applications can be submitted in a few ways.
Email to Jessica Ahiyite, jahiyite@salud.unm.edu or CNAH, hsc-cnah@unm.edu.
US Mail: Center for Native American Health, Attn: Jessica Ahiyite, MSC07 4246, 1 University of New Mexico, Albuquerque, NM 87131.
Drop off a physical copy at CNAH. We'd love to see you in person.
The application for the Dr. Kevin & Laurie Goodluck Scholarship is also available online.

Students you will need to complete and upload an "Estimated Budget Details" Form.

If you are unable to complete your application, you may continue at a later time by clicking "Save and Resume Later". You will receive a link to your appilcation. You will also have an option to receive the link by email. It will be your responsibility to keep a copy of the link. CNAH does not have access to saved applications or the links connected to the applications.
Contact CNAH
MSC07 4246
1001 Medical Arts Ave NE
Albuquerque, NM 87102
Physical Location:
Integrity Building
2nd Floor