Drug Discovery and Repurposing Core (DDRC)
The mission of the DDRC is to improve health outcomes by rapidly identifying and providing new drugs for multisite clinical trials, as well as facilitate first-in-human studies.
About DDRC
The DDRC has a network of CTSC hubs at UNM, KUMC and UNC in partnership with NCATS, which connects them to the CTSA consortium. This network will provide unique resources for rapidly translating existing drugs for new clinical trials. The goal of the DDRC is to develop and provide resources to translate our unique research and multisite trial strengths.
The DDRC will:
Provide access to and operation of state-of-the-art technology in drug rescue, repurposing and repositioning.
Develop innovative tools that support investigators and start-up companies.
Provide support and guidance in translating pilot projects from preclinical proof-of-principle to clinical proof-of-concept.
Develop first-in-human multi-site trials.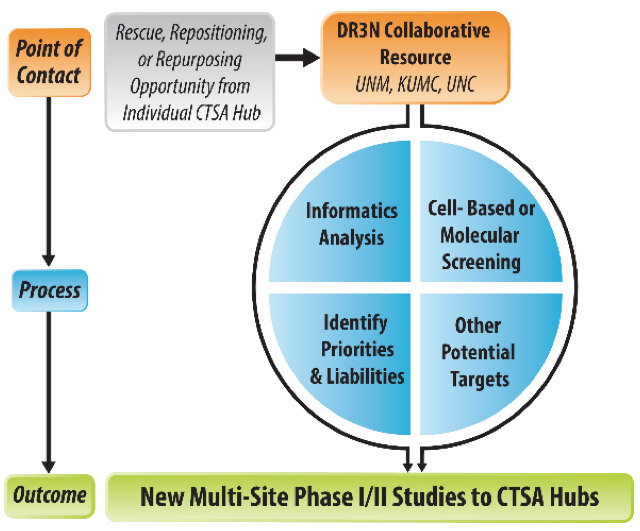 Project Entry and Review Process
DDRC will solicit collaborations through:
The CTSA Consortium Coordinating Center
The UNM CTSC website and webinars
Travel to collaborating sites
The timeline for translating project concepts into multisite trials is 12-24 months.
Applicants will be notified within a month after submitting their proposal whether they will be part of the project. Please contact Matt Sandoval at msandoval2@salud.unm.edu, regarding questions on submitting a proposal.
Need a Research Consultation?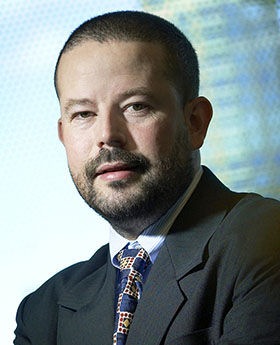 Lead, Drug Discovery and Repurposing Core (DDRC) 
—
Hakim Djaballah, PhD
Request CTSC Services
CTSC Research Concierge

CTSC Research Concierge • 505-272-3183

CTSC Administration Office
900 Camino de Salud NE
Albuquerque, NM 87131
Phone: 505-272-6042