Translational Endeavors (TE)
Providing resources, support, skills to researchers and investigators for advancing clinical and translational research.
Provides the translational science workforce an opportunity to develop skills that advance their ability to support research. The TWD program comprises online and face-to-face flexible course offerings to help research teams obtain the skills they need.
Provides a rigorous and competitive application process to support data generation sufficient to establish competitive new and essential CTR programs for our resource-poor region. The PTC program responsibly allocates grant money, facilitates the careers of junior and transitional faculty, and optimizes return on investment.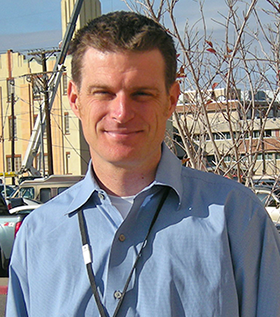 Lead, Translational Endeavors

Lead, Participant & Clinical Interactions 
—
Christopher Abbott, MD
Request CTSC Services
CTSC Research Concierge

CTSC Research Concierge • 505-272-3183

CTSC Administration Office
900 Camino de Salud NE
Albuquerque, NM 87131
Phone: 505-272-6042